KNOT IT, WRAP IT, WEAR IT
My favorite all-time winter accessory is a scarf. Scarves are practical and come in so many assortments that it's easy to find one in your style. It's also an easy way to stylize and add dimension to an outfit. What I love the most about scarves though is the variety of ways you can wear it. This simple long knitted gray scarf of mine is one of my favorites because I've mastered multiple ways to wear it. Keep on reading to learn how.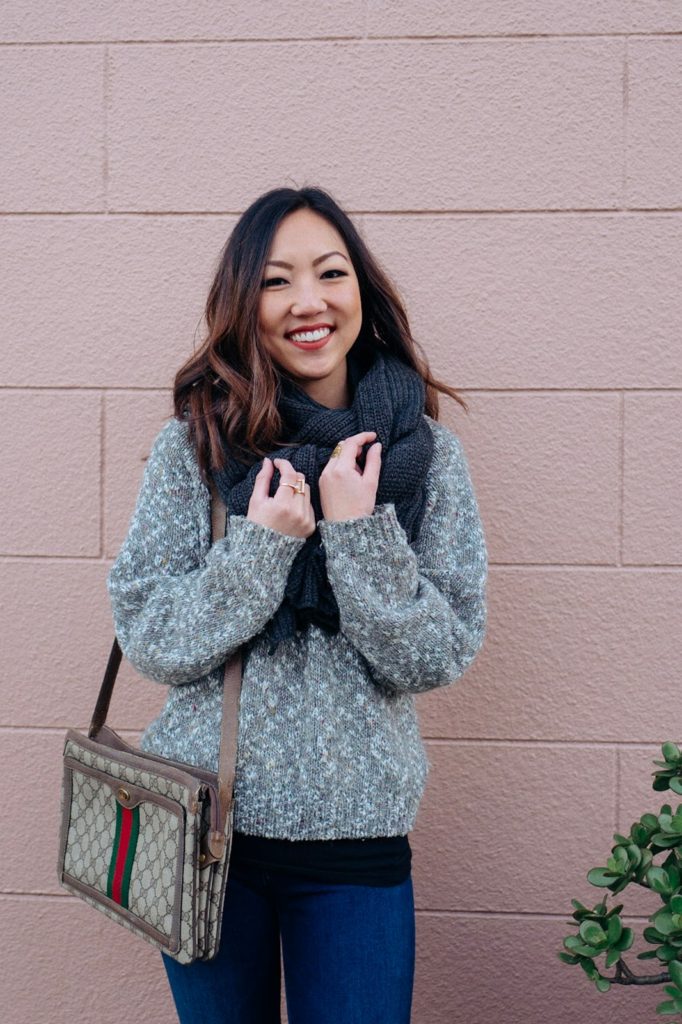 1. Wrap it twice and tie: wrap the scarf around your neck twice, then knot the ends together so it stays bundled up and close to your chest. This is my favorite way to wear a scarf because it's more unique and provides so much warmth. You also don't have to worry about the ends of the scarf getting caught on anything. This is also how I wore the scarf in the first photo.
2. Classic twist around the neck: one of the most common ways to wear a scarf. Wrap the scarf around your neck once and let the ends hang loose. I tend to wear it this way when I'm in a rush or when the scarf is full of fabric because tying it this way is the most comfortable.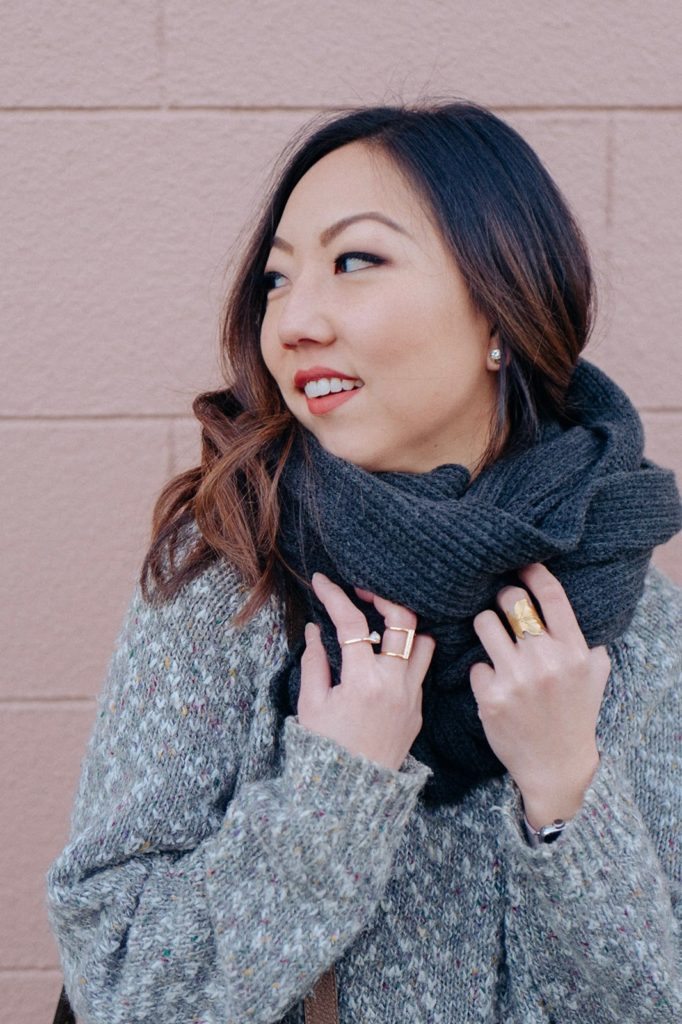 3. Neck wrap: This style is most convenient if you have a circle scarf. If you don't have a circle scarf though like me, keep wrapping the scarf around your neck until you run out of fabric and tuck the ends underneath the scarf. This style is great if you're wearing bulky clothing and want to minimize layers on your chest since it keeps the scarf just around the neck.
4. The loop: Grab the scarf and fold it in half so the two ends touch, then wrap the scarf around your neck once and put the ends through the loop. This style is best suited for thin or really long scarves because it helps add dimension and thickness while decreasing the length of the scarf.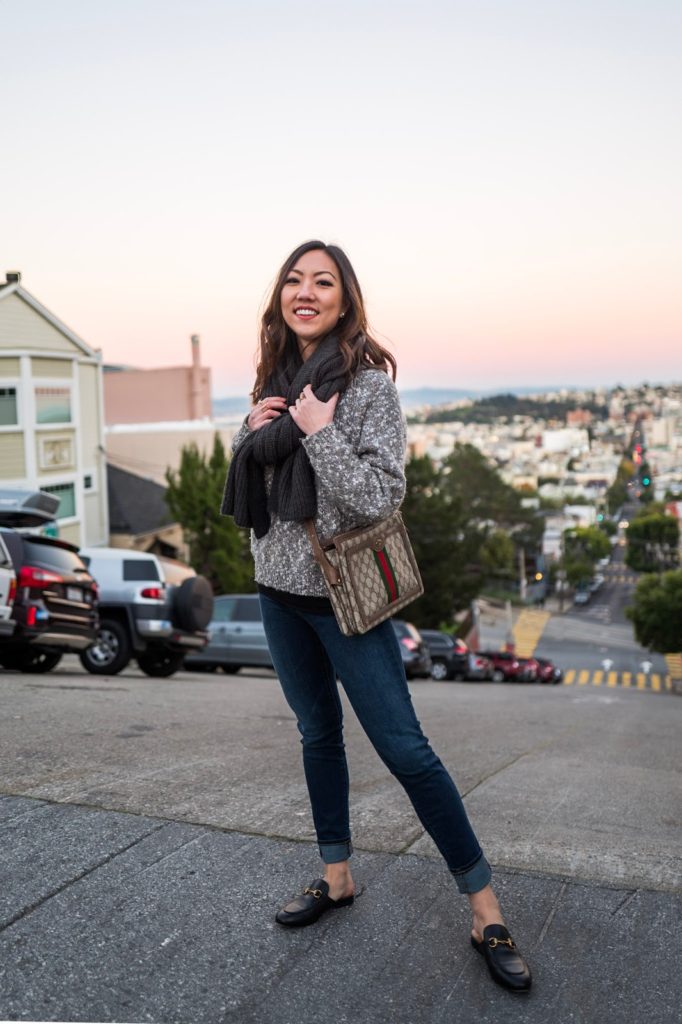 The next time you purchase a scarf, see how many ways you can wear it!