Oh man, I am incredibly exhausted right now from a long day of work followed by a workout session at CorePower Yoga. I don't even know how I built up the energy to create this post since it's 10pm on a Wednesday, but a blogger's gotta do what a blogger's gotta do. I created an editorial content calendar in 2017 to keep myself accountable and trust me it's been working. There's nothing I dislike more than not following through on my deliverables. Since I'm tired though, I'll keep this post short.
I've been noticing a ton of cute plaid blazers and every time I wear mine, I get compliments on it. It actually took me a while to hop on the plaid blazer trend because I thought it was too preppy for me, but I've gotten so much wear from my plaid blazer and love how you can dress it up or down. I ended up wearing this outfit to check out a Focals by North pop-up shop followed by brunch with another blogger friend, April. Since I've been loving my plaid blazer, I figured why not share the love of the other cute blazers I've been eyeing!
6 Cute Plaid Blazers for Under $100: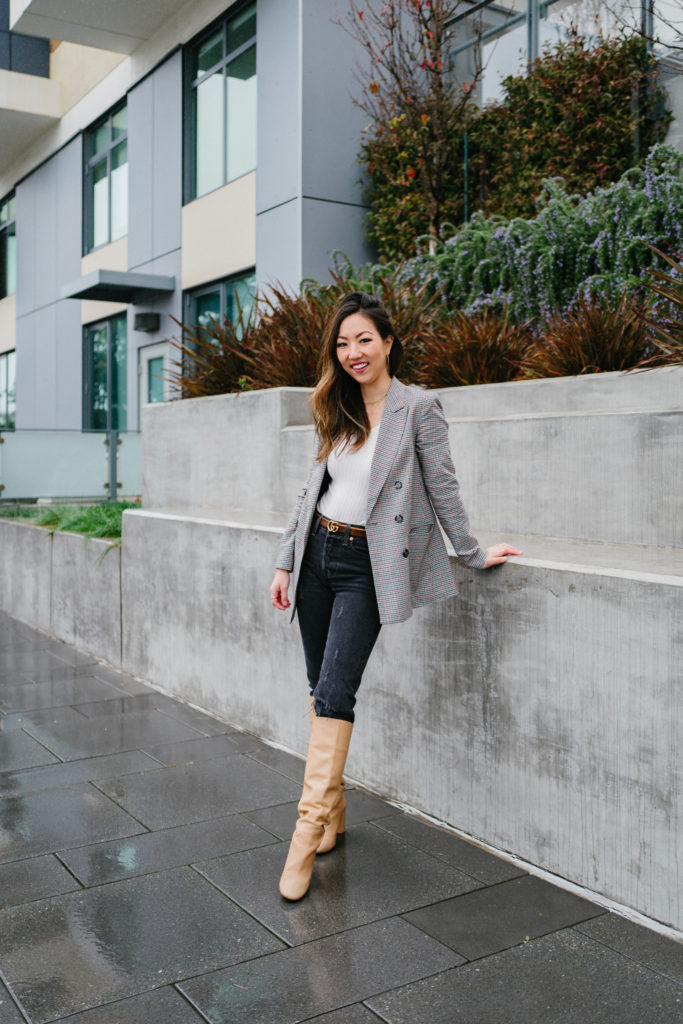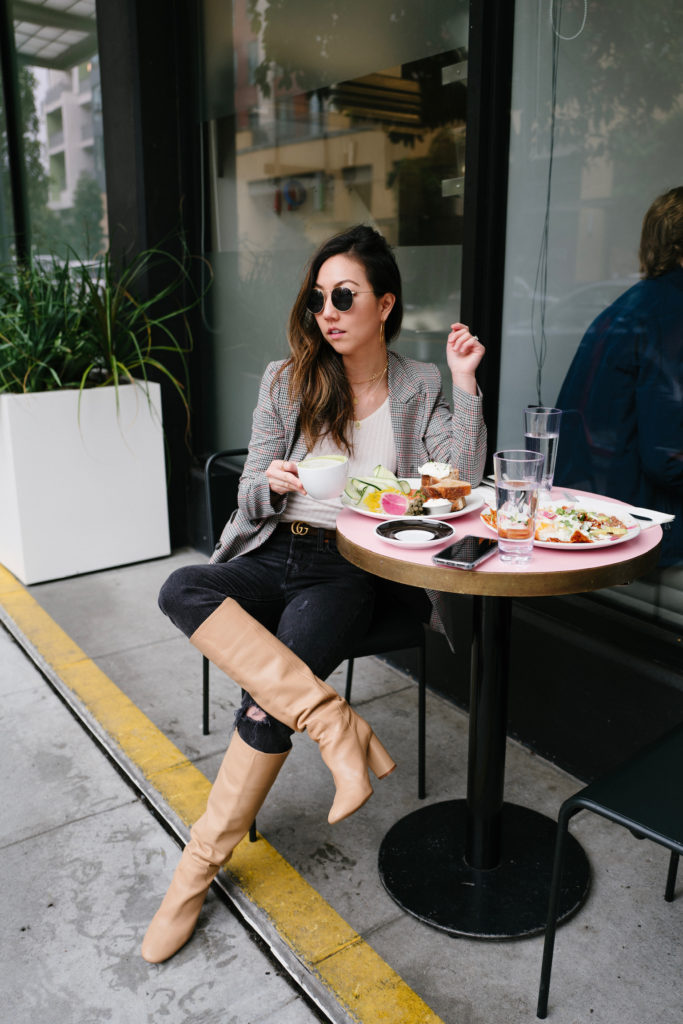 Wearing WAYF blazer, Reformation top, Levi's wedgie fit icon jeans, Zara boots, and Proenza Schouler PS1 wallet on chain (new version here).