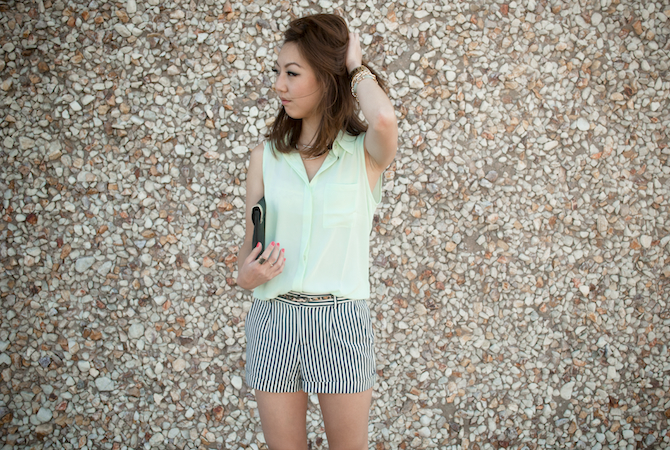 My favorite all-time season has always been summer. There's something about the Cali heat mixed with easy summer dressing, outdoor hobbies, an increase in melatonin and longer days that has always attracted me to summer. I especially love summer though for the variability of outfits I get to wear ranging from dresses, shorts, skirts… basically, anything that shows legs haha.
For those around my area (the bay area, California) me and a few other local bloggers teamed up with 
Red Stripes Boutique 
to showcase a "Summer Essentials" event over at Los Gatos Bar & Grill this Saturday, June 22, 2013 from 4-6PM.
Come by and say hi, I'd love to meet you! 🙂 (more details below)