I am FINALLY starting my blog post series on my amazing honeymoon. It's been a month since we've been back and although I miss Bali and wish I was still there it's nice getting back into the groove of things. Josh and I stayed in 3 cities in Bali: Ubud, Canggu, and Seminyak. We kicked off our honeymoon in Ubud and stayed at Mandapa a Ritz-Carlton luxury resort/villa. It was the best resort we ever stayed in because of the impeccable level of service, amenities, cleanliness, price, and activities available. Every villa also comes with its own private butler that's available 24/7 via WhatsApp. The entire stay was perfect and the level of detail that the staff does to make your experience enjoyable was over the top amazing. I don't even know where to start, but below are some photos and descriptions on why our Mandapa stay in Ubud was so memorable and why I recommend staying here.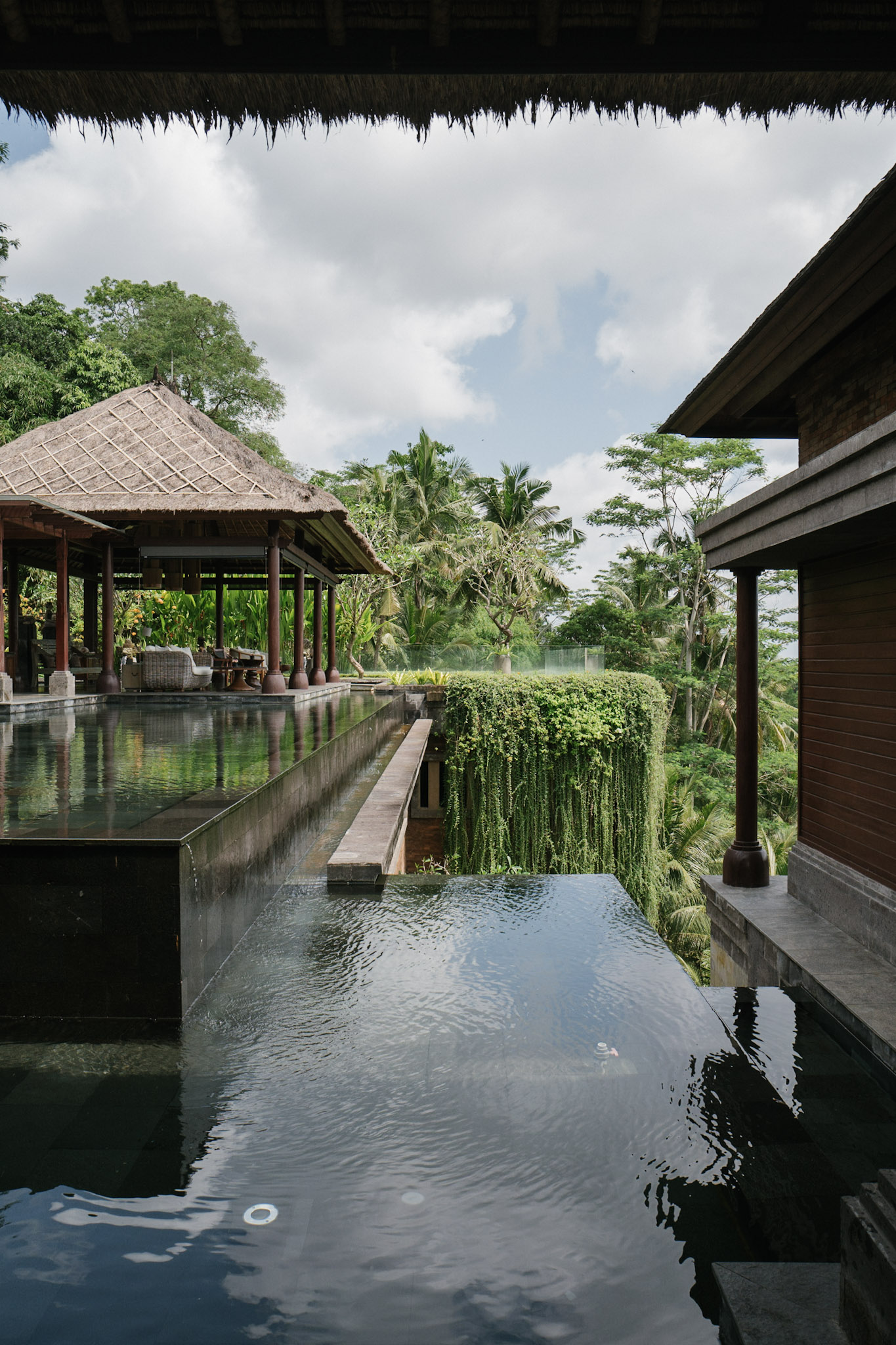 The entire property was built just a few years ago so it's still pretty new. Everywhere you look, you're surrounded by the beauty of infinity pools, rice paddies, a river, or fields of grass. Each room has a stunning view and you wake up every morning just captured by 360˚ beauty. 
Mandapa knew I was a blogger since I made all our reservations through my [email protected] email address. When we first arrived, they surprised us with a framed photo of us from the wedding that they found on my Instagram. Our room was fully decked with fresh flowers and smelled heavenly. It was the sweetest surprise and the perfect way to start our honeymoon.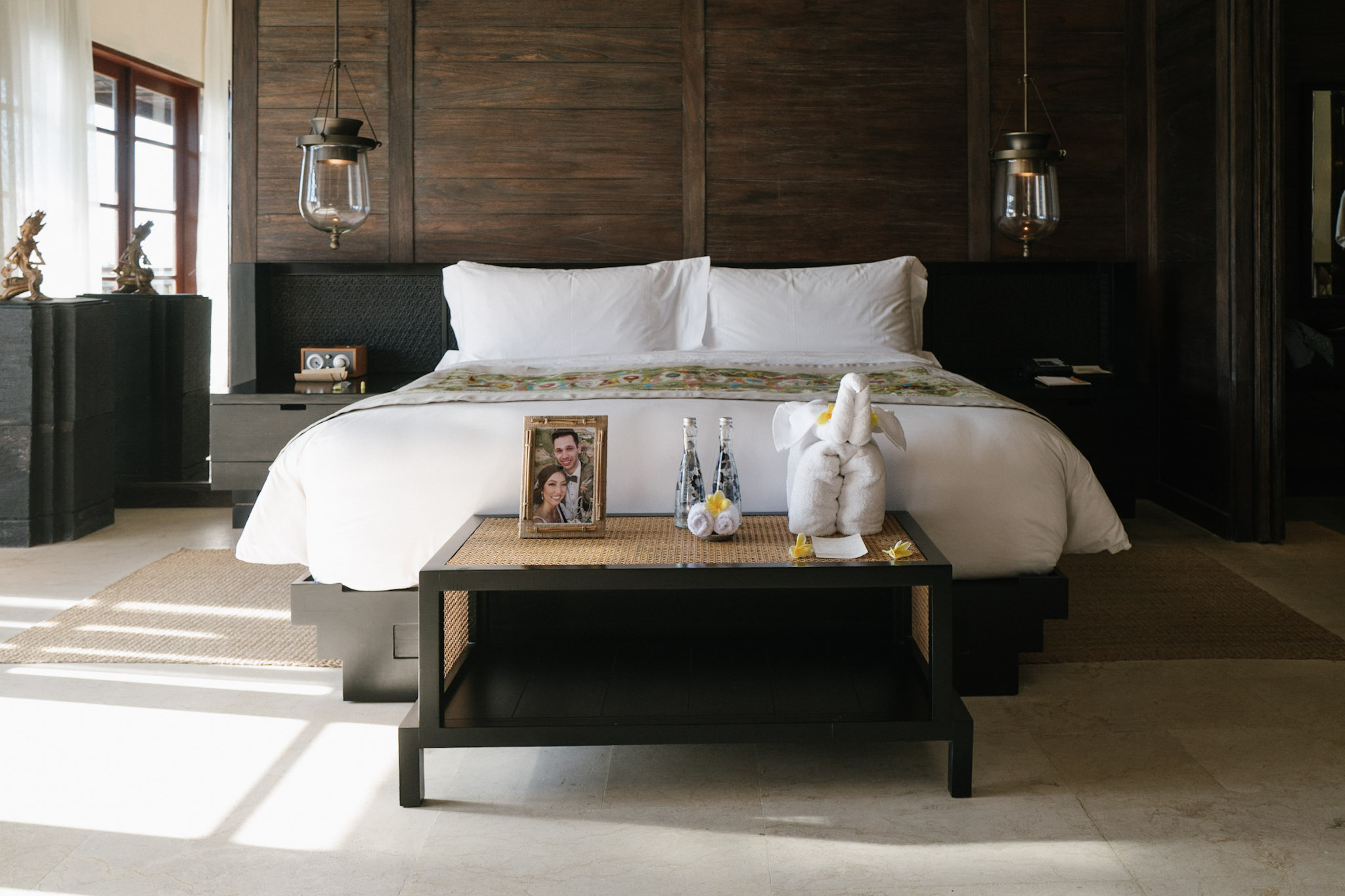 We stayed here for 4-days and every day they re-made our entire room and surprised us with something new like fresh eucalyptus hand towels, a hand-written note, and towel animals. 
Our suite was huge and came with a living room, walk-in closet, balcony, vanity area and etc.  We didn't take a lot of photos but we stayed in the Reserve Suite which was the most affordable room at $600/night. 
They have buggies/golf-carts all around the resort with drivers that will take you wherever you need, but if you decide to walk there are beautiful pathways throughout the resort filled with beautiful greenery. 
Their infinity pools are breathtaking and their cocktails (although not pictured) are delicious and beyond refreshing. They also give you free homemade chips that are soooo good. The pool is also heated so the temperature is regulated and very comfortable.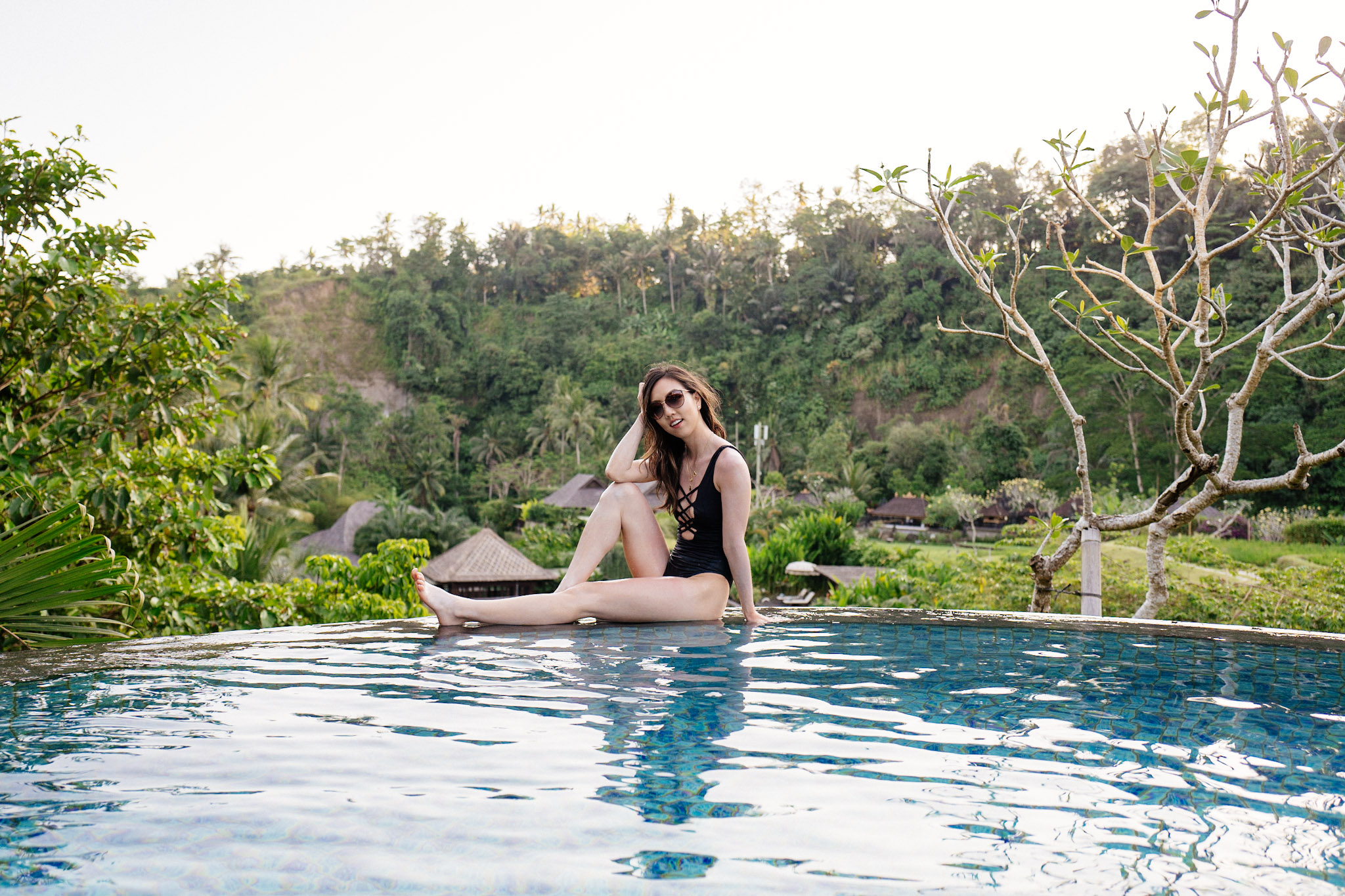 There are 2 infinity pools and both are quite large so it's easy to take a photo without anyone in it. 😉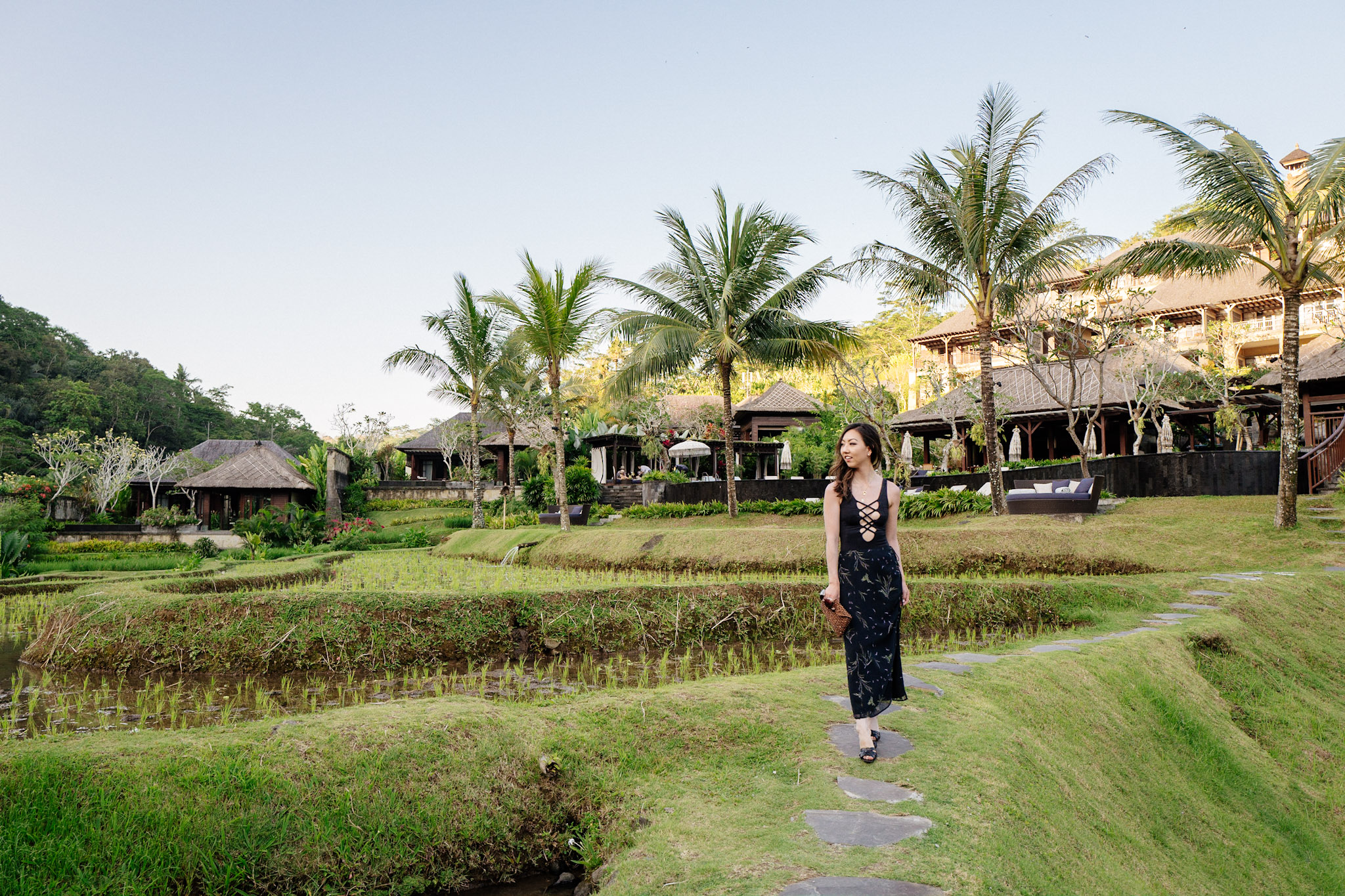 Everything on the property is private including this rice paddy and there are walkways everywhere so you're free to explore. They also offer private tours so you can learn all about Balinese culture from the locals.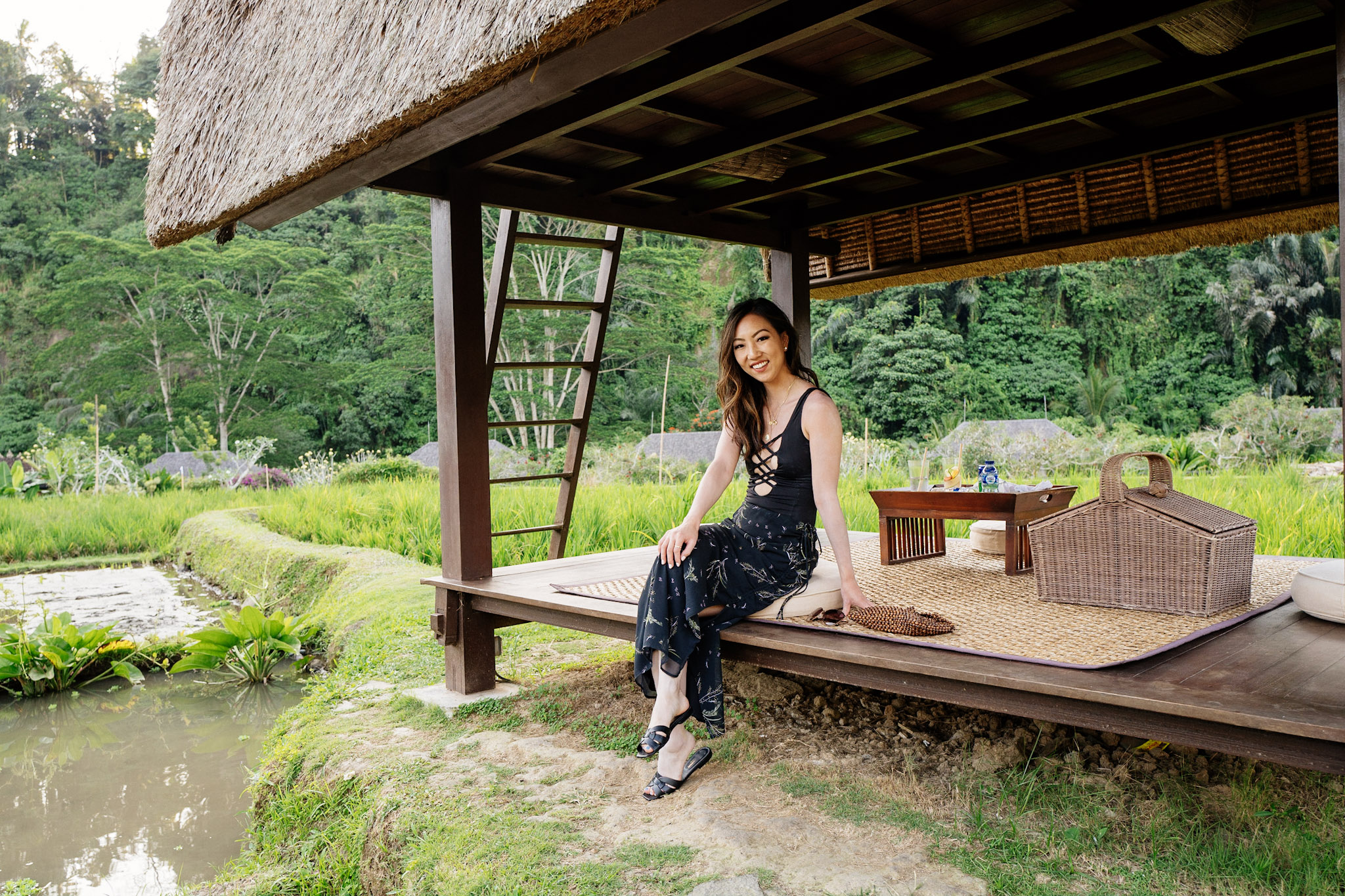 They have multiple luxurious dining options including a private picnic you can have in a hut overlooking the rice paddy. We arranged all our dining reservations with Mandapa 3-weeks before the trip. Each experience was unique and memorable and planning in advance helped us get dibs on all the places we wanted to eat at since reservations get filled fast.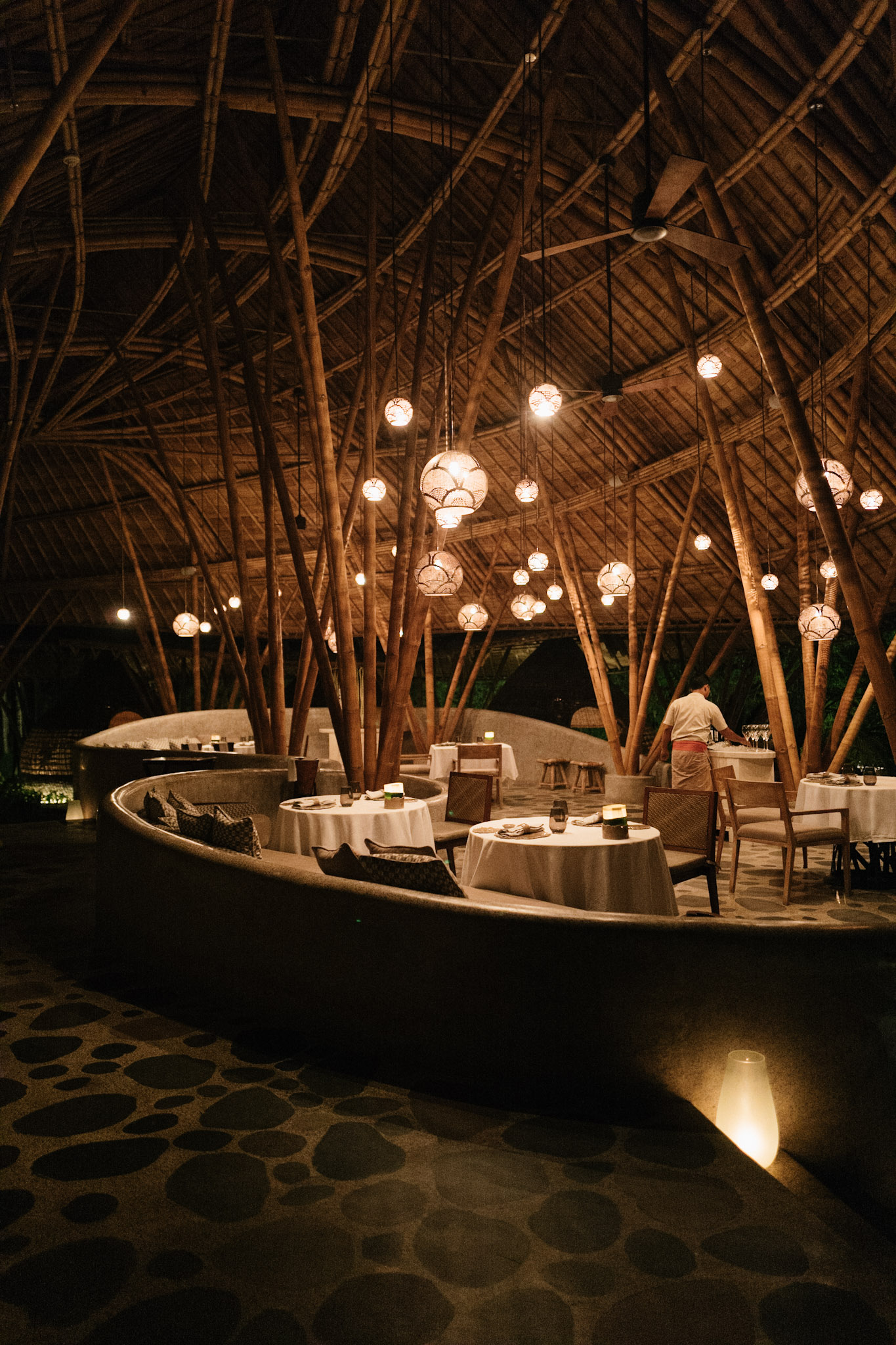 We had dinner at Kubu, the top restaurant in Ubud which is inside Mandapa and one of the most popular places to eat. Although not pictured, we had dinner inside a cocoon overlooking the river and all the food was delicious. I highly recommend making reservations here in advance if you're going to Ubud.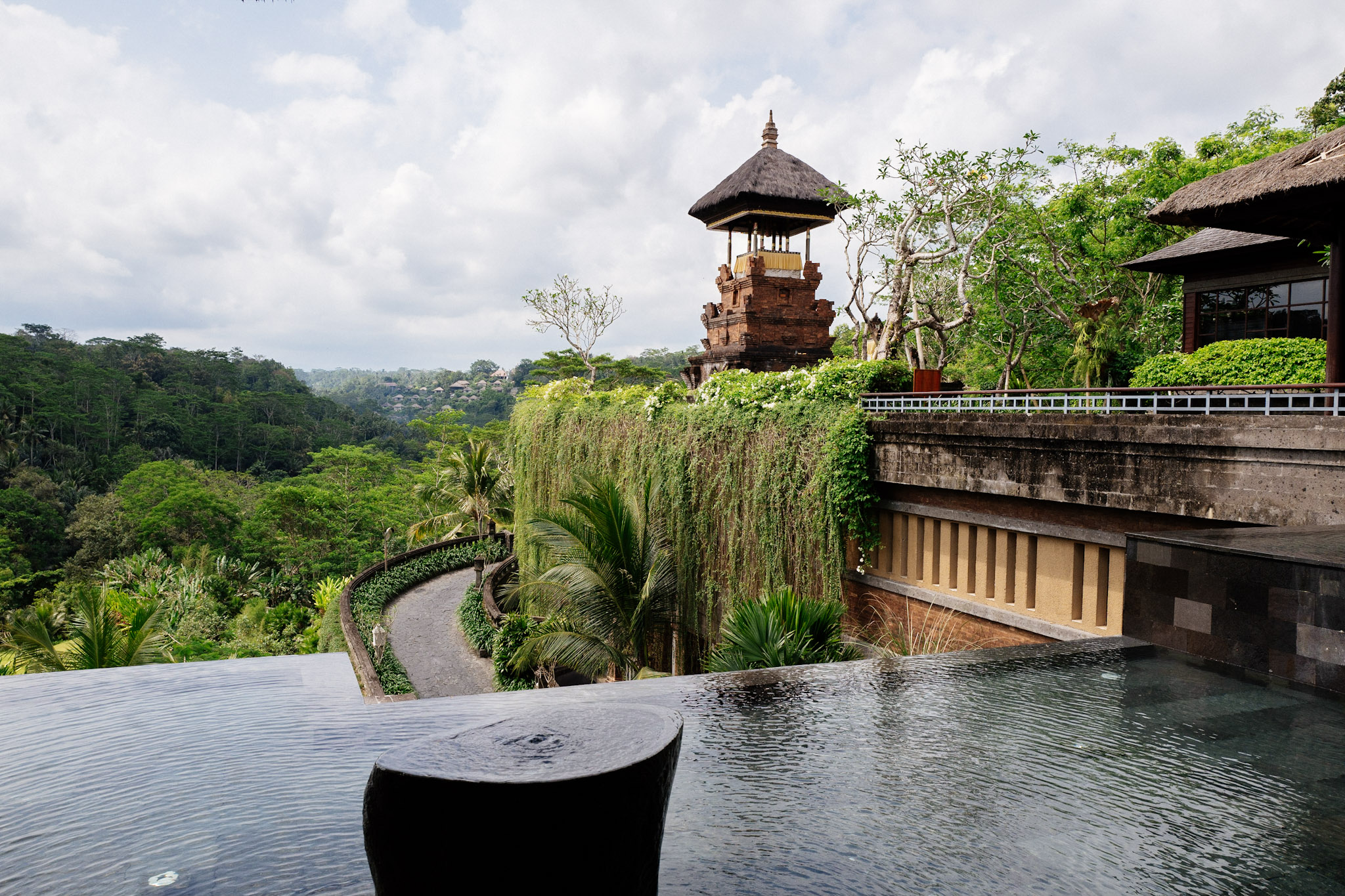 I can go on and on about why the stay here is worth it, but it's one of those places you need to experience for yourself. Everything about the stay was comfortable and stress-free. We also arranged all of our activities and excursions in Ubud through Mandapa and everything we did was so much fun and came with a private tour guide. I can't wait to share the activities we did in Ubud in the next blog post. Stay tuned!