Refinery29 originally launched 29Rooms, an interactive funhouse event in Los Angeles and decided to launch in San Francisco and is now making their way across the states. Their event will be in Chicago from July 26-29 and in New York from September 7-11.
For those wondering what 29Rooms is, it's an event where there are 29 interactive rooms with different experiences. It's an event that is "instagram-worthy", extremely creative and inspires you to dig deep into your thoughts and dreams. For those thinking of going, some pointers I have are to buy tickets right when they are released (the San Francisco ones sold out in 1-day), prioritize which rooms you want to go (the good ones all have lines), and to wear something plain since the backgrounds are so vivid and colorful. I had a blast going to 29Rooms with my two blogger friends Diana @the.chic.diary and Christina @closet_luxe and we were able to capture some awesome photos at our favorite rooms.
Room 19: Pure Infusion in partnership with Pure Leaf
One of my favorite rooms since they served iced tea and how cool does this look? There was also a dome room in the back where you could sit, chill and everything looked really cool and futuristic.
Room 7: Shred It in collaboration with Jake Gyllenhaal 
I loved this room because of the concept. You write something that is weighing you down on a piece of paper, shred it then throw it in the pile of shredded paper. The point is to shred the past, let it go and come out stronger.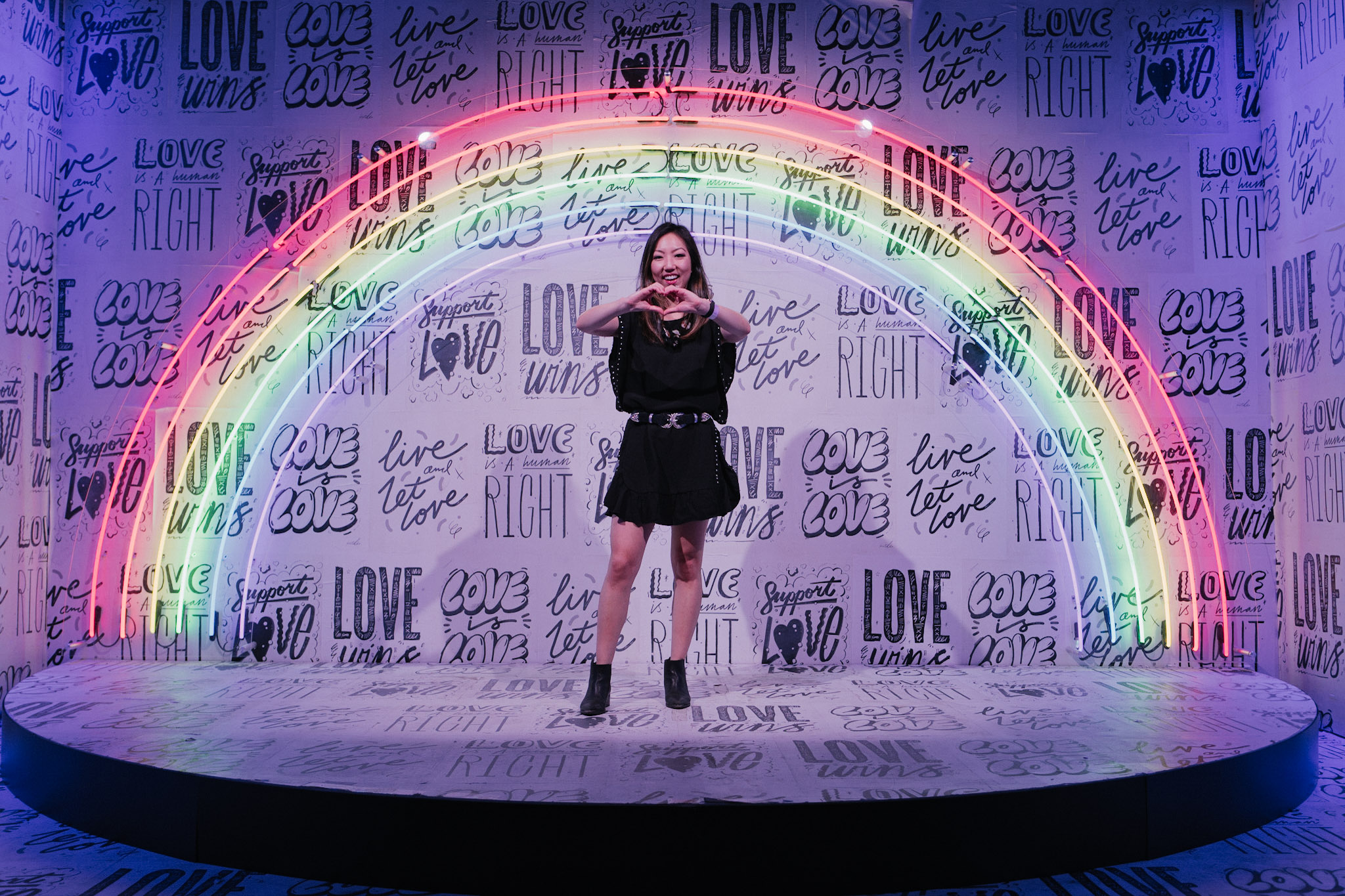 Room 5: Love is Love in collaboration with Kate Moross
This room was created to celebrate love in all forms, whether it's loving yourself or someone else. The line for this room goes quickly since most people just take a photo then leave.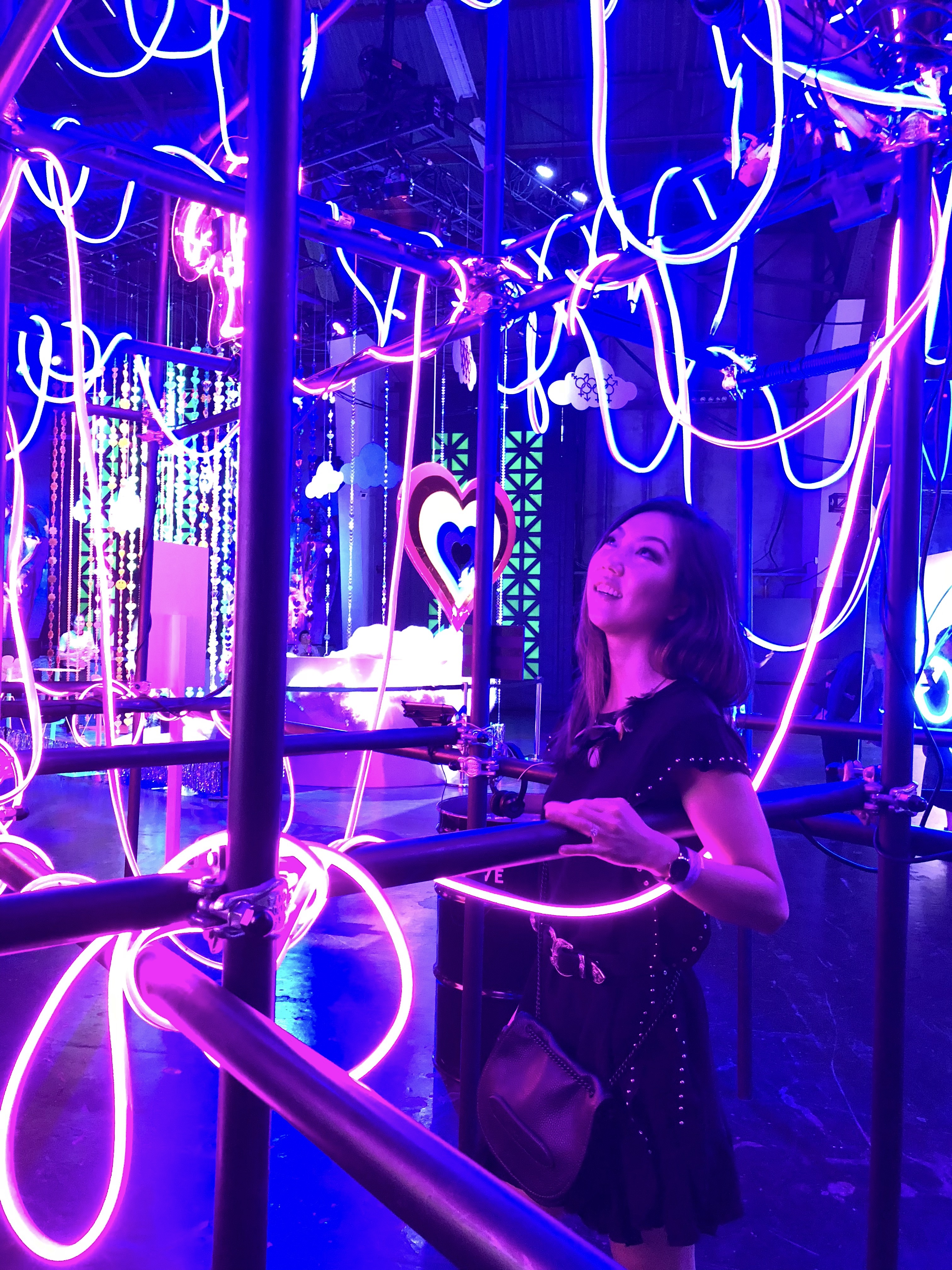 Room 18: Bright Future in collaboration with Planned Parenthood
This room focuses on helping those who have no-one to turn to and to listen to their stories. One of the benefits of this room is that there's no line since it's an open space in the center of the event. The tricky part though is because there's no line there are people everywhere. I took this photo right before the event closed.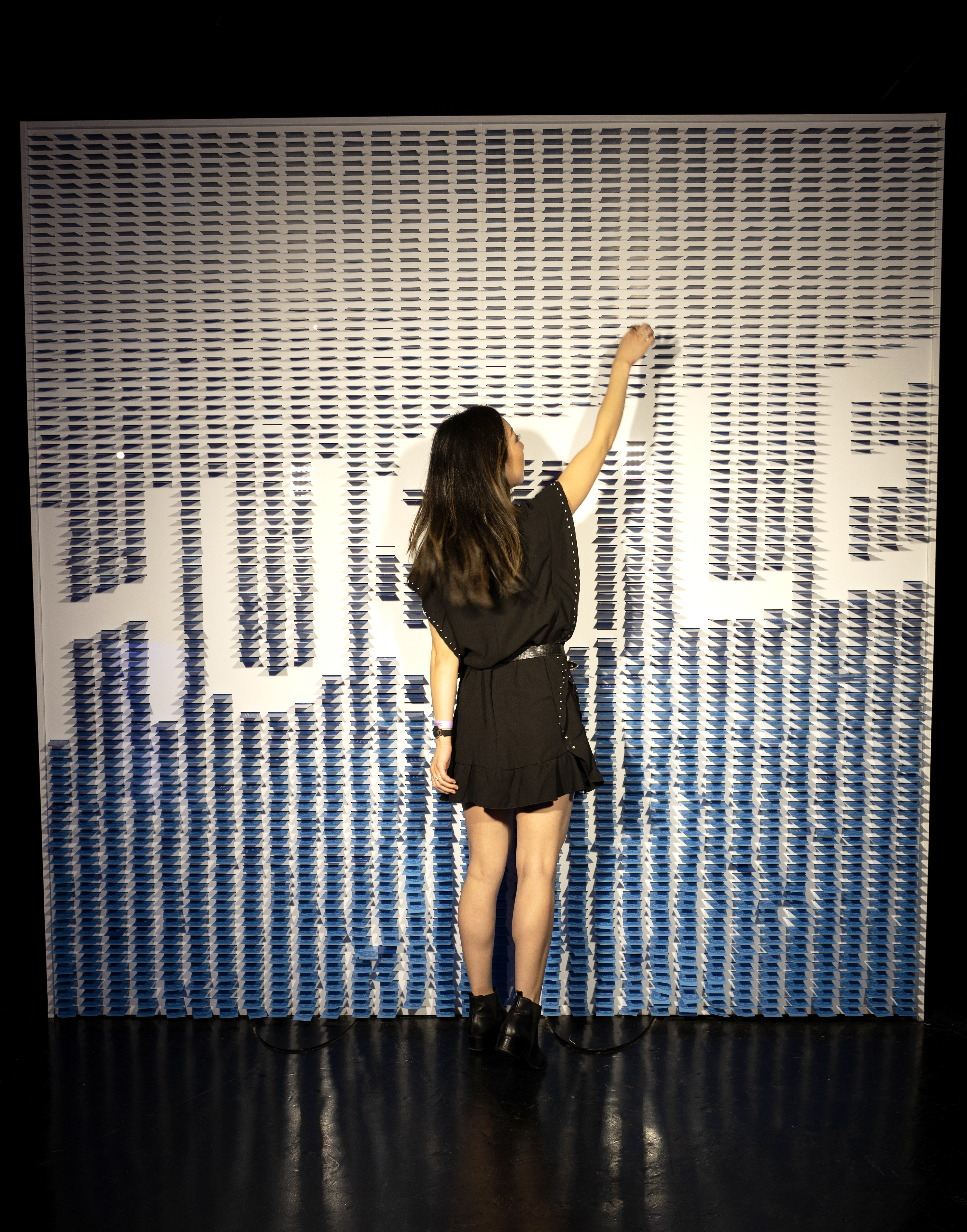 Powering Prosperity in partnership with Intuit
This isn't considered a room but I loved the purpose of it which is to chase your dream, embrace your hustle and power your prosperity. This installation had you write what prosperity means to you on a card and insert it into the wall. In return, you pull out a different card and take that away with you.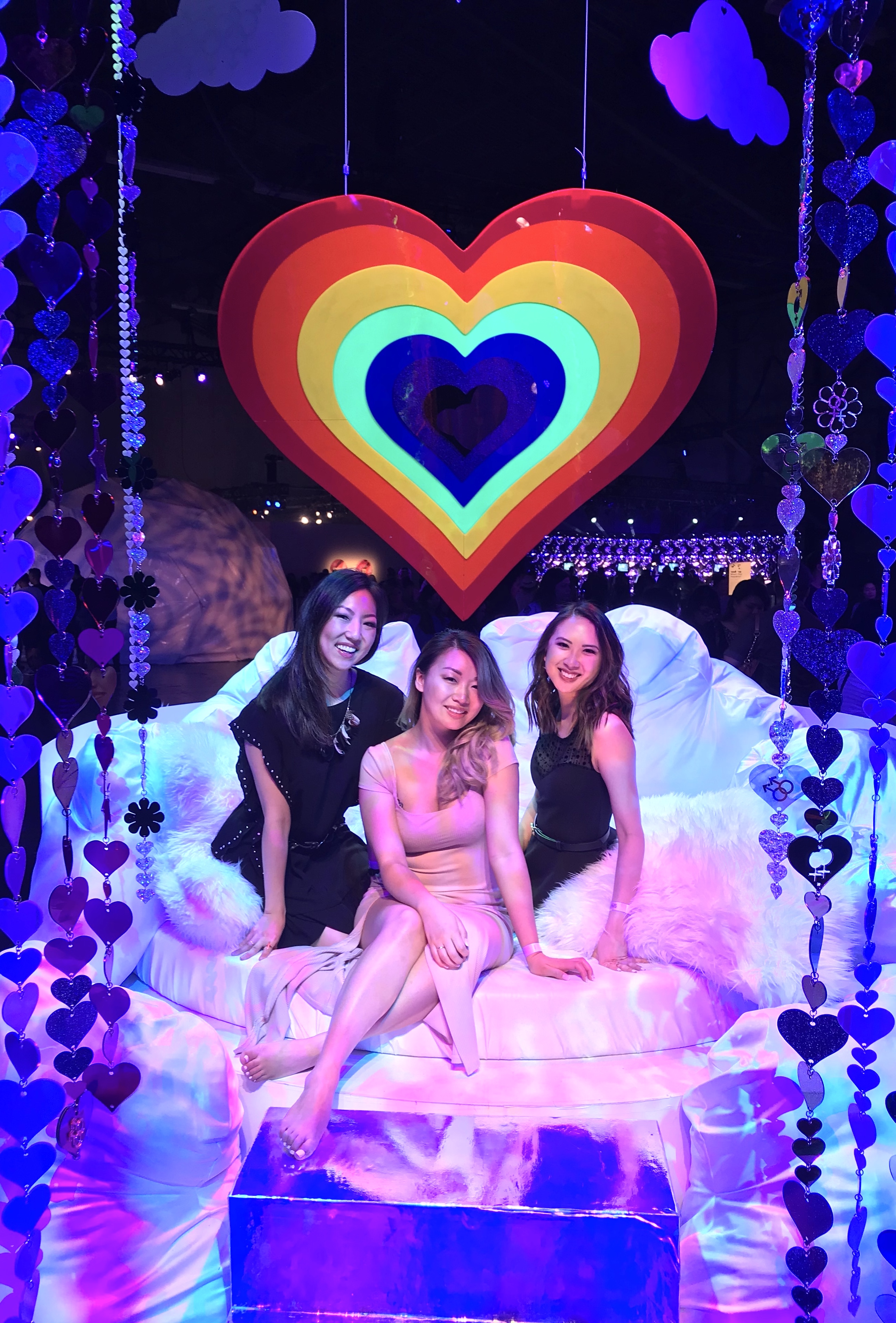 Room 16-17: Rainbow Voyage in collaboration with Marina Fini 
This room was created to celebrate your true self regardless of your sexual orientation. It mimicked the experience of being in a colorful parade and on a rainbow float where you can set yourself free above the clouds. This had one of the longer lines so I recommend heading here first if you want to visit it.
Have you ever gone to 29Rooms or do you plan to go? If so, I'd love to know what your favorite rooms were or what else you'd like to know! Thanks for reading. 🙂