The above photo was taken 1-week after Kybella when it was still swollen. My chin fat was not that bad before, but it's been something I've been self-conscious about since I'd often get a double chin from having a very short chin and an undefined side profile.
SkinSpirit reached out since they opened a new clinic in Noe Valley, San Francisco. I've always loved SkinSpirit since they are a medical spa so it's impeccably clean, their staff is professional, and they offer various services including facials (what I normally get), botox and more. After doing research and talking to the RN at SkinSpirit I felt very confident about my decision to get kybella since I was a great candidate for it and it's something I've always considered.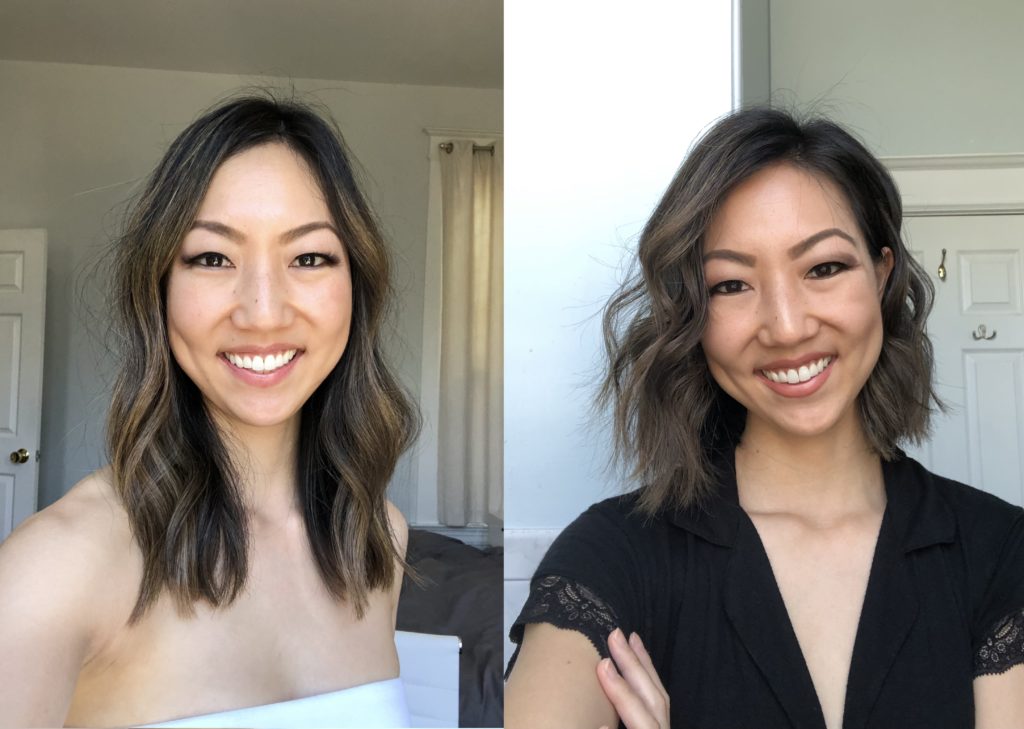 What is Kybella?
Kybella is an FDA-approved injectable that literally melts away the fat under your chin. Deoxycholic acid gets injected into the chin with a needle and melts away the fat, then you excrete it out (basically poop it out). Pretty cool and gross huh. The best part is that it's permanent so once you get kybella you most likely don't need it again. Most people do a few sessions (2-3 depending on your chin fat) but I only did 1 since mine wasn't that bad.
How much is it?
Prices vary depending on the clinic but SkinSpirit charges by the vial. I had 2-vials which cost $1,350 total. A 3-pack costs $1,800 which is what most people get. Consultations are always free.
Does it hurt? How bad is the swelling?
I got numbed so felt no pain during the procedure. The procedure was also very quick, maybe 15-minutes? The day after, my chin was tender and swollen but didn't hurt. The swelling is the worst the first 3-days (they call it "bullfrog chin"), and usually takes 1-week to go down to where friends don't notice, and takes 4-weeks to completely go down. It varies for everyone but for me, it took 5-weeks for the swelling to completely go down.
Do you recommend it?
Beauty is so personal for everyone but I'm very happy with the results and glad I did it. If anything, I wish I did kybella sooner (like before my wedding). I found kybella to be an easy alternative to reduce double-chin and a way to create a more defined jawline without surgery. It's very common among celebrities and Khloe Kardashian made it even more popular by partnering with kybella! I personally think it's worth it since it's permanent and something you only need to do once. But of course, only you know if it's worth it for yourself!
Photos of my kybella process…
All photos are unedited, untouched, and unfiltered to show the actual colors and real condition of my kybella process.