If you're like me, a working professional with a Valentines Day date that you have to head to straight after work… don't worry it IS possible to still look cute even after an eight hour shift. Since I've had to do this, basically every time I've had a date that falls on a weekday which is more often than not, I've learned some tricks to quickly revamp your style to look and feel fresh. The best part is that this all takes under 10-minutes which is basically the time of a bathroom break!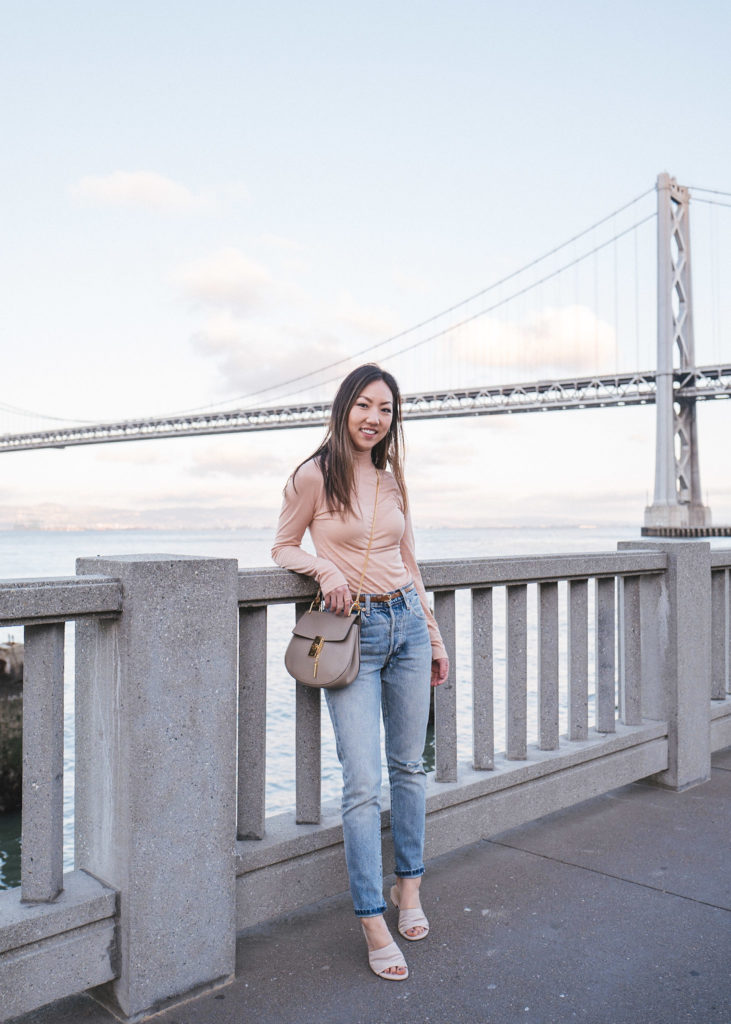 How to quickly freshen up your look after a long day at work:
Use dry shampoo: I carry a travel sized bottle of dry shampoo with me when I want to make sure my hair doesn't look flat after a long day. Having clean and voluminous hair in a matter of seconds can really make you feel and look great. The trick is to pick up your hair where you part it, spray the roots and tousle your hair. My favorite dry shampoo is Living Proof perfect hair day since it also cleans your hair. I also recommend brushing your hair beforehand.
Instead of foundation, opt for concealer: Let's be honest, you probably won't have the time to re-do your foundation and putting foundation over your entire face after a long day, is also kinda gross. What I've found works better is to use concealer on your problem areas, blot the concealer with your ring finger and blend it in. My problem areas are my eyebags, corner of my nose, and random spots where I'm red or have a pimple. My favorite concealer is this Nars radiant creamy concealer which is super easy to apply on even when you're on-the-go.
Wear a simple outfit and bring a pair of heels if needed: My go-to after-work date outfit usually consists of skinny jeans and a blouse. It's comfortable, easy, and transitions perfectly from work wear to date wear. My favorite way to jazz up any outfit is to throw on some heels. If you wear heels to work great, but if not, bring a pair that you can change into. I'll usually leave my other shoes at work and bring them home the next day so I'm not carrying a random bag of shoes on a date.
Wear a polished jacket that brings the whole look together: Trench coats are my favorite jackets to wear when I want to look professional yet fashion-forward. Yet when it's colder (like how it usually is in February), I'll opt for a pea coat or teddy coat. The more structured or long the jacket is, the more upscale it will look. Since I tend to wear pink or brighter colors on Valentine's Day, jackets in lighter shades like nude or tan often compliment the overall look nicely.
Work appropriate outfits that are also date worthy: