IN MY PERFORATED SHIRT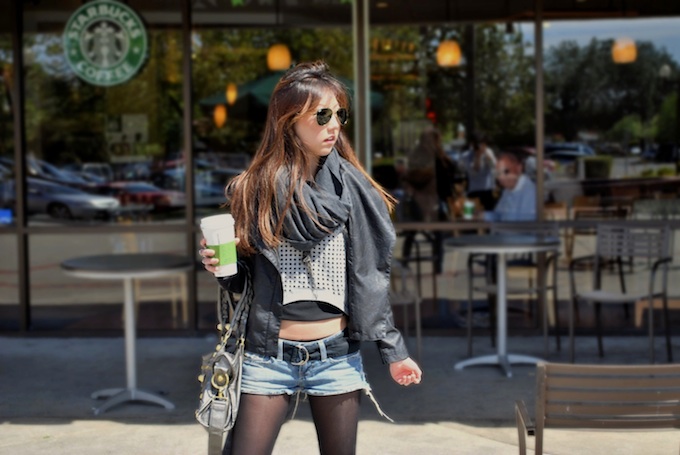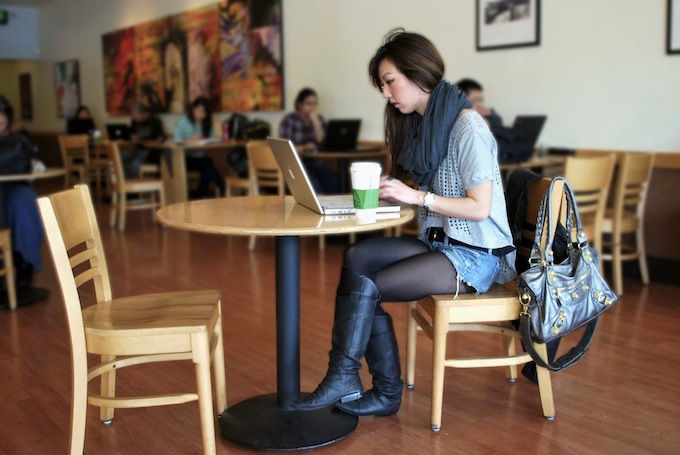 Foreign Exchange perforated shirt, DIY A&F cut-off shorts, my old Aldo boots from Winter '07, American Apparel circle scarf, Vince leather jacket, Balenciaga handbag       Decided to go to Starbucks after work yesterday in "attempts" to be productive. Yet, the most productive thing I managed to do was record a video of me rapping to Chris Brown/Busta Rhymes/Lil Wayne's song "Look at me Now". Talk about the endless amount of distractions that can occur when sitting down with a laptop next to a friend.
Anyways I recently discovered this new store called
Foreign Exchange
. Their clothes are really affordable and the style's like a mix of
Forever21
and
NastyGal
. I ended up getting 3 shirts from them and the one I'm wearing above is one of them. Definitely, check them out if you're tired of the everyday stores you shop at all the time.