YES, it is possible to add volume to every and any outfit regardless of occasion. I love adding volume to an outfit, it immediately adds shape and dimension while helping capture the essence of a bold and confident woman. Oh yeah, and it's also oh so comfortable too.
Vera Wang, gathered black tulle dress ascending down to the waist line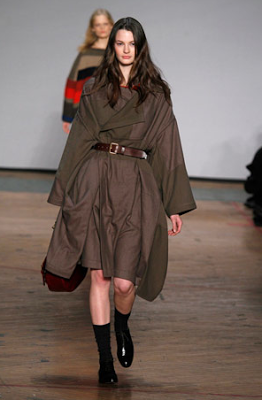 Marc by Marc Jacobs, oversized trench coat, belted at the waistline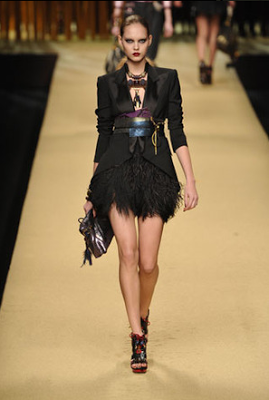 Unknown, black feathered skirt
Adam Lipps, chunky knitted sweater and black scarf, tapered down at the waistline with a belt
EFFORTLESS WAYS TO PULL IT OFF:
1. Never over do the volume: stick to one item that is your stand out piece and keep the rest sharp, simple and clean with clothing items contouring to your natural bodies shapes and curves.
2. Belt it: immediately helps capture an hourglass figure and adds shape to what may be an overbearing amount of volume.
3. Legs, skinny jeans, leggings or tights: keeping the legs bare or evident to its tall sleek figure will accentuate the article of clothing holding the volume & make it known that YES my clothes are full and big but LOOK I'm still one skinny trendy chic.
4. Scarf it up: Easiest way to add volume to any simple outfit is adding a scarf. Scarf's come in a variety of textures, patterns, colors, styles and sizes. Have fun with it, be creative with your folding and keep yourself warm.