COLLECTION OF COMPLIMENTARY EXTREMES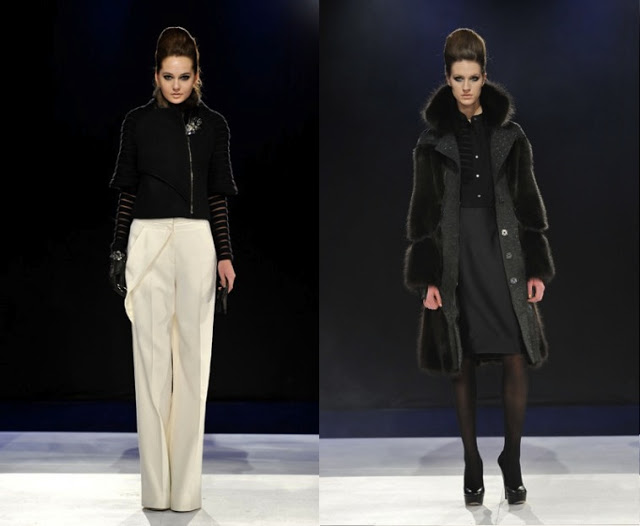 Classic elegance with a bit of an edge. Love the mix of fabrics and patterns, creates a shockingly bold statement.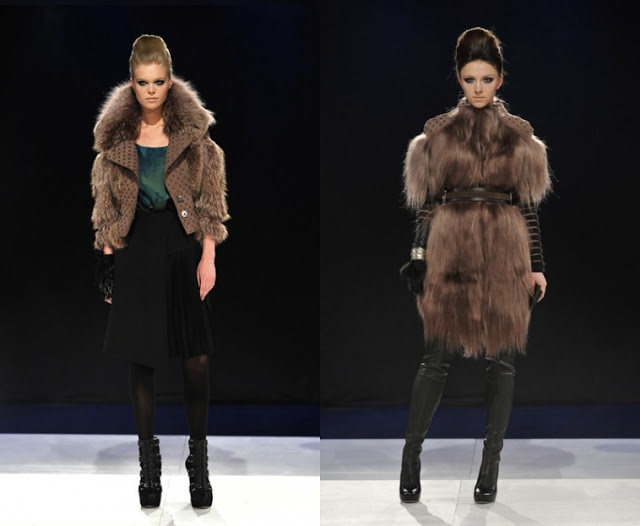 His use of fur in jackets is just so impeccably clean and pronounced. I want that first jacket so bad. Ready-to-wear (RTW), couture and fur all in one creates for one kick ass piece, that's worth every dime spent.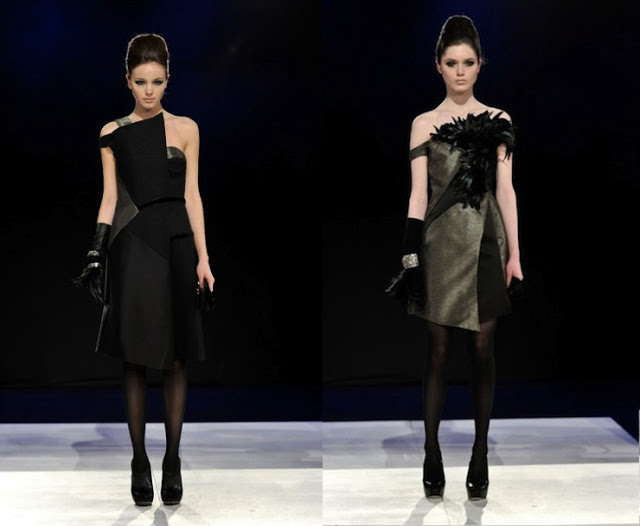 Love the use of asymmetry in the first dress and the placement of feathers on the second. I'd wear that dress in a heartbeat.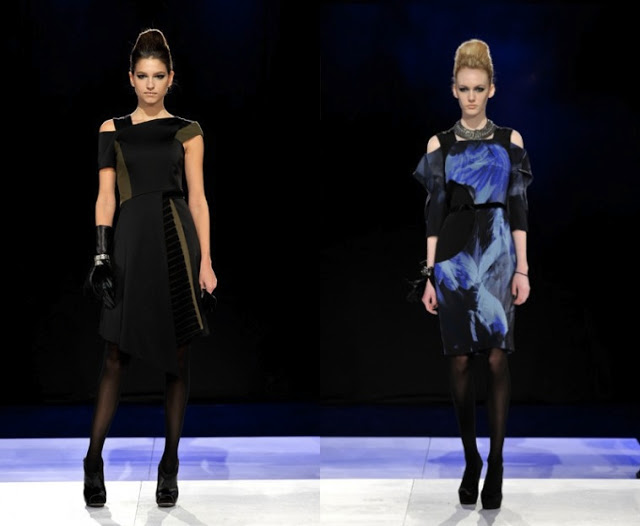 Thick straps mixed with edgy accessories (the 1 black glove, and chunkly necklace) creates a confident persona while accentuating the shoulders in a graceful but daunting way.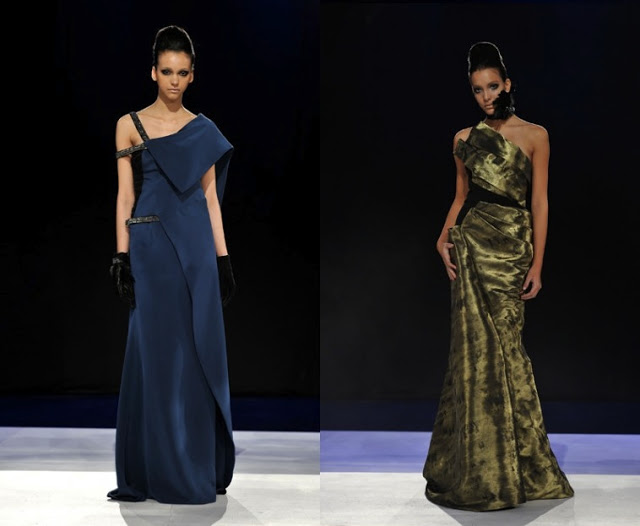 First known for his amazing talent in evening wear, Bibhu Mohapatra once again seizes to amaze with his stunningly glamorous evening wear pieces.
see the rest of Bibhu's Fall 2011 collection here