THROUGH MY IPHONE
I've always wanted to go to Coachella and finally got to experience it this weekend. The heat made for one hell of a desert feel, so to keep comfortable I wore shoes/boots and denim shorts. It was amazing watching so many talented artists perform live within such a short timeframe. It's crazy how great some bands and artists sound live, and the energy of the crowd only enhanced the performance. Some of my favorites included Snoop Dogg & Dr.Dre, Miike Snow, M83, Santigold, Justice and of course Swedish House Mafia. We weren't able to bring professional cameras inside Coachella (
& I wasn't trying to carry it around with me either
) so all these photos were taken with my handy dandy iPhone.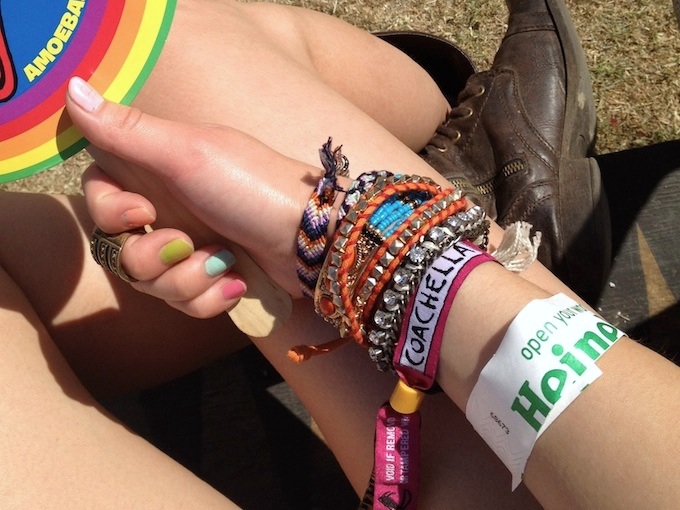 DAY 2
My dear friend Jessica that works for BCBG brought us these cute masks from work to wear at Coachella!
DAY 1
We're both not ready and look somewhat moded (hah remember that word) but this is one of the few pictures I have that capture my whole outfit. I also liked how the fringe on my bag appeared in this photo.
& of course I couldn't leave this post without adding at least one photo of a show, so here it is, Snoop Dogg doing his thang at Coachella!