The past year went by so fast and slow at the same time and I am relieved to have entered 32 with so much positivity and good news. From coming back from a memorable Italy trip with Josh, being showered with love on my birthday and receiving the best news of the year, I am so excited about what's in store next.
To be honest 31 was not the best year for me although I had a lot of things to celebrate such as being married, getting a new job, and two of my best friends getting engaged. While all these moments are highs, my mind was heavily distracted and I let things bother me that I shouldn't have. I debated about how open I want to be here and figured if you're here reading this, I'm willing to share since you made it this far and I appreciate your support. 🙂
What I discovered while being 31 was that growth will either pull you away or closer to current relationships. Shortly after my 31st birthday, I had a falling out with a childhood friend. I'm not going to get into details but it was evident that we were not on the same page anymore. It takes two to make a relationship work and as adults, I thought having an honest conversation would help us understand each other and bring us closer together. It ended up having the opposite effect. I was hurt, distraught, and shocked by how this person was so unwilling to make it work and called it quits. I let this breakup preoccupy my entire year and I struggled with overanalyzing the situation, our relationship, and worrying about what all her friends thought of me (they all unfollowed me on IG). Although I knew in my mind everything happens for a reason and I'd be fine without her, my heart hurt and it took me a long time to accept it.
All relationships take work, and as you get older it requires more work since people go on different paths and priorities shift. It's normal to grow apart especially as you mature or go through different life stages and don't see eye to eye anymore. If one party is unwilling to understand or make an effort though, that's when the relationship starts suffering. Like any romantic breakup, friendship breakups are just as tough and can happen to any relationship. While I still think about this person from time to time what's helped me get over the situation was knowing that everyone enters your life for a reason, a season or a lifetime (there's actually a poem about it). I can now look back and be thankful for the fun times we had knowing she served her purpose in my life and move on feeling grateful for the friends I do have, and especially the ones I'm able to grow together with. Those friends are tough to come by so if you have them keep them close and work hard on maintaining them (if they're worth keeping of course haha). Thanks for reading and I hope this helps if you're struggling with any relationships in your life.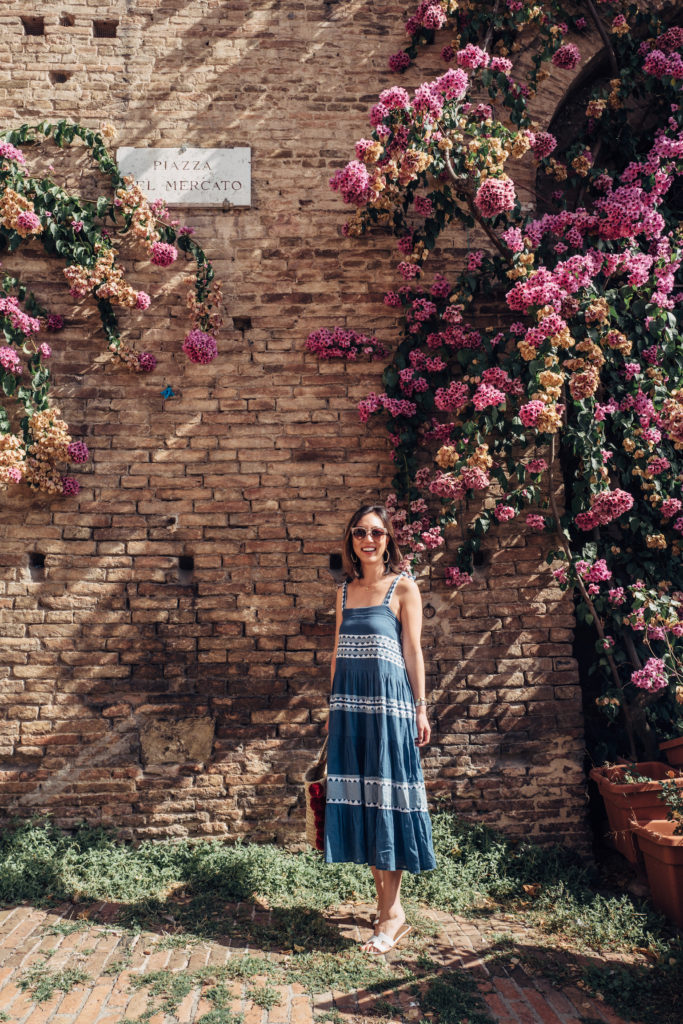 Wearing Carolina K dress, Sezane straw tote bag, Gorjana hoop earrings, and Hermes oran sandals.