THE LOST CITY OF THE INCAS
Traveling to Machu Picchu was the most exhausting part of our South American trip. It took us a total of 18-hours to arrive here from Santiago, Chile when it should have taken 12. For starters, our flight got delayed 3-hours which caused a domino effect on all other things booked. We missed our scheduled 
PeruRail
train ride and also had to re-coordinate other planned activities. Although I wish we had more time, we still got to explore Aguas Calientes and hike Machu Picchu which was our primary goal. For those seeking to travel to Machu Picchu and have a limited amount of time, below is how we did it along with tips on how to travel with ease into the rainforest.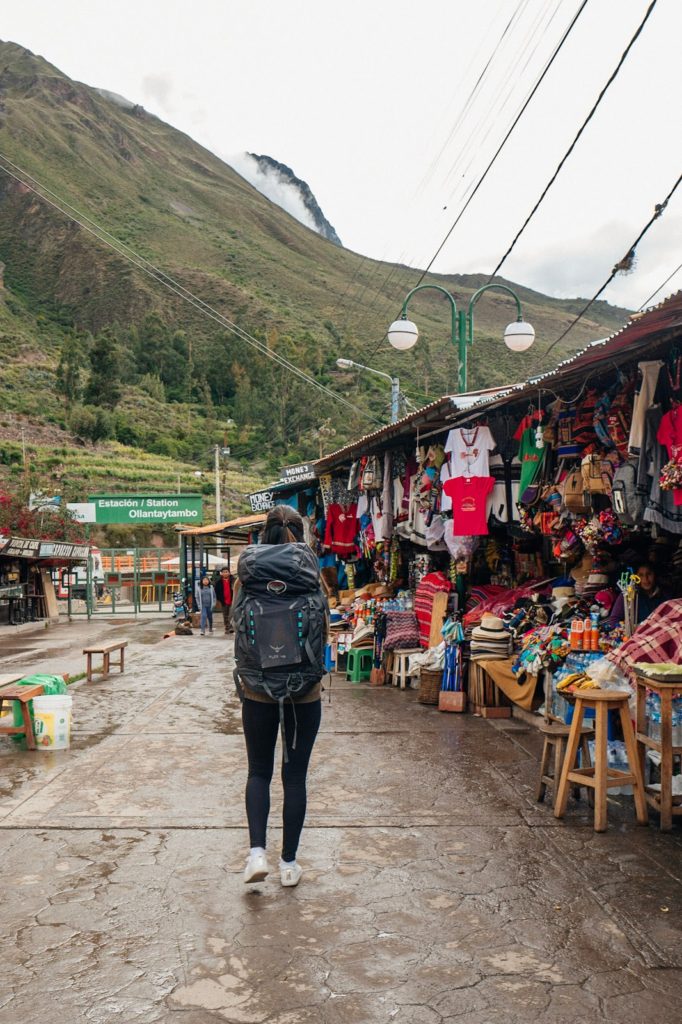 The best way to travel to Machu Picchu from the airport is to take the train. The train from Cusco to Aguas Calientes was under construction during our trip, so we scheduled a cab ride from Cusco Transport to take us to the closest train station, Ollantaytambo (about an hour drive) which we then took to Aguas Calientes.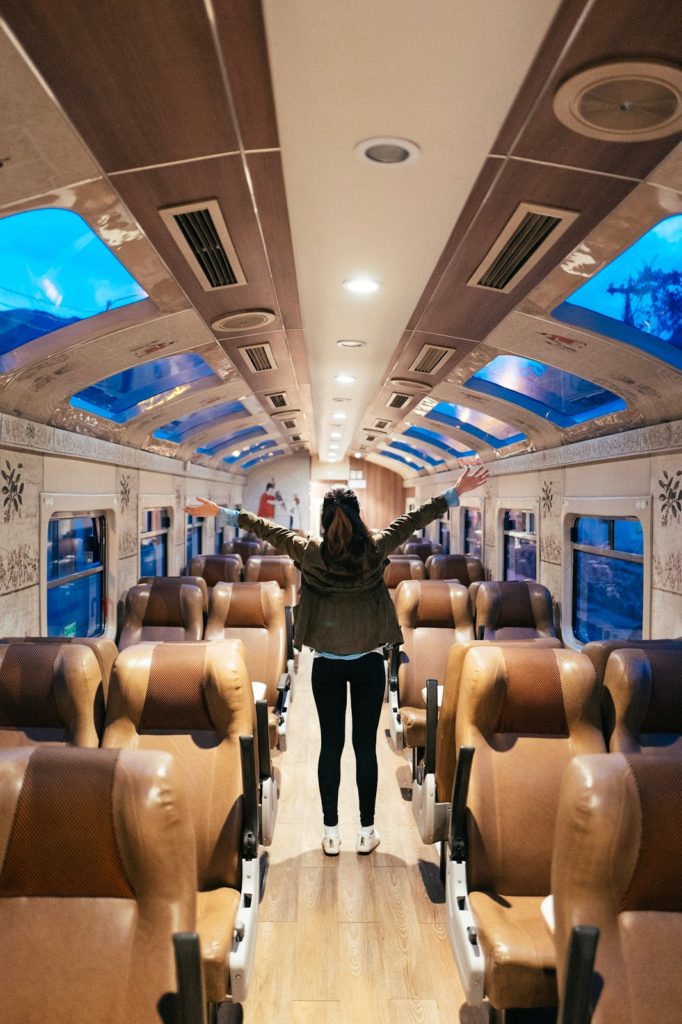 We caught one of the last PeruRail train rides to Aguas Calientes and it was nearly empty! Although it would have been nice to arrive earlier, the empty train sure made a great photo.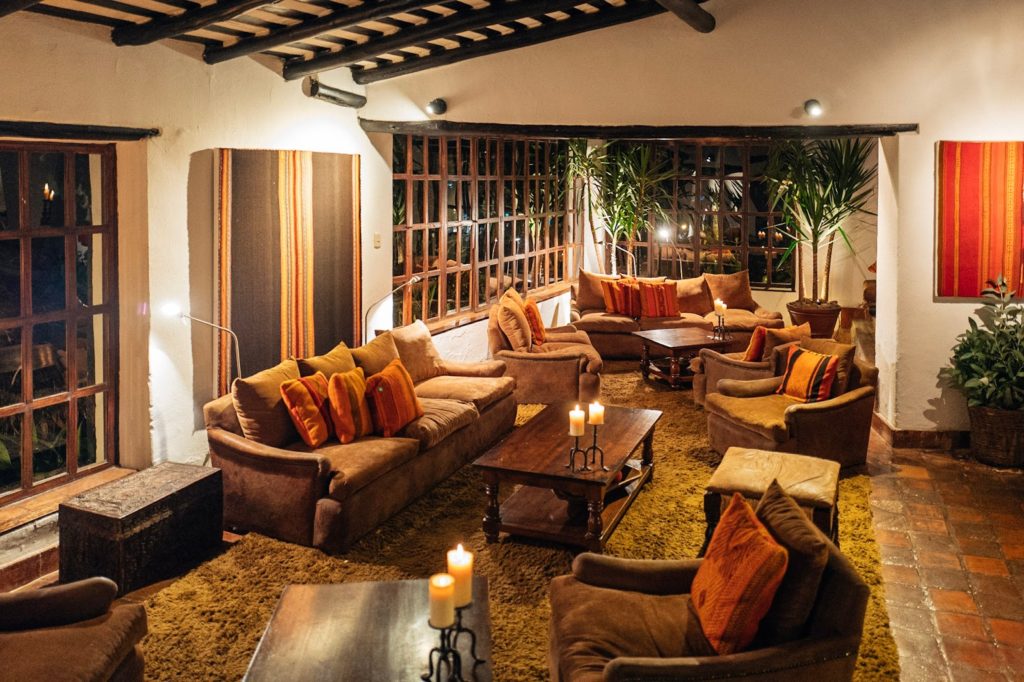 One of the lounges inside the hotel. Everything about this hotel including the interiors, vibe, food, and level of service exceeded my expectations. I highly recommend staying here.
We stayed at Inkaterra Macchu Picchu Pueblo Hotel in Aguas Calientes. It was a bit on the pricier side but worth every dime. The hotel is situated inside the rainforest and walking distance to everything including the train station and the bus ride to Machu Picchu. The food here is also delicious. So worth it.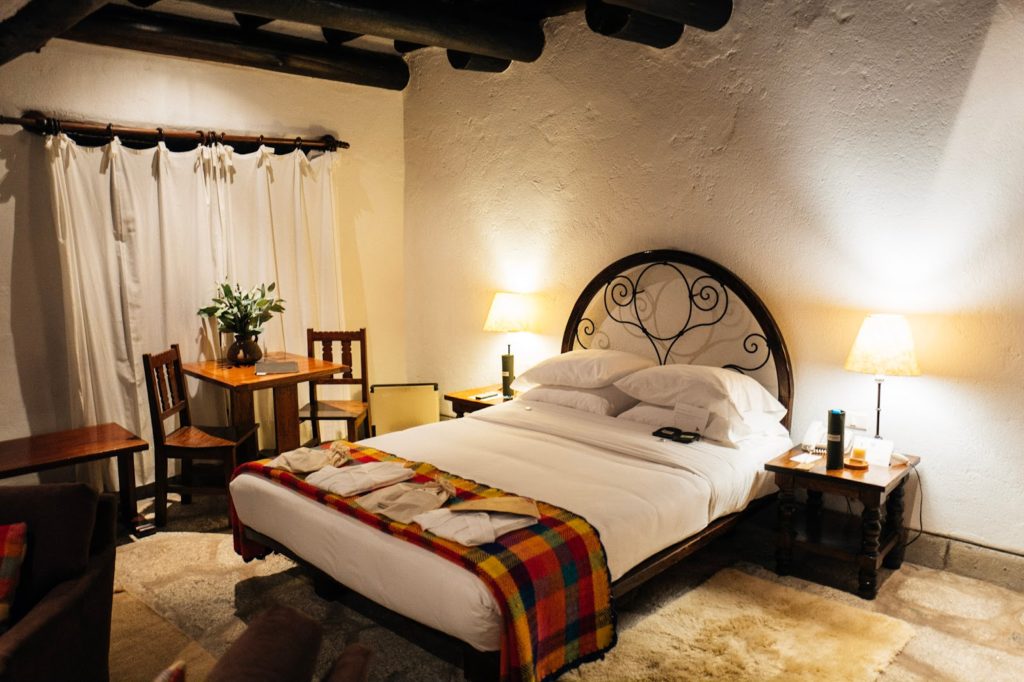 Our cute and cozy room. Although not pictured, there's a fireplace with a basket of real wood to light up a fire. On the bed were also robes, slippers, and a little gift for us.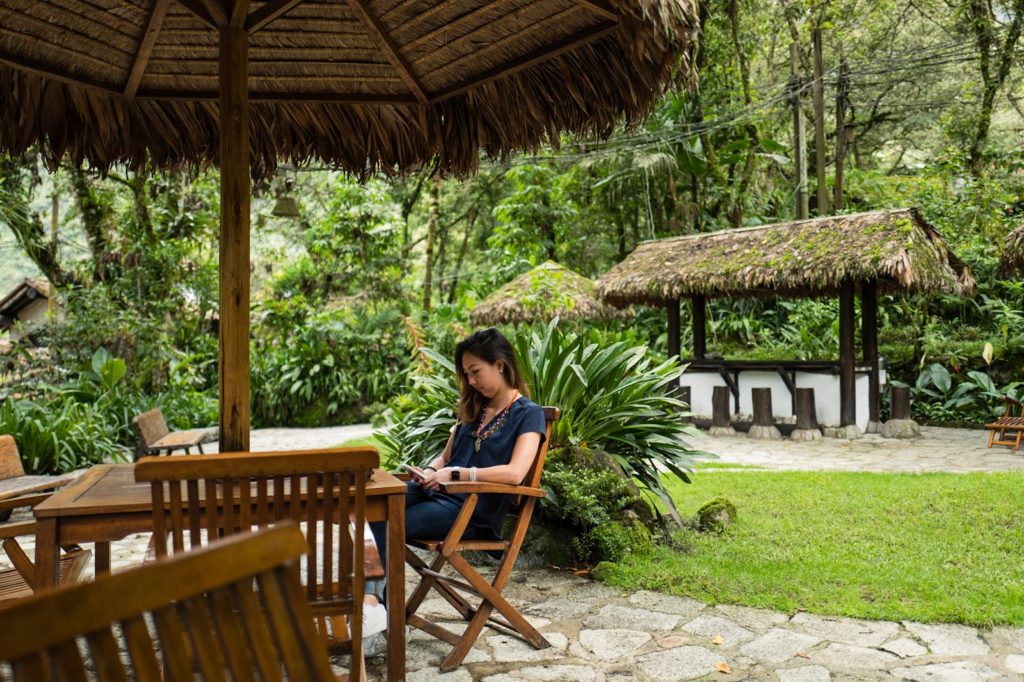 It can be hard to take a break when traveling, especially when you're short on time. I was thankful that Inkaterra's beautiful scenery and over abundance of seating options made it easy for us to relax during an otherwise hectic trip.
There are multiple ways to hike Machu Picchu. Due to our limited time we did the bus route where you take a bus to the entrance of Machu Picchu, then do the short hike through the Incan citadel. If you're short on time, or not an active hiker I recommend this option. One tip is to get there early since the bus lines get insanely long. Don't forget to bring your passport too!
Walking through the citadel and learning about the history of Machu Picchu was breathtaking and a highlight. I'm still in awe that it just got re-discovered in July 24, 1911 by American explorer Hiram Bingham.
We saw so many llamas and alpacas during our trip. Seeing them at Machu Picchu just added the cherry on top.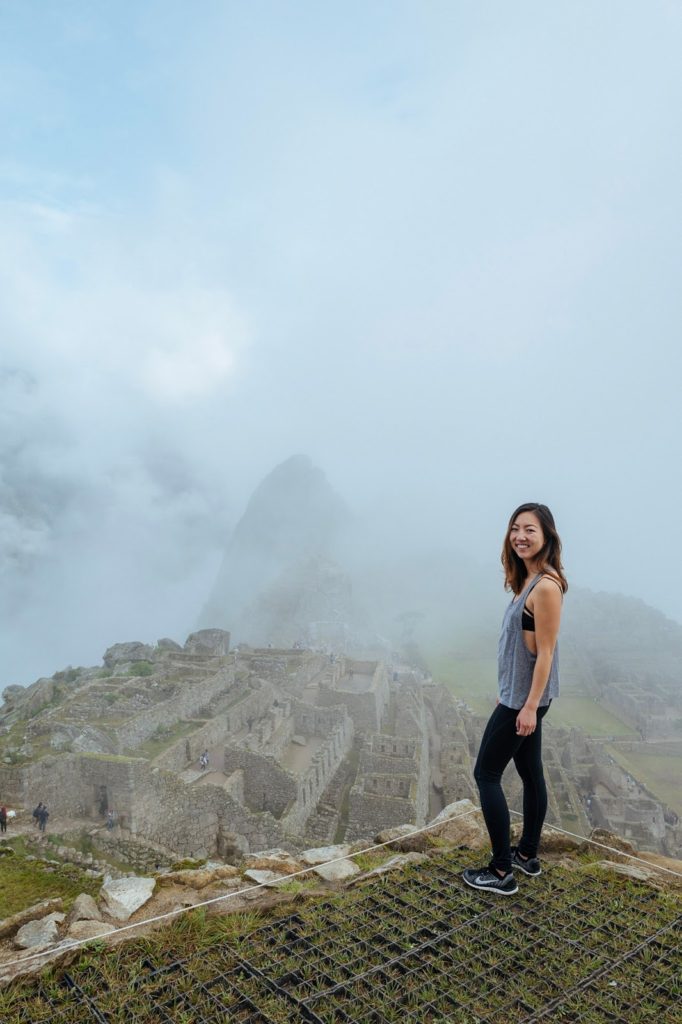 I was amused at how well-maintained Machu Picchu is. There are workers everywhere that help preserve the land.
I was impressed by all the dry-stone built exteriors, and the overall man-made architecture of the citadel. There's so much history here and understanding the methodology behind everything including the Inca Empire was so memorable.
It's hard to get a sense of scale, but Machu Picchu spans 50 meters long, 200 wide. Seeing it in pictures is one thing, but actually being there and walking around it is another. Machu Picchu is a place worth experiencing and somewhere every traveler should visit and learn about.