Wearing American Apparel shirt, Levi's Made & Crafted boyfriend jeans, Vince suede "paulette" pumps, and Chanel classic flap bag in lambskin leather and gold-tone metal
Ever since I was little I dreamed of owning a Chanel. My mom and dad immigrated to the states from South Korea in the early 1980's and restarted their lives in America. They barely spoke English, left their families, had no college degree, yet managed to make ends meet so their future kids (my brother and I) could live the American dream. My dad had 2 jobs and my mom was a stay-at-home mom since that was more affordable than hiring a babysitter. I grew up very budget-conscious and practical, where purchases were based on needs not wants. The thought of owning a designer piece that cost more than 4 digits was far beyond my reach.
When I discovered that the Chanel classic flap bag was also my mom's dream bag, I knew I had to get it. I've always aspired to be successful and have always had an extremely self-motivated mindset where I set goals and don't stop until I reach them. This Chanel flap bag was a depiction of that. After purchasing my Chanel flap bag I realized that at the end of the day, a bag is just a bag but it was the meaning of the purchase that made this moment so special. My parents sacrificed everything to raise me and my brother to live the American dream. I never imagined myself to be successful enough, to the point where I could afford the wants and not just the needs and do so without blinking an eye. Although dropping $5K on this bag was crazy to me, it was more rewarding knowing I've reached a milestone in my life where I can afford things like this and live a comfortable life. This timeless Chanel will always remind me of my humble upbringings and that you can literally do anything you set your mind to as long as you work hard and don't stop. Also, if you're wondering how I got to where I am today the answer is a lot of hard work, dedication, and hustle.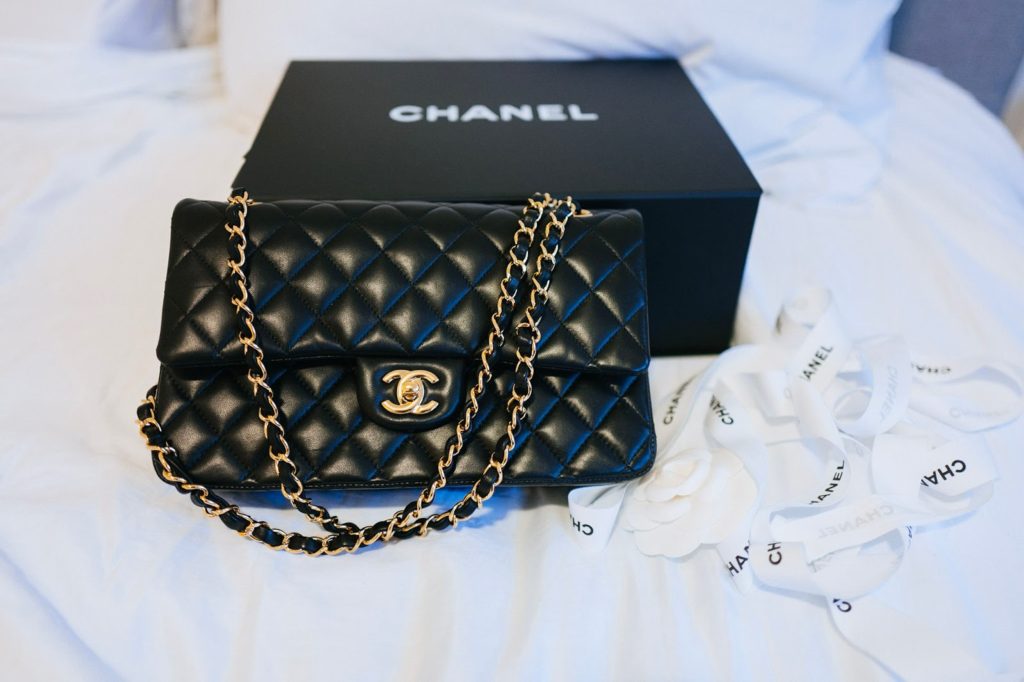 When I went to purchase the bag I was debating between the caviar and lambskin leather.  I always thought I preferred the caviar but when I saw both bags in person the lambskin spoke to me. This might sound crazy, but right when I touched the lambskin leather I knew I wanted to own it. The lambskin is also the more classic material which helped solidify my decision.
I purchased the bag spontaneously on a Wednesday night at Neiman Marcus in San Francisco. I was on my way to dinner and decided to drop in just to see if they had it. Although it was late, I wanted to make sure Josh could share this special moment with me so I waited past midnight when we both got home to unbox it with him. It suddenly became real to me that I actually own a Chanel.
As my first #ootd with my Chanel, I wanted to accompany it with other timeless classics including a simple white tee, a pair of black pumps, and Levi's denim.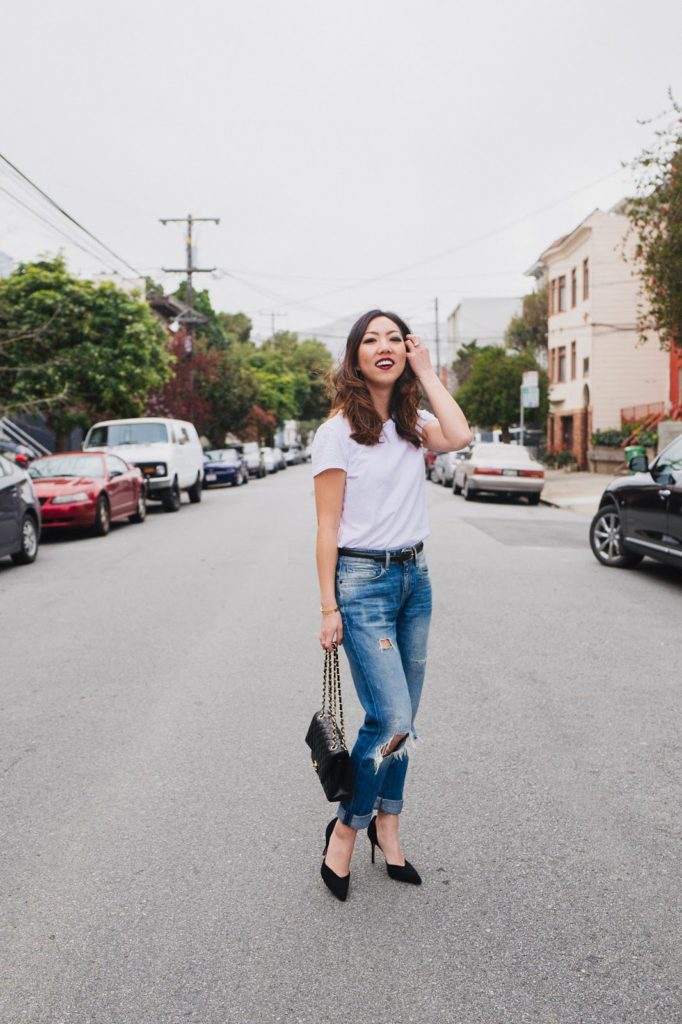 Thanks for reading and sharing this special moment with me! I'd love to hear what some of your dream purchases are and what you think about this post!