DAY 1: SHOPPING IN SOHO
Taking a break, sitting inside Uniqlo and catching up on my twitter/texts/facebook on my mobile
I took advantage of my first day by shopping in SoHo. Being on a time crunch, I decided to only stop by stores I don't have back in San Francisco. Uniqlo and TopShop were my top priority, followed by a bunch of boutiques down the street.
I've always been fond of the interior architectural set-up of Uniqlo so decided to stop in a mirrored corner to snap some photos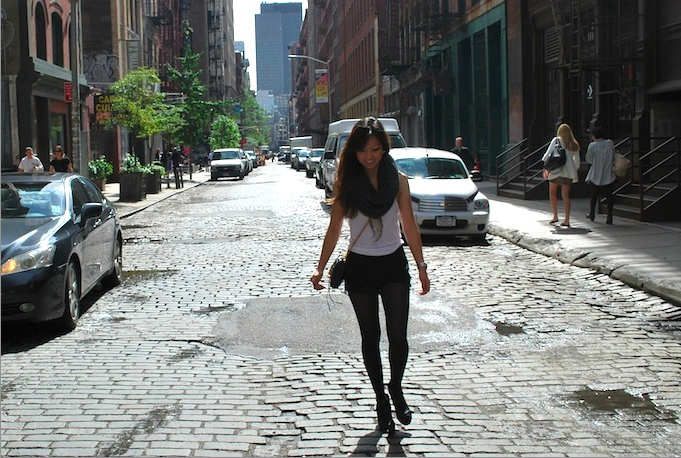 On our way to Cafe Habana (a cafe well known for their mexican corn). We came across this street & I instantly fell in love with their brick paved flooring and decided to stop to take some photo's.
DAY 2: TIMES SQUARE & CENTRAL PARK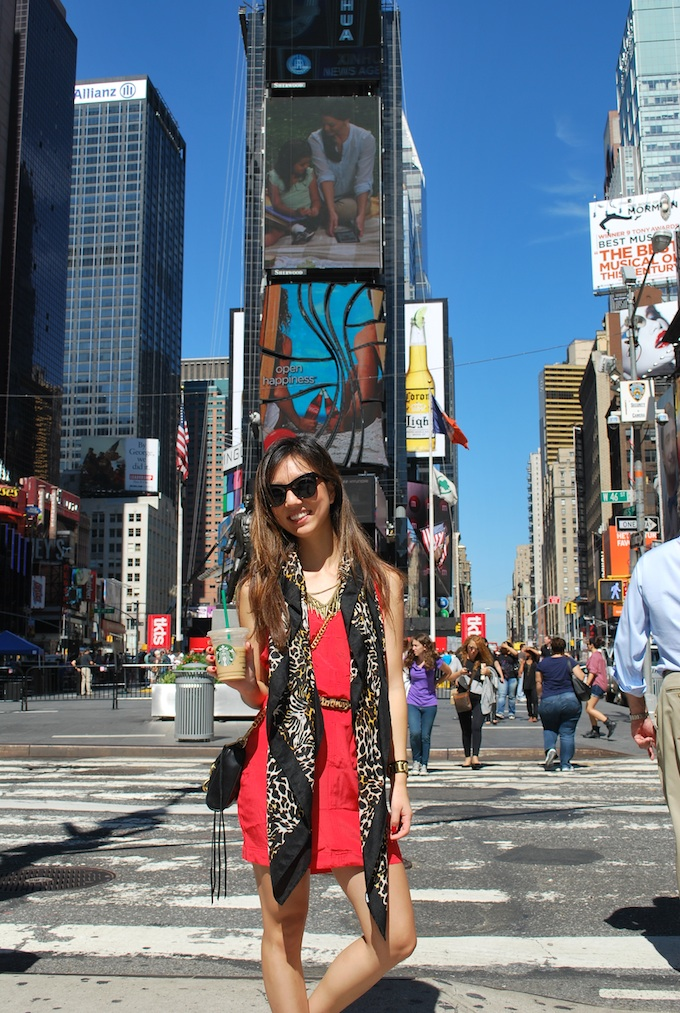 Urban Outfitters dress, H&M scarf, F21 belt & necklace, Rebecca Minkoff Mac Clutch, Elizabeth & James lafayette shades, Topshop ballet flats (pictured below)
The weather was absolutely gorgeous Friday, so we decided to walk all around New York and visited Times Square, Bryant Park, Central Park and etc. There were a lot of touristy stuff going on this day making the day quite interesting…
Him picking me up was totally his idea not mine haha.
Times Square looks so much different at night than day. The vivid and multi-colored lights displayed throughout the projections on the street really does provide a sense of euphoria that makes New York the sleepless city that it is.
Until next time, so long New York!