I recently had the most relaxing Yosemite trip ever and it was amazing. I've traveled to Yosemite plenty of times for hiking or camping, but since I'm trying to take more relaxing trips this year, this trip ticked off every box in the chill category. It was full of beautiful scenic outdoor sights, a spa experience, and I stayed at a lodge that had everything you needed making the trip very stress-free. For those looking for a relaxing way to explore Yosemite, I highly recommend my itinerary!
Where we stayed:
Yosemite Rush Creek Lodge is a bougie and family-friendly way to stay in Yosemite. The lodge itself is spacious and has everything you need, making it easy to never leave. It's very safe, clean and only a 10-minute drive to Yosemite National Park's entrance. They also have daily complimentary activities like s'mores night, hikes, and wildernesss talks so there's always things to do. The lodge itself also has an indoor and outdoor play area for kids, huge indoor lounge room (full of board games too), a pool, hot tub, spa, a store with groceries, and 2 restaurants that serve pretty good food. Their breakfast in particular always hit the spot. I felt so relaxed here and look forward to coming back in the future, hopefully with family.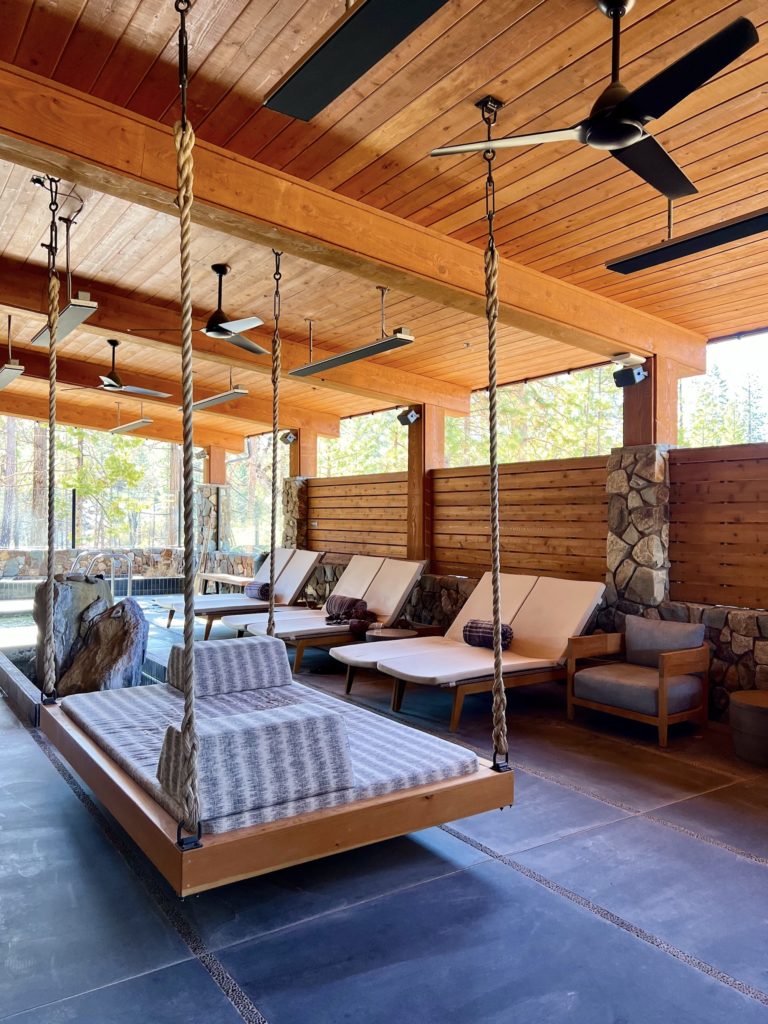 Easy sights in Yosemite National Park with minimal walking:
Three Brothers is stunning during the winter. After we parked, we took a short 15-minute walk down Merced River to get to this view point.
Bridal Veil Falls hike is extremely easy and flat. There's a large parking lot too providing easy access. I stepped out of the concrete paved trail to get the shot of me in the snow with Bridal Veil Falls in the back below.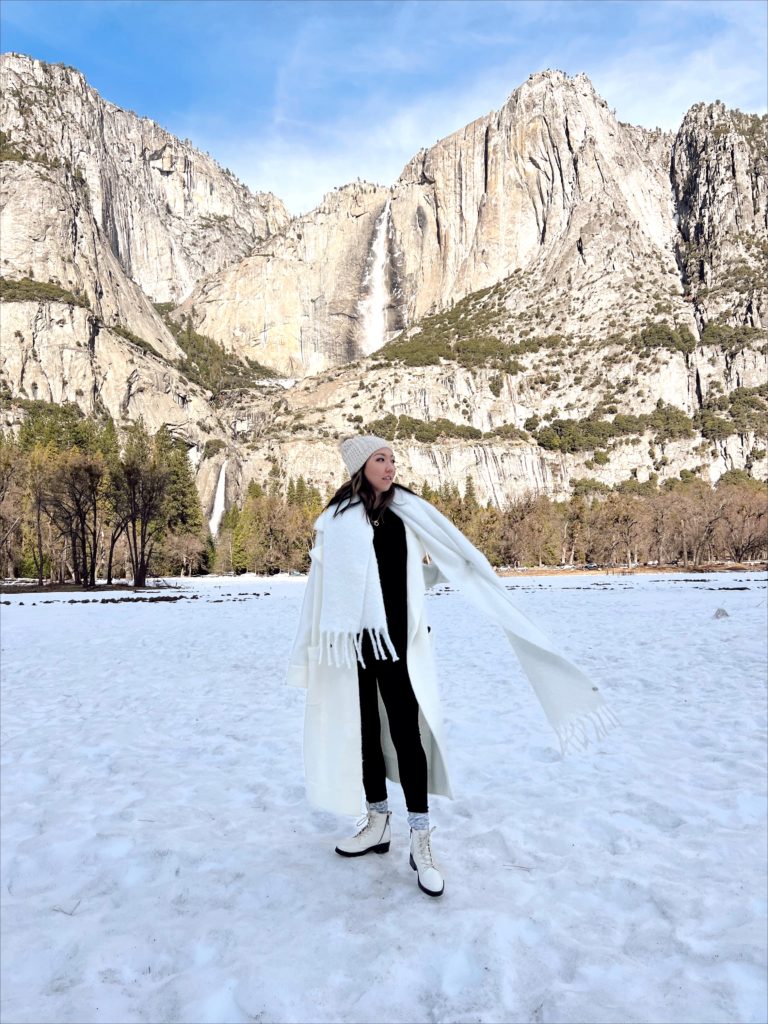 Valley View has a parking lot directly in front so you can literally step out of the car to get the below view. Parking is limited, but most people don't stay long so you can wait for someone to leave to take their parking spot.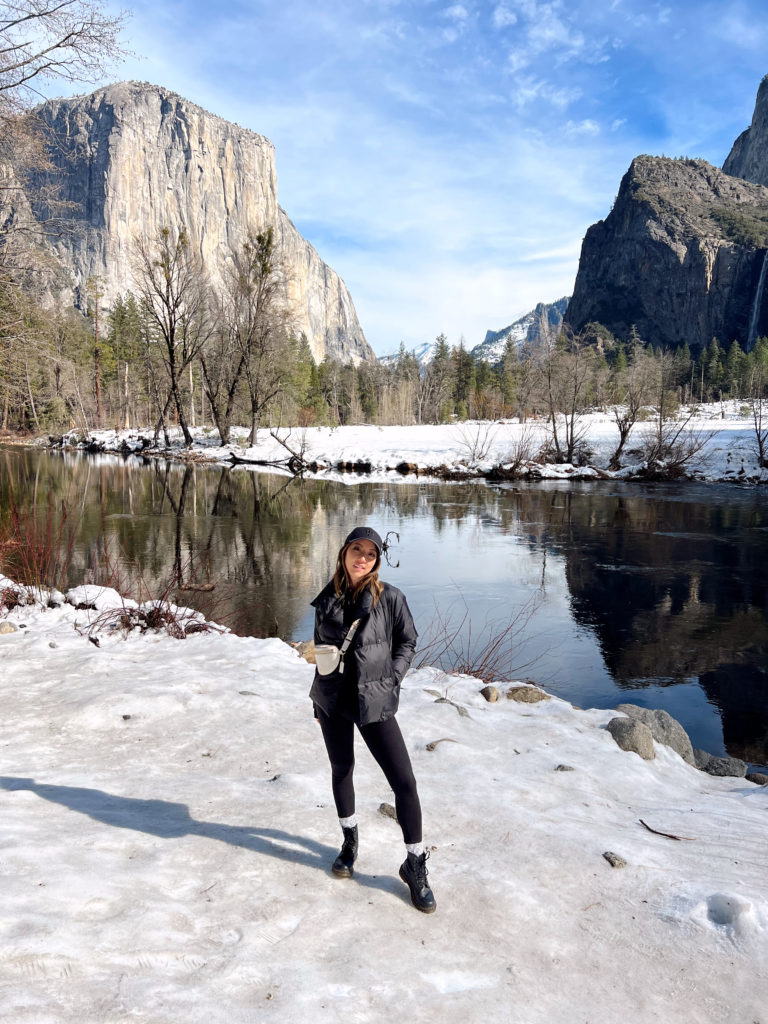 Half Dome is visible from various viewpoints but the view from tunnel view is one of the most popular ones. There's a large parking lot and no hiking required making it very safe and easy.