SHOW OFF YOUR SKIN IN SHEER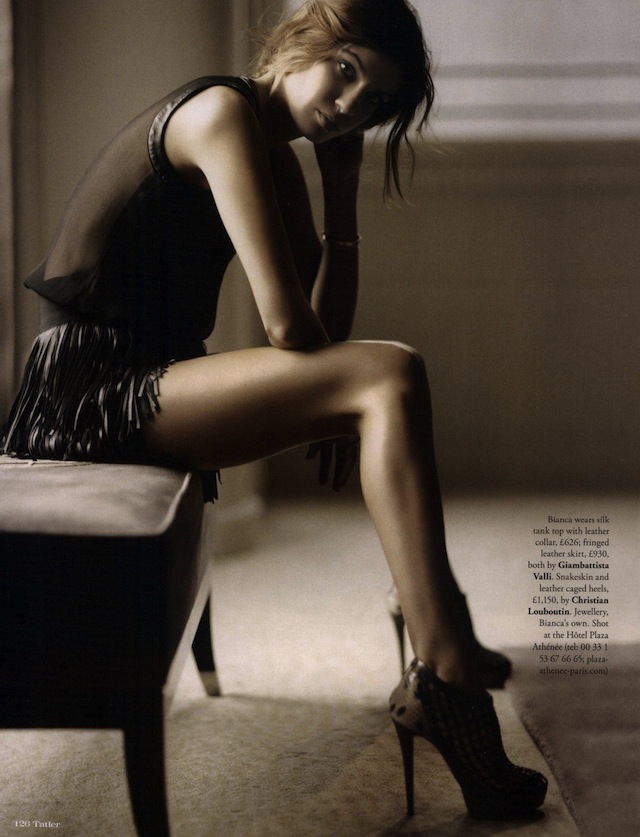 MODEL wearing Giambattista Valli silk sheer top and fringed leather skirt, Christian Louboutin snakeskin/leather caged heels
Sheer 
instantly gives off that effortless sex appeal look. One of my favorite fabrics to wear is sheer. It automatically adds dimension to your outfit while exposing your body in a sensual but non-sexual way (
well, depending on how you wear it of course
). I also love the way sheer fabric moves. If loose, it flows with your every move and delicately drapes down your body. If tight, it hugs your every move showing off your curves and skin with a hint of color.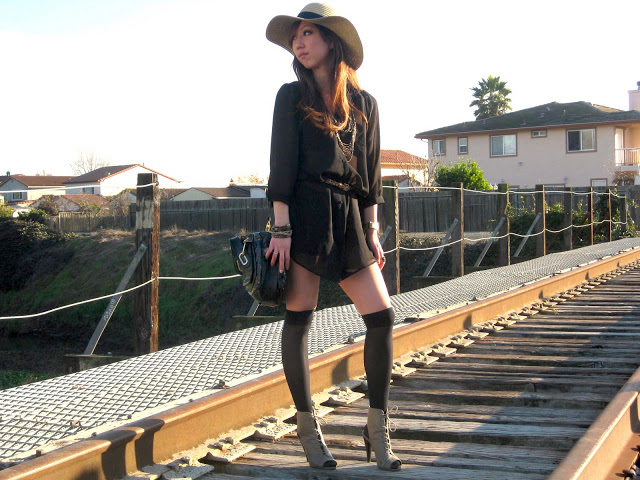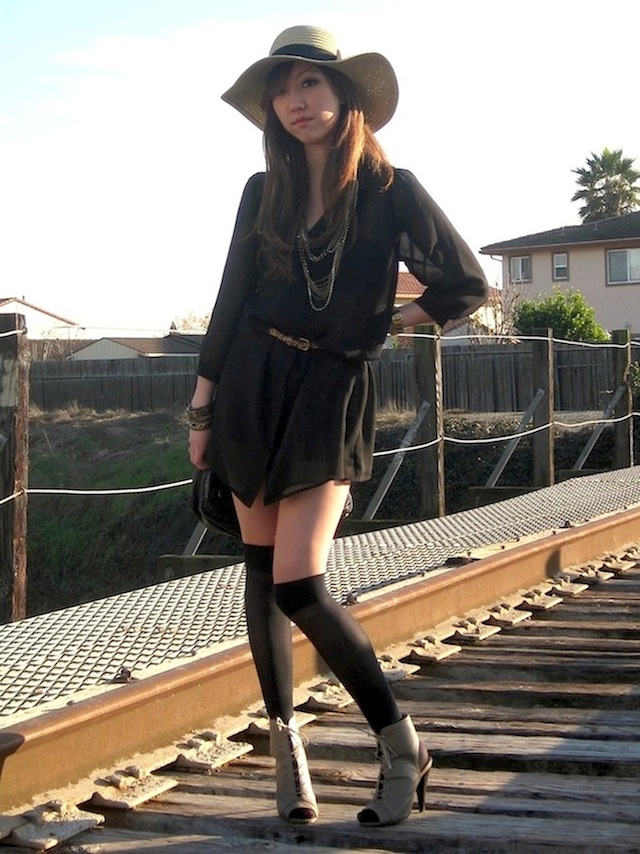 ME wearing Cotton On black sheer dress, Chloe handbag, misc. thigh high nylons, Forever 21 and Nordstrom accessories, Forever 21 heels
HOW TO PULL OFF SHEER IN A CLASSY WAY
1. Cover up w/o covering it all: In order to not take away the illusion of sheer, leave parts of your body exposed. If wearing a full on sheer top, wear a bra/bandeau underneath the sheer top, baring the rest. If wearing a sheer skirt wear some bootie shorts underneath it baring the rest of your leg.
2. Wear the same color lingerie or bandeau on as the sheer top: The last thing you want to do it draw so much attention to your chest that it becomes difficult to have an "eye-to-eye" conversation with someone. So pairing the same color undergarment on as the sheer top will help illuminate the sheer top by blending in the pieces that fall underneath it. Oh and might I add, please make sure the undergarment is sexy and subtle.
(btw: American Apparel has great bandeau's in several colors)
3. OR wear whatever bra you want and pair it with a cami in your same skin color (nude or dark brown for most): I love this trick when I wear black lace tops because it gives off the illusion that I could be bare underneath when in fact I'm not. It's also most comfortable because you now know your whole upper body is not as exposed as some may perceive it to be. 😉
3. Pay attention to minimal sheer details: I love pieces with just hints of sheer such as interesting sheer necklines, sheer cut-outs or sheer sleeves on tops and dresses. It adds just that hint of interesting to an article of clothing.
VALENTINO spring 2011 collection: multiple layers of sheer fabric creating an overlay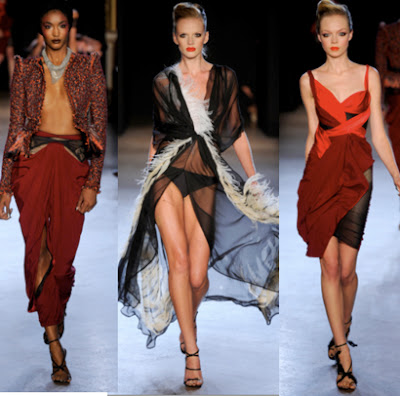 ZAC POSEN spring 2011 collection: from hint of black sheer to full on black sheer wraps.