It's hard to tell in photos but it was blistering, humid hot in Austin this day. So hot, that my sunglasses kept slipping off my damp nose and that taking photos was the least of our worries because it just became an uncomfortable movement. Needless to say, as a lover of shorts and everything cropped I'd choose heat over cold weather any day. Every time I travel I always return home with a more refined appreciation for California, this time being for California's weather. It's funny how people take for granted the things in life that they become the most accustomed to. Whether it's the weather, their relationships or even clean water. While my trip was short and sweet, I got to experience everything that makes Texas, Texas including the hot humid summer.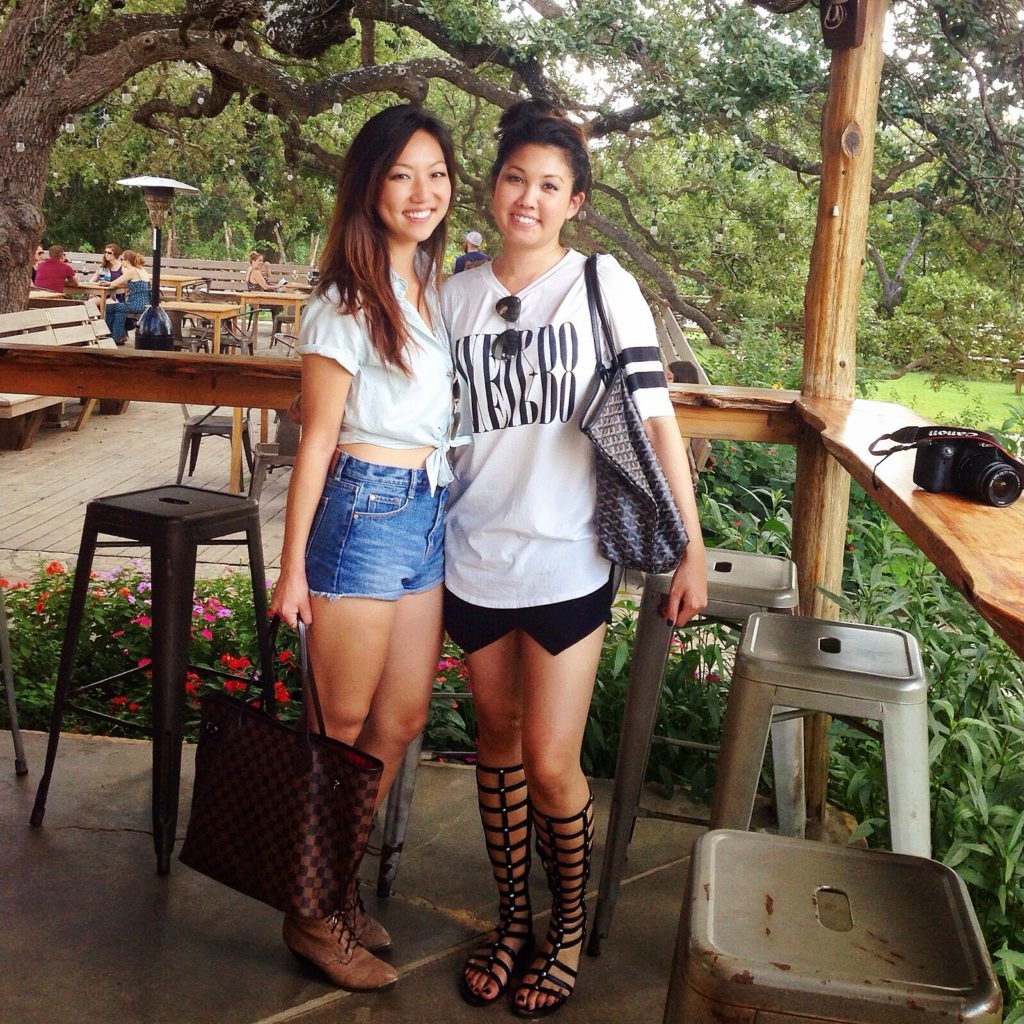 Me & Debra walked all around Salt Lick BBQ and came across the quaint next-door winery with shade (yesss!)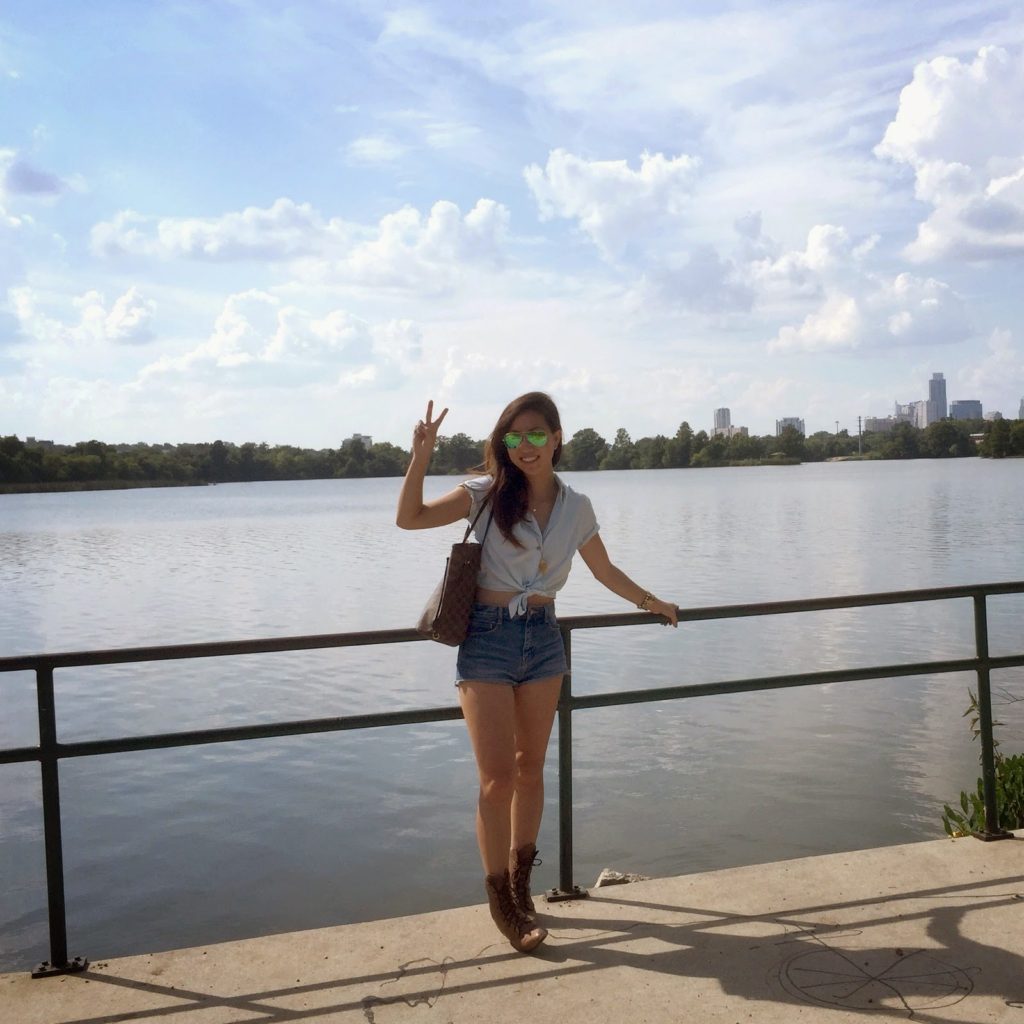 I couldn't leave Austin without visiting at least one lake. Behind me, is Lady Bird Lake.
Until next time Austin!