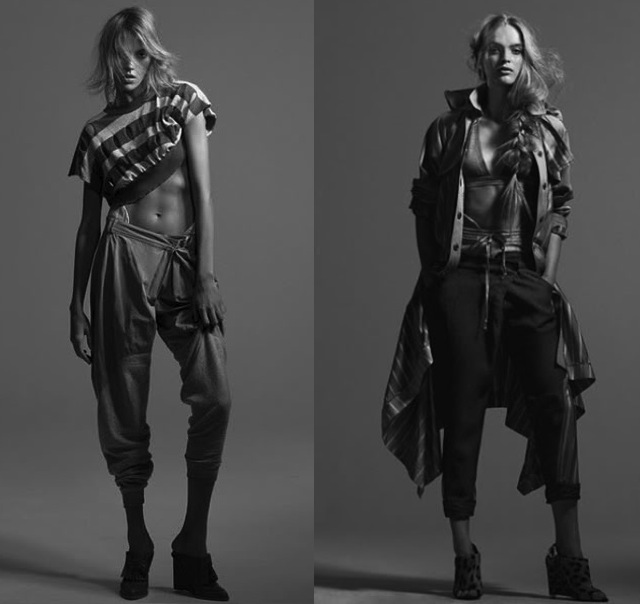 ALEXANDER WANG: spring/summer 2010 ad campaign, model Anja Rubik (on left) & Mirte Maas (on right).
Harem pants have been a super hot trend for the past few seasons and I can see why. The big billowy pants are not only comfortable and light but define volume, allowing one to play around with proportions. Gathered in the waistline, slouchy around the hips and thighs, and tapered down to the calves, harem pants actually help form that hourglass shape of a women's body that many find attractive. Although tricky at first glance, you'll be surprised at how many complimentary ways you can wear harem pants. Available in an array of fabrics, cuts, and colors, harem pants can be worn casually or professionally, and always fashionably.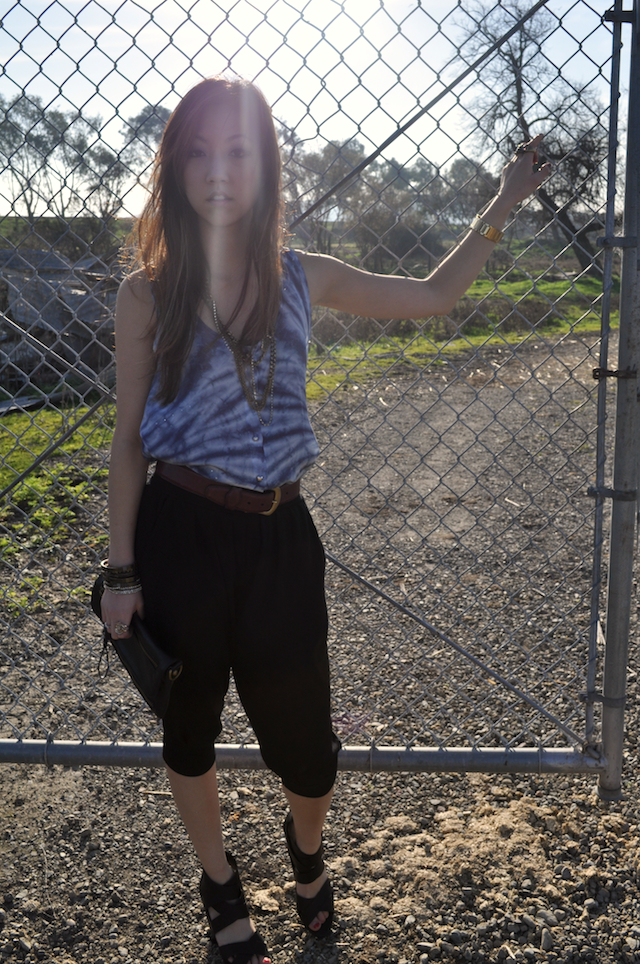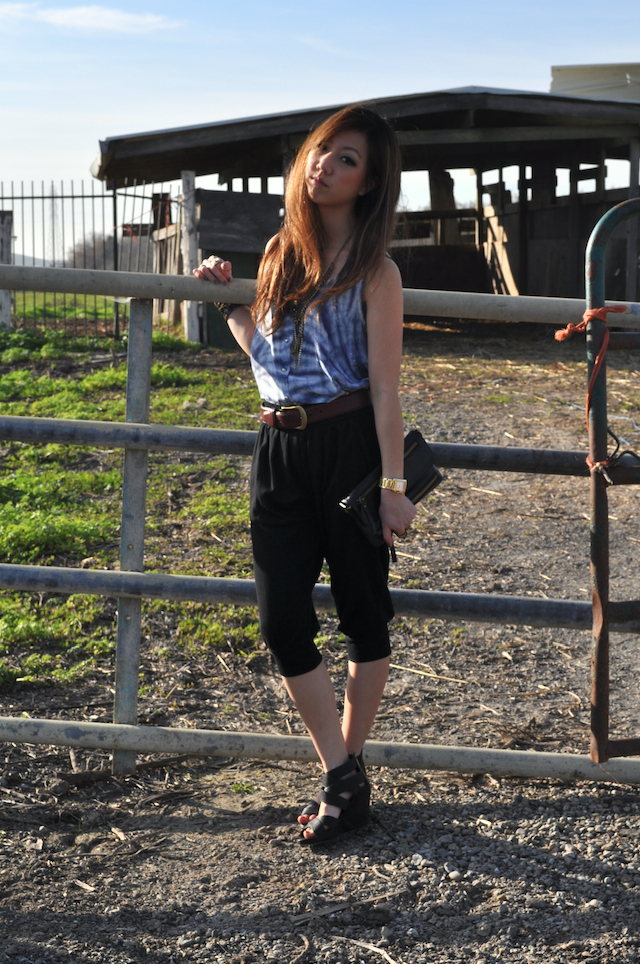 Uniqlo harem pants, Bellatrix silk top, thrifted belt, Dolce Vita Pela wedges, Jaye Hershe black clutch.
HOW TO WEAR HAREM PANTS:
1) Tuck it in: The focus point of harem pants lay in the hips and waist, where the volume takes place and the droop begins. In order to not take away from the harem pants, tuck in your shirt. This not only clarifies where the volume begins but also helps define your waistline and hips.
2) Keep the shirt slim: The tricky thing about harem pants is that you don't want to look full throughout. Therefore, you must play with proportions correctly to counter-balance the volume. The easiest way to do this is by wearing a slim fitting shirt. 1 thing I love about harem pants is that they're so stylish and unique that you can pair it with the most basic of tee's and will still look fab! Simple slim fitting v-neck tee's work great.
3) Find your right pair: There are various styles of harem pants out there with differing amounts of droopiness. Some harem pants have an extremely big sag, these tend to work better on taller people because they have the longer legs to help keep proportions aligned. Yet, if you're like me and are not the tallest of all, find harem pants that are a bit leaner with a more comfortable billow amount. This will help you avoid losing your figure in the harem pants.
4) Pair it with a heel
: Sometimes harem pants can make you appear shorter than you really are (
this depends on the length of the harem pants, like if they end at your ankles the likelihood increases
). The easiest way to avoid this is by adding some extra height to your legs by wearing some heels. This oomph of height will help elongate your legs, help you look more proportionate/balanced and give your harem pants more leg to work with. 😉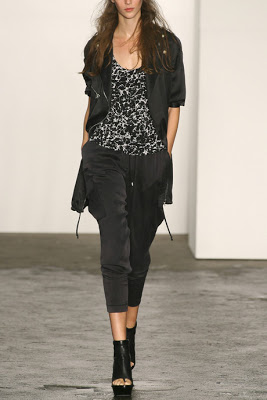 ALEXANDER WANG: silky black harem pants. Paired with a slim fitting shirt, casual  jacket & heels
TRAID: ivory harem pants, less billowy than most & stops at the knee to help the legs looking long.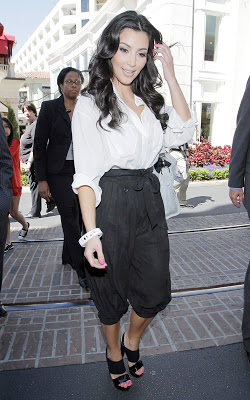 Kim Kardashian in high-waisted harem pants, paired with a white button down shirt tucked in for a professional appeal.
Start your search for the perfect pair now!
1) American Apparel: Cotton Spandex Harem Pants comfortable billow amount, stops at the ankles.
2) Rick & Skinny: Silk Harem Trousers gray and silver for a more unique and upscale look.
3) Forever 21: Simple Pleated Harem Pants just the right amount of proportions everywhere to suit all heights.
4) Torrid: Cropped Harem Pants just because you are thick, doesn't mean you can't go harem!