Anabella Barber for Black Magazine wearing snakeskin bodysuit by Zimmermann and leather shorts by Lisa Ho.
There is nothing more appealing than pairing two sexy complimentary fabrics together such as leather & lace (last year's hot trend), or leather & SNAKESKIN (spring 2011's hottest new trend). I love snakeskin because the pattern creates a compelling statement in a subtle way. In addition, the texture and pattern help tie together an exotic vibe through effortless luxe. In the past, snakeskin was most often used in accessories such as handbags or heels and flats. Yet this year, designers are breaking away from traditional norms and incorporating snakeskin in everyday wear. Whether you decide to wear hints of snakeskin or a full on snakeskin dress, be sexy in this new exotic trend!
read about my trend in San Francisco: fashion trends examiner.com!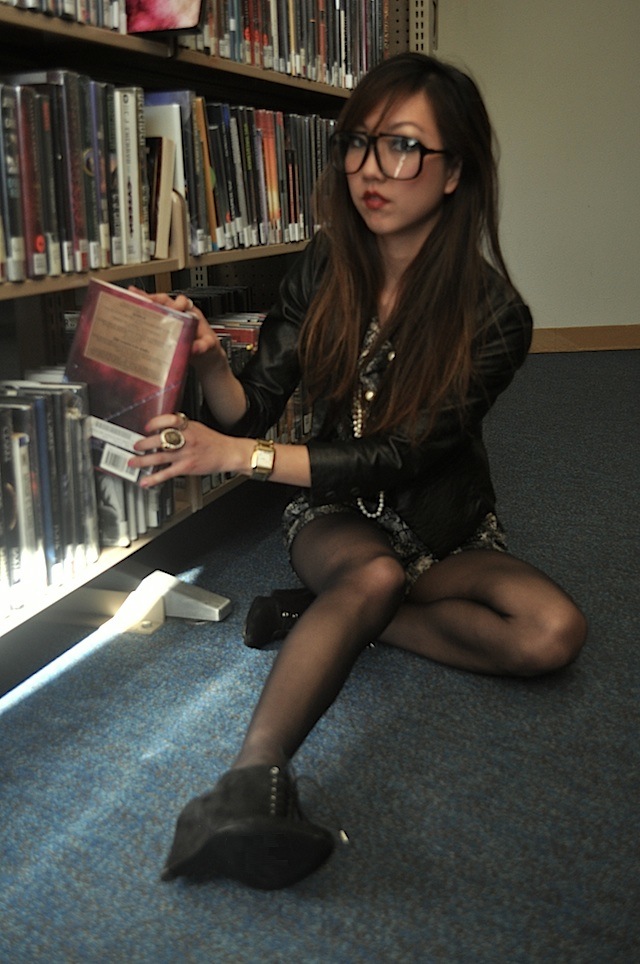 HOW TO WEAR SNAKESKIN:
1. Snakeskin and solid print: Pairing snakeskin with another pattern is tricky because snakeskin in itself is already an overelaborate print. Therefore, when wearing snakeskin, let this piece take on the show and keep everything else solid print. This is the best way to keep a consistent look and the safest way to refrain from an unsettling look.
2. Bold it up with contrasting accessories: Create a juxtaposition by pairing it with an unexpected accessory combo. One great thing about snakeskin is that it surprisingly pairs well with different trend-tentional accessories. Like who would have thought snakeskin and pearls could look so seamless? Accessories is also the best way to bring color into the outfit. Wearing a bold colored necklace or bold colored set's of bracelets can help liven up your outfit.
3. Keep it classy: Snakeskin already provides a sexy and exotic appeal. Therefore, there's no need to intentionally add on to that by buying a snakeskin dress, that's body hugging, low-cut, AND with netted detailing (trust me I've seen it before =X). You want to look effortlessly sexy, not promiscuously, hooker sexy. So, keep it subtly sexy and classy by having the snakeskin piece be more conservative, or by pairing it with professional attire.
1. BURBERRY snakeskin trenchcoat
2. THAKOON conservative snakeskin dress
3. ROBERTO CAVALLI snakeskin dress with fringe accessories
1. Rihanna wearing snakeskin shirt vest and professional trousers.
2. Kate Moss in BALMAIN snakeskin pants paired with black everything else, professional blazer.