One of the most common questions couples get asked after they get married is, "how's married life?", followed by "when do you plan to have a baby?" I think people stopped asking me the first question after the first 6-months of marriage, now most people just ask the second.
It's been 1 year and 6 months since we got married so I thought it'd be an appropriate time to share my point of view on married life. The first few weeks after being married, I was definitely on a high. I felt incredibly lucky to be with Josh, to have our dream wedding in Joshua Tree, felt so much validation and love from everyone and came back from an epic honeymoon traveling through Bali and New Zealand. I never got the "wedding blues" that some people get because I was relieved our wedding was over (it was so much work and started consuming my thoughts) and I really looked forward to building a future with Josh. I don't know if this is the case for other couples, but for us, I've always felt like it keeps getting better. With this in mind, I saw our marriage as a new chapter onto something greater.
So how is it now? To be honest, it's a lot of the same as before we were married except there's established security and with that, a lot more future planning. When we talk about our future now there's no guesses or feelings of insecurity. We're in it for the long haul and always make decisions that better our future.
I can also say that as time goes on, life really does just keep getting better. If you feel like your relationship is worse or a partner changes (for the worse) after marriage… that to me is a red flag. What I learned about marriage is that it's a true partnership and healthy relationships are built off of mutual respect, generosity, and love for each other, followed by compromise. If you have that, hold on to it and never take it for granted.
While getting married is a huge milestone, buying a house, having a baby, raising a family, and growing old into retirement together are in my eyes even bigger milestones. This is why I think life just keeps getting better. There are so many things to look forward to beyond the wedding and every time I experience new milestones with Josh I fall more in love with him in a different way and am more appreciative and thankful for our relationship.
Some people say that you become more comfortable after marriage. While this is true, I was already really comfortable with Josh so nothing about this changed. What has changed though is my craving for more comfort by being a homebody. This might also be due to me getting older. Previously, I would look forward to going out with friends on weekends and attending many social gatherings. Now, I look forward to staying home with Josh (and Gracie) and enjoying the simple things like reading, playing the piano, watching a movie, and cleaning. My priorities have shifted since I find more enjoyment in things Josh and I can do together or things that will benefit our life. I think this is the biggest change for me after marriage since it affected my lifestyle. The best part is that I wouldn't have it any other way. Josh, if you're reading this Happy Valentine's Day and thank you for making me the happiest I've ever been.
Thank you for reading and shout-out to Andriya for capturing all these lovely photos of us at Shakespeare's garden in San Francisco.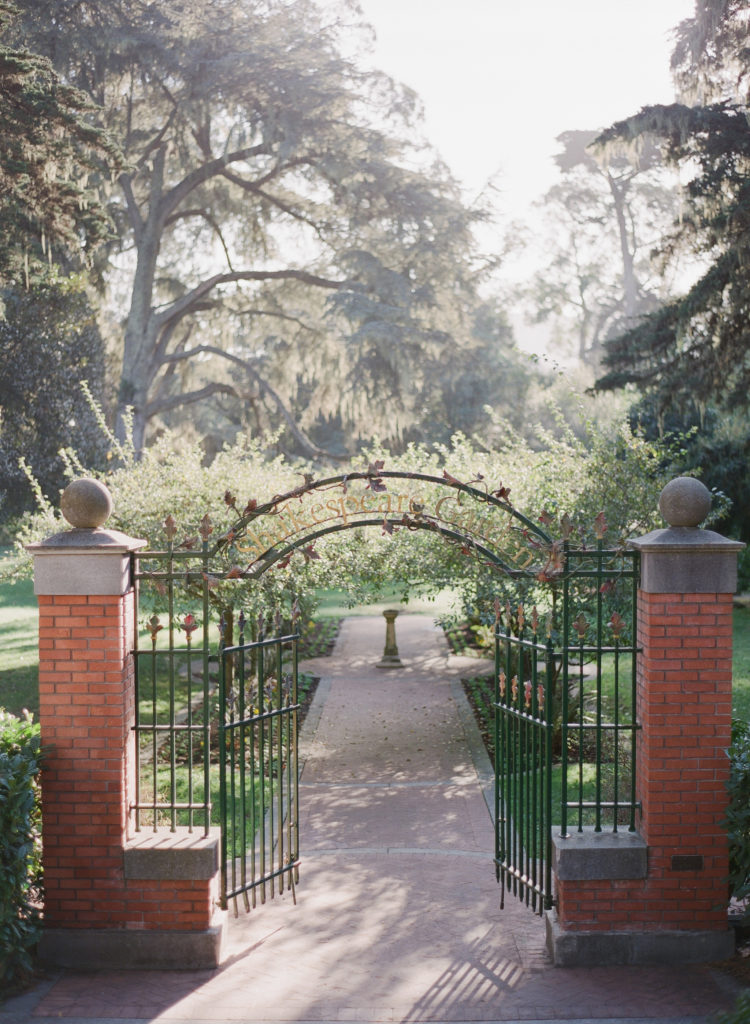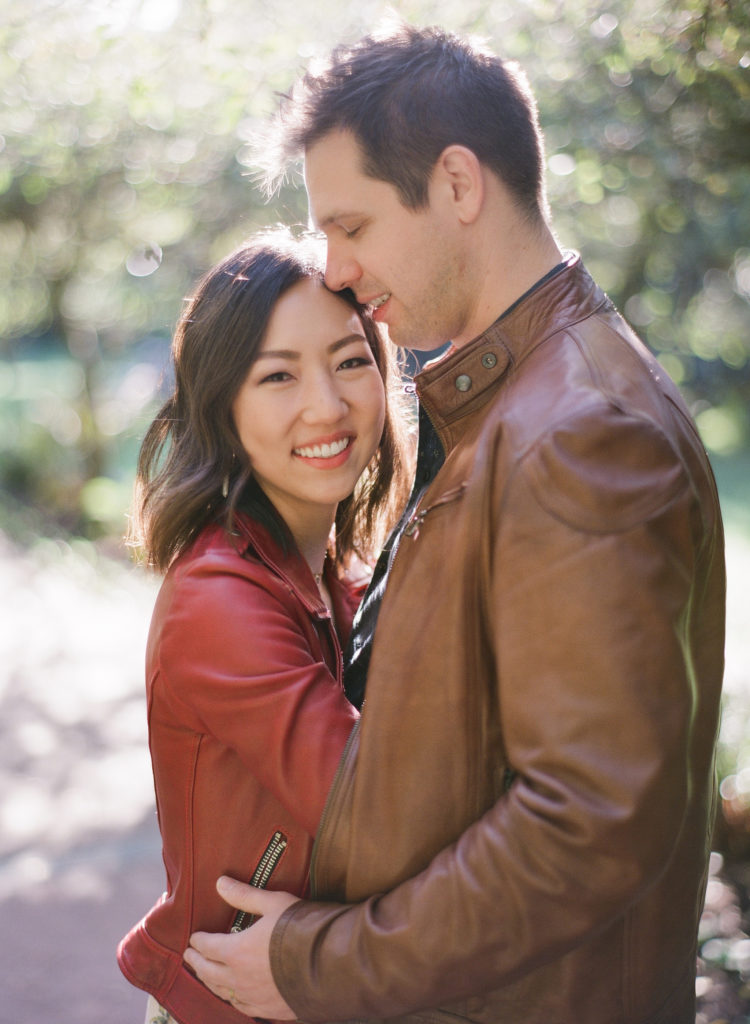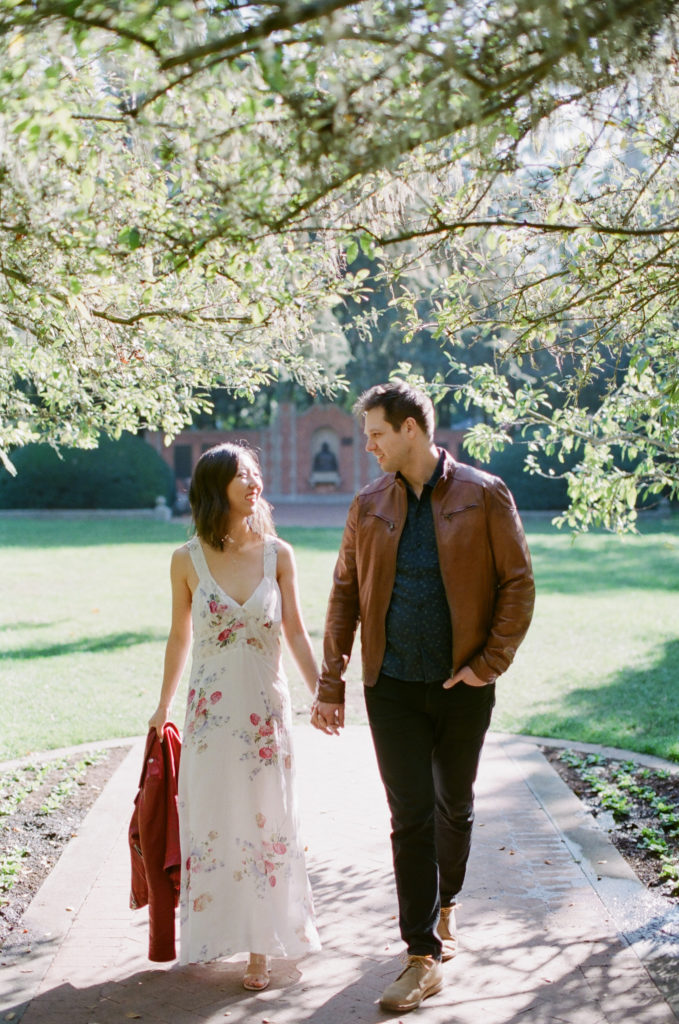 Wearing a LoveShackFancy sabina dress.