Wow, I can't believe I'm married! I have been crazy busy the past 2-months so forgive me on the late post but hey, better late than never! First off, I have to say it is so relieving to be done with wedding planning. It is an insane amount of work (if you're married, you understand) but in the end, everything is worth it. I especially want to thank my bridesmaids for making me feel so special throughout this time and for literally making all of my events perfect, including my bridal shower.
My best friend + Maid of Honor, Christina D. planned my bridal shower (it was her first time ever attending a bridal shower too) and I could not have been happier with how everything turned out. I had no idea how it was going to be, so everything was a surprise. For starters, my bridesmaids made EVERYTHING from scratch (yes, everything you see below is handmade or cooked), Christina found/rented this beautiful house in Palo Alto on Peerspace, and we even had custom wines from Windsor Vineyards that Josh designed. Overall, it was more than anything I could have imagined or asked for and I am so appreciative for all the loving people in my life who went above and beyond to make my experience special. Below are some highlights from the bridal shower.
In front of the Peerspace house wearing a chiffon dress from NA-KD fashion and Alexandre Birman "Clarita" Heels (my favorite pair of nude heels, I wear these so often).
They made me a margarita station with two flavors! All signs were custom ordered on Etsy.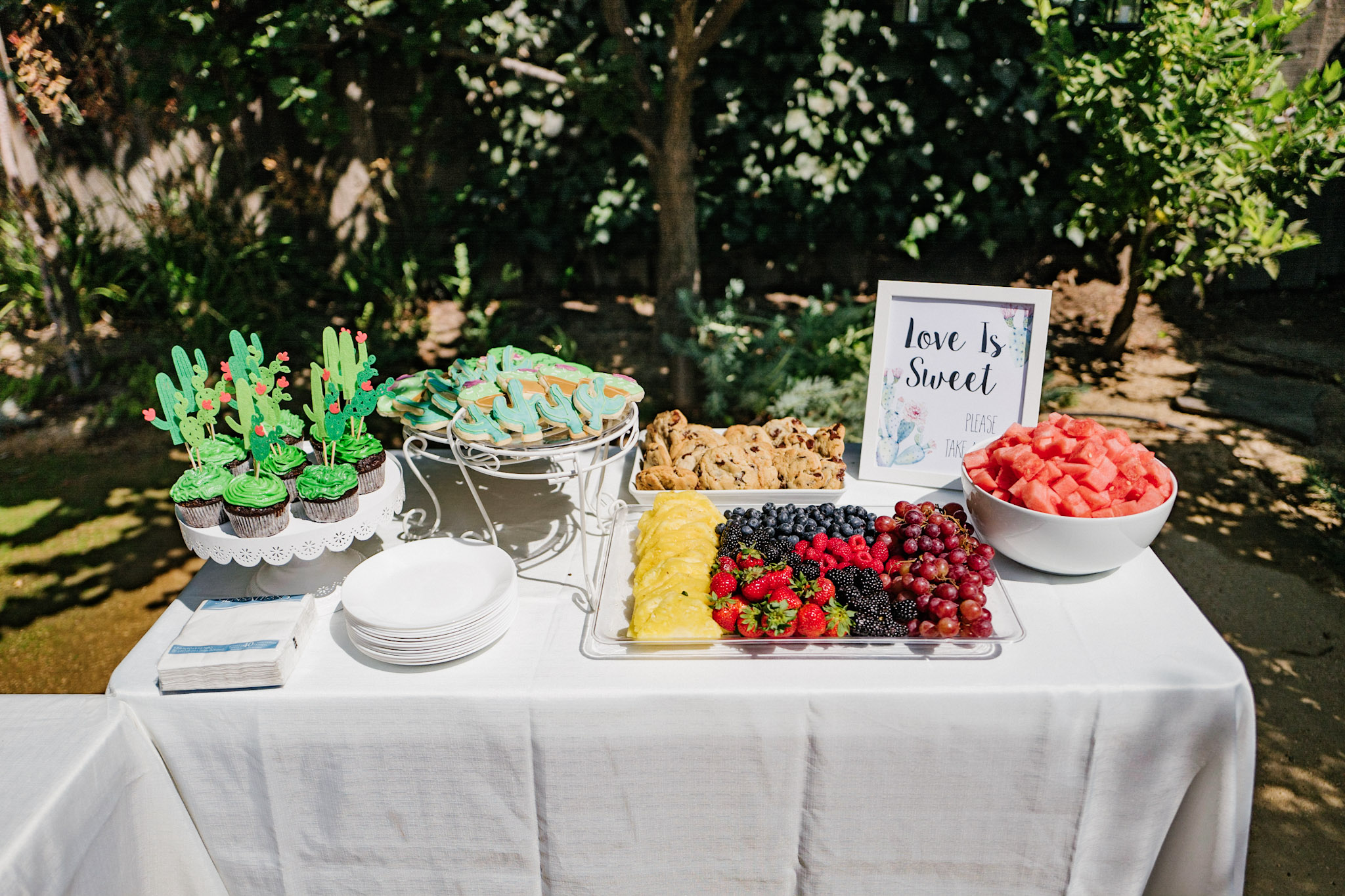 I later found out that Christina and my two bridesmaids Kim and Phoi watched endless amounts of YouTube videos and spent hours handmaking these cactus-themed cupcakes and cookies. Talk about dedication.
Josh designed these wine labels and we ordered our custom-wines on Windsor Vineyards. They added the perfect touch to my cactus-themed bridal shower.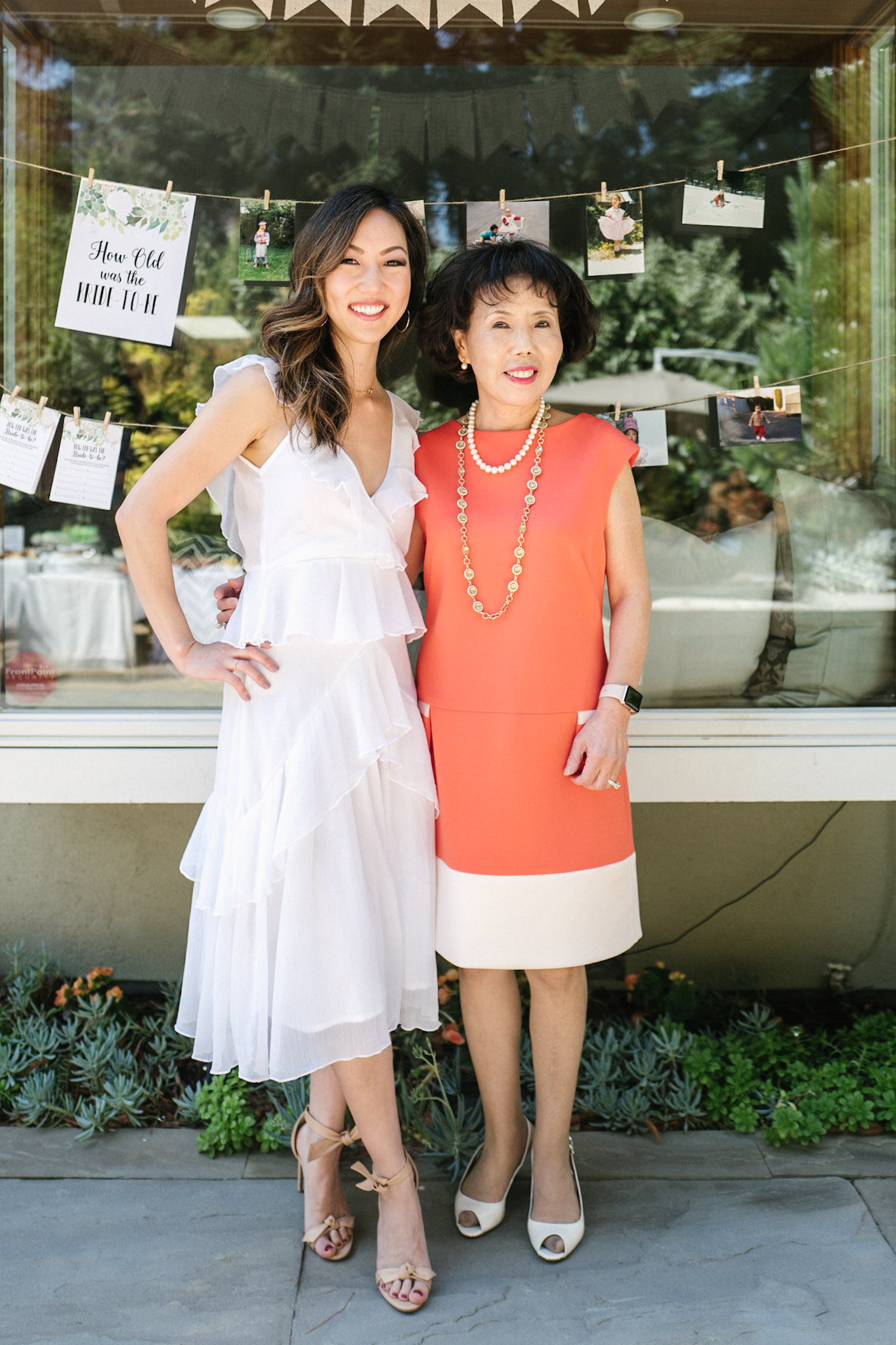 Me and my Mom! Can you believe she's 65? I hope I still look this good at age 65.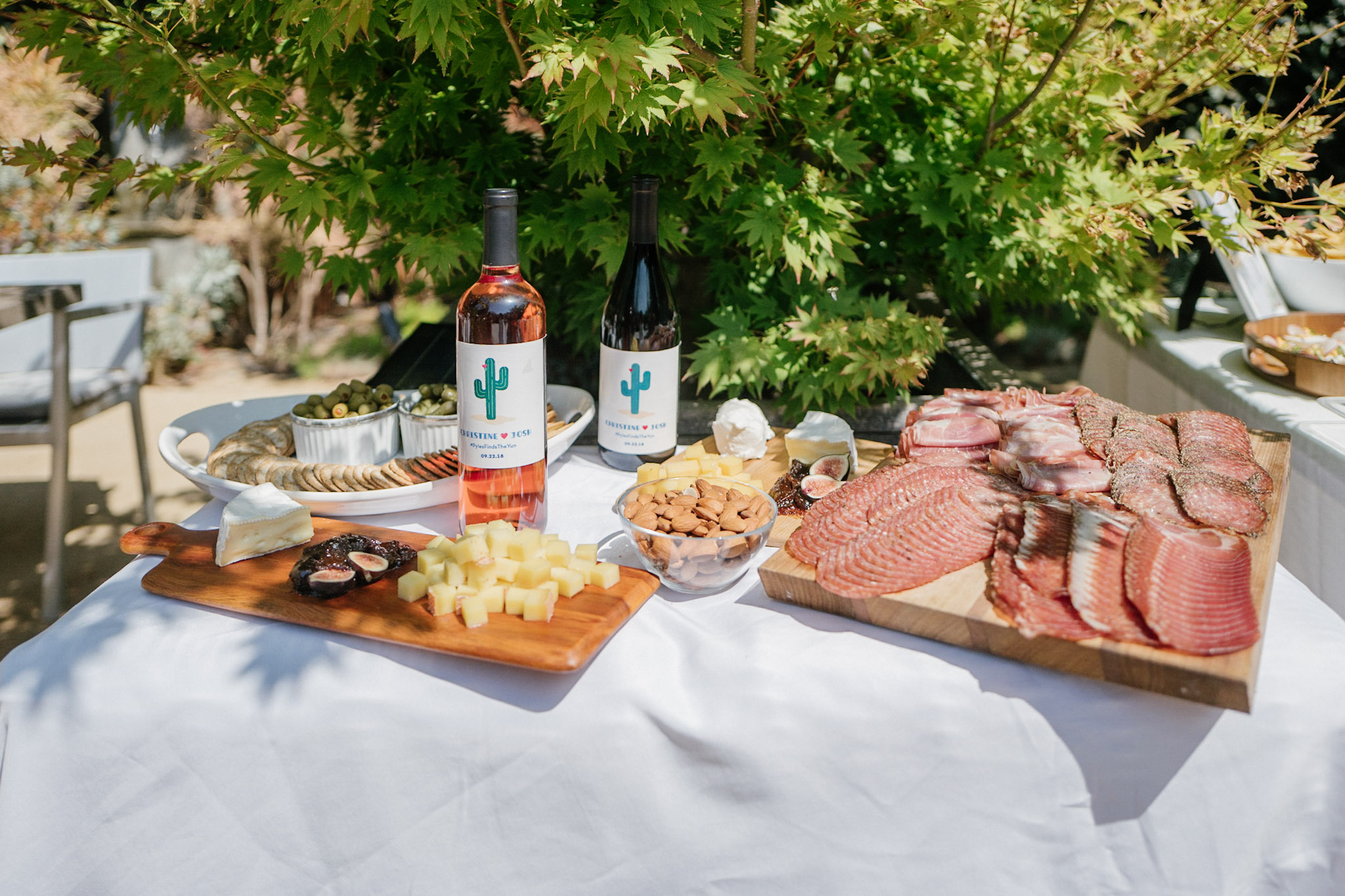 A charcuterie station to complement the wine.
A taco bar station with choose your own toppings! I thought this was so cute and creative.
Another shot of all the food my bridesmaids prepared and cooked. There were around 20 guests and we had so many leftovers. Everything was so good and tasted as if it came from a 5-star restaurant haha.
My bridesmaids bought mini cactus', individually wrapped them in burlap, then added custom thank you signs to them. So crafty, cute and thoughtful.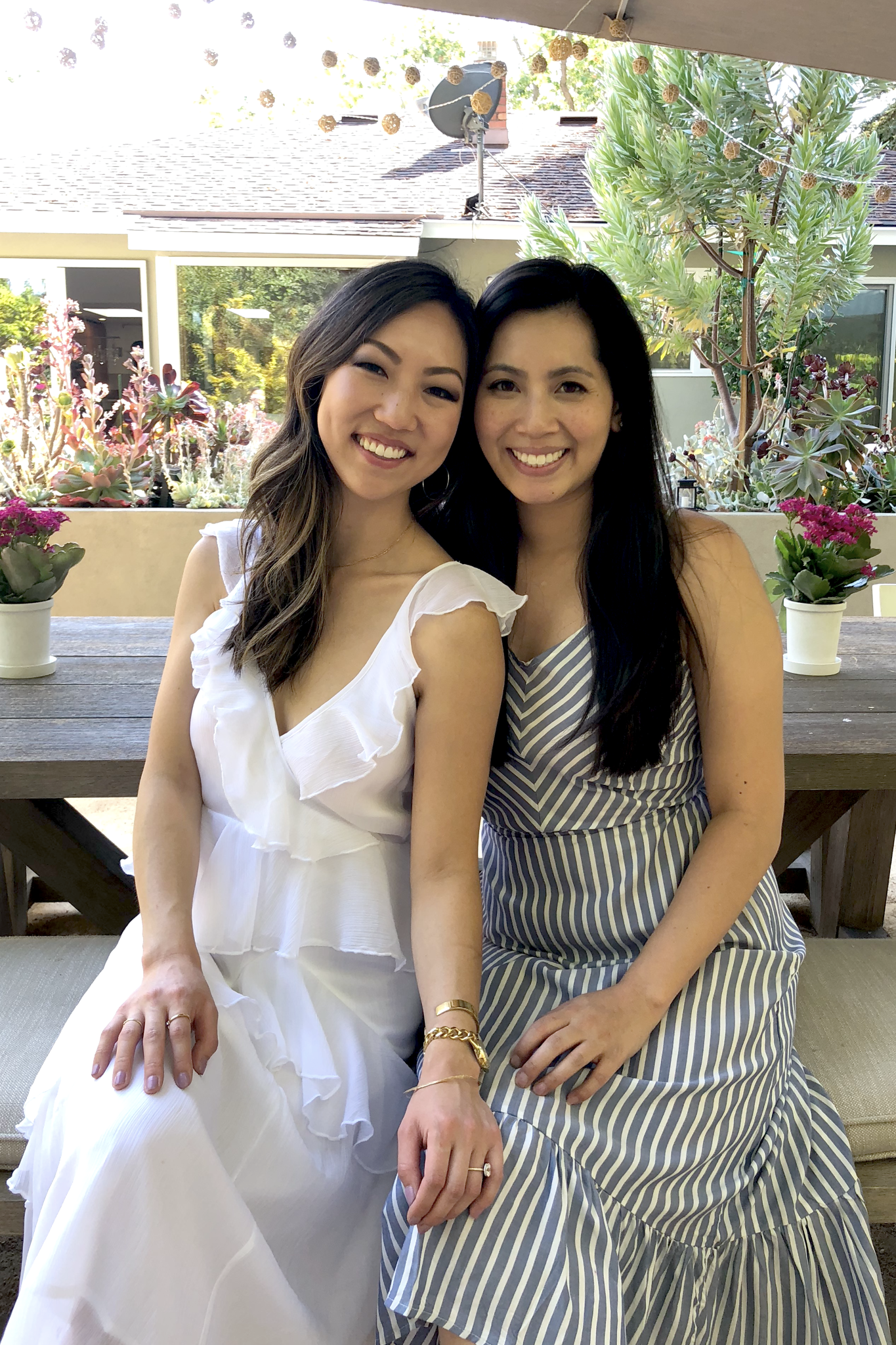 My amazing Maid of Honor, Christina who planned everything! I've known her since 2005 and although she lives in San Diego and I'm in San Francisco we only grow closer with age.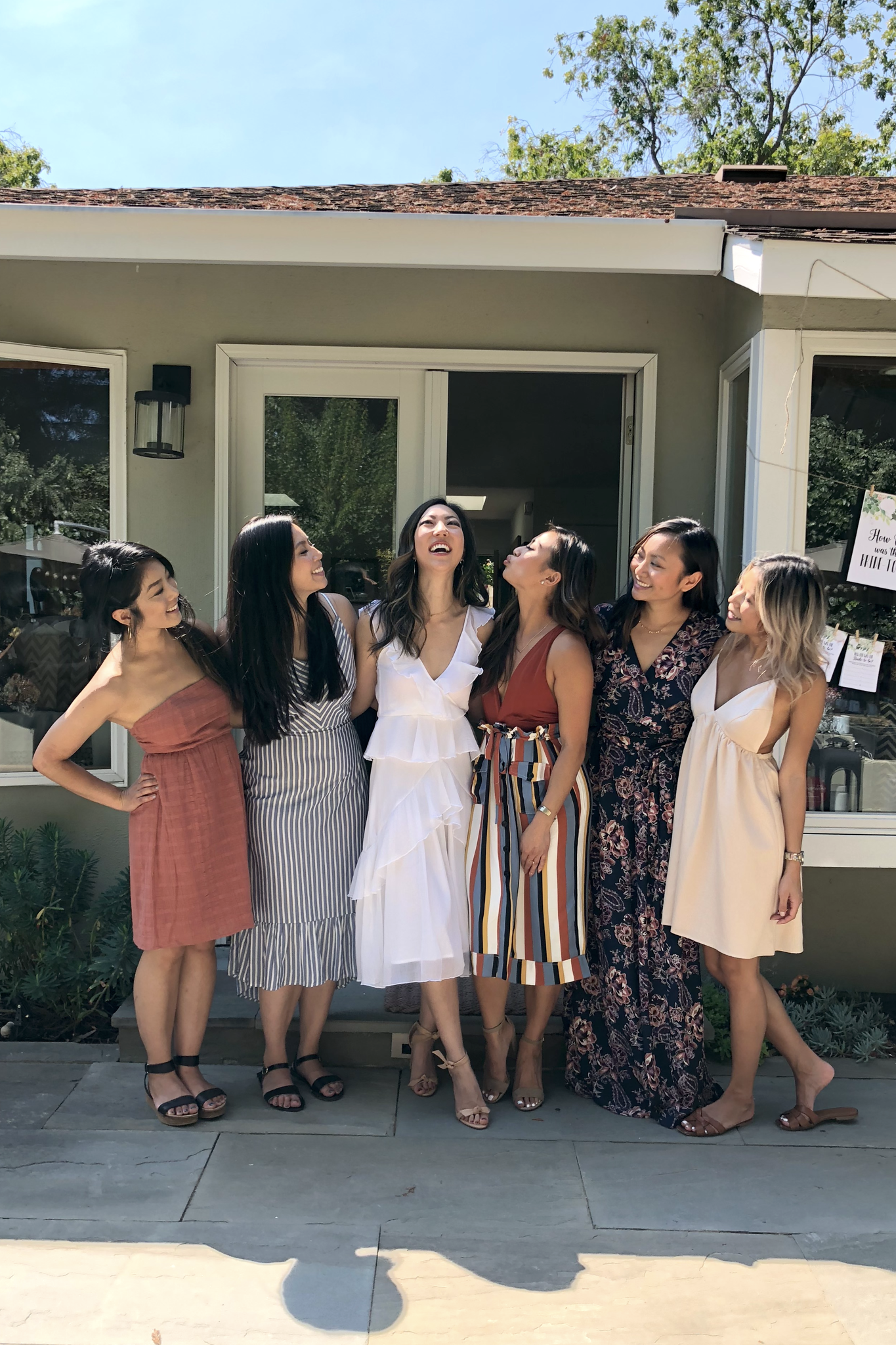 My awesome bridesmaids. From left to right: Kim, Christina, Bonnie, Maida, and Phoi. I love you girls so much and thank you for throwing me the best bridal shower ever!