Wow, we made it to the end of 2020. This year has been difficult and quite tumultuous for everyone. Nobody would have guessed that we'd spend an entire year…. at home. When COVID hit, my life went a complete 180. I was used to constantly being on-the-go, with plans every single day and a routine that always consisted of human interaction. Being an extrovert, I also get charged and energized from being around people and socializing, so sheltering-in-place and social distancing was personally difficult for me. In the grand scheme of things though, 2020 has taught me a lot and shown how resilient and strong we all are. This year specifically taught me the importance of health, relationships, and patience.
Another silver lining of 2020 and quarantine is that it allowed me to appreciate the small joys in life, along with new hobbies which contributed to my sanity. Some being: Gracie (my dog), interior decorating, video games, and finding new and exciting cocktails and recipes to experiment with. I believe being able to enjoy life's simple moments, and taking a step back to remember and appreciate everything you have is necessary for happiness. I had to continually remind myself of this, and am thankful that Josh was there to support and remind me of how good we have it despite the circumstances of 2020.
While New Years' this year will be different, I'm attempting to keep the tradition of toasting into the New Year with a fun cocktail. Although it's just going to be me and Josh at home, it'll be fun to toast and share a kiss when the clock strikes midnight. Who knows, maybe we'll even get dressed up to be at home!
My go-to liqueur these days has been Chambord. Chambord is a black raspberry liqueur made with 100% natural ingredients and fresh fruit. It has the ability to turn any drink delightfully fruity. I've been using it a lot to create a Chambord Royale cocktail (some call it a French mimosa) since it's so easy to make, delicious, and refreshing. I found that adding just a little bit of Chambord to most cocktails can go a long way in elevating a drink. It's going to be the cocktail I serve once I'm able to host people over again. It has an upscale and elegant appeal that will impress most, but little will they know how simple it was to make.
This is the cocktail Josh and I plan to toast into the New Year with. I highly recommend that you cheers to the New Years with this drink too!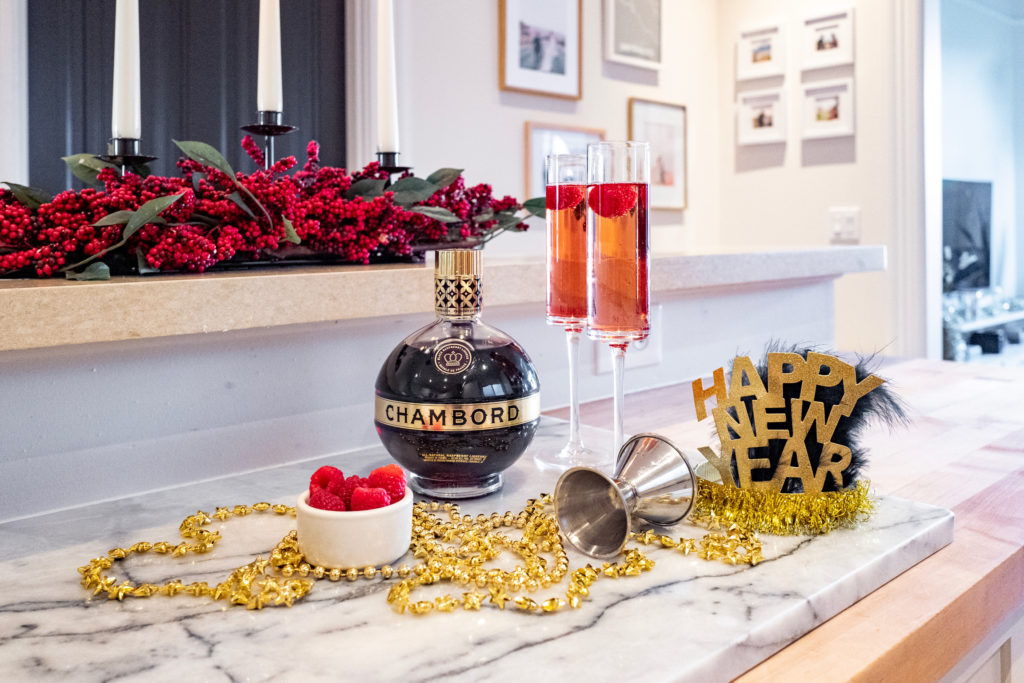 How to make a Chambord Royale cocktail:
Ingredients:
¼ oz Chambord liqueur
Champagne or prosecco
Raspberries
Directions:
Pour the Chambord into a flute or champagne glass. Top off the glass with champagne (or prosecco), and finish it off with 1 raspberry!
It's fun seeing the raspberry float up and down with the champagne fizz, and I love eating the raspberry at the end. It's such a fun drink. Enjoy and drink responsibly!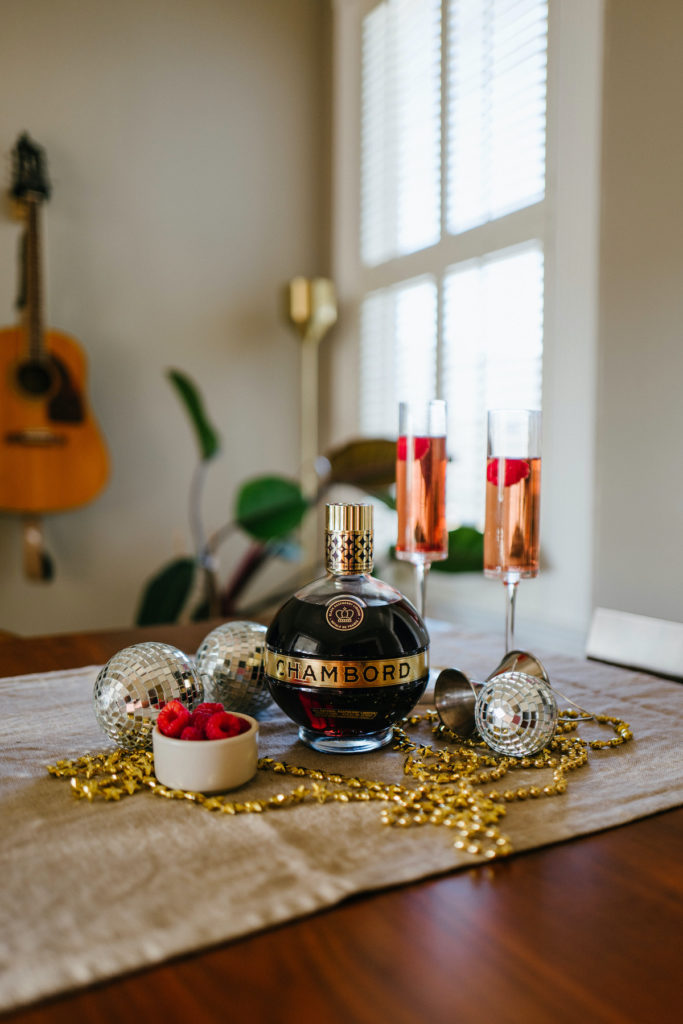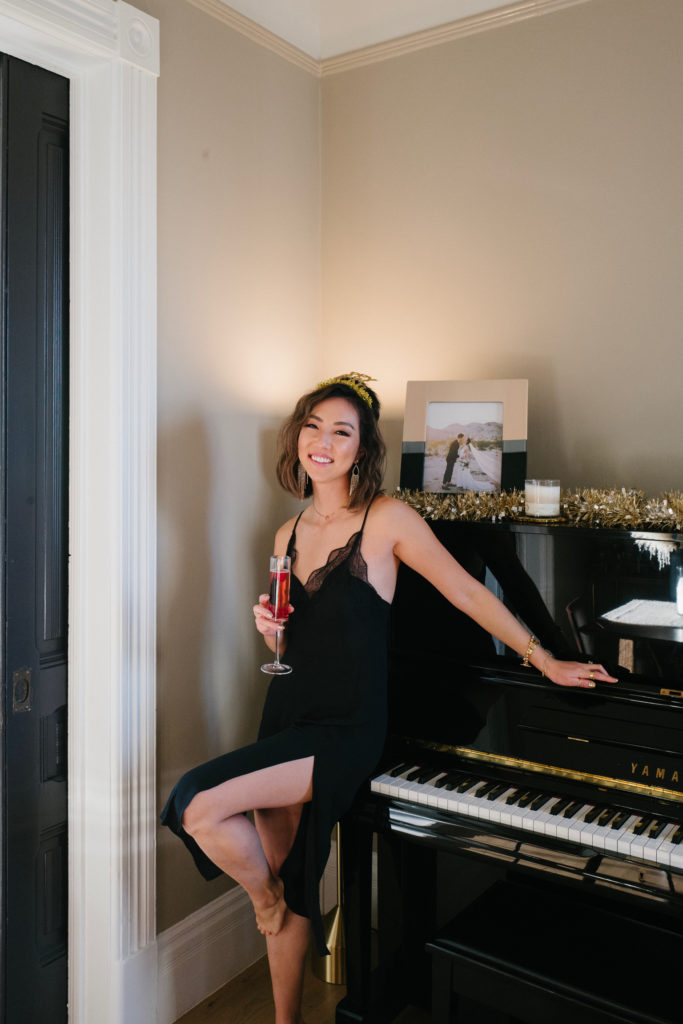 This post was sponsored by Chambord 21+. Order directly via Drizly and get $5 credit on your first order* using the promotion code CHAMBORD.
This is a Drizly offer. 21+ subject to terms and conditions of Drizly. Void where prohibited. Offer expires 3/30/21.