Ever since Josh and I moved into our new home in San Francisco I've been meaning to post about it since I knew it was a highly requested post from you. Well, it's finally here! I'm so excited to share the progress we've made since moving in! I can't believe it's only been 2.5 months since we moved in. It feels like we've been here for much longer since it felt cozy very quickly. Josh and I were extremely efficient and moved everything in, unpacked, and organized in just 1-week so it didn't take us long to adjust. It also always feels like home wherever I'm with Josh. 🙂
LIVING ROOM
For our living room, we themed it around a vibrant modern, California vibe. This is the room that gets the most natural light so the majority of our plants including cacti, a fiddle leaf tree, and an olive tree are in this room. When we first moved in we had NO blinds or curtains for any window so we prioritized ordering blinds and shutters. I'm so glad this room finally has shutters installed since it's also the room that faces the street. I was paranoid about being in our living room before since there wasn't any privacy.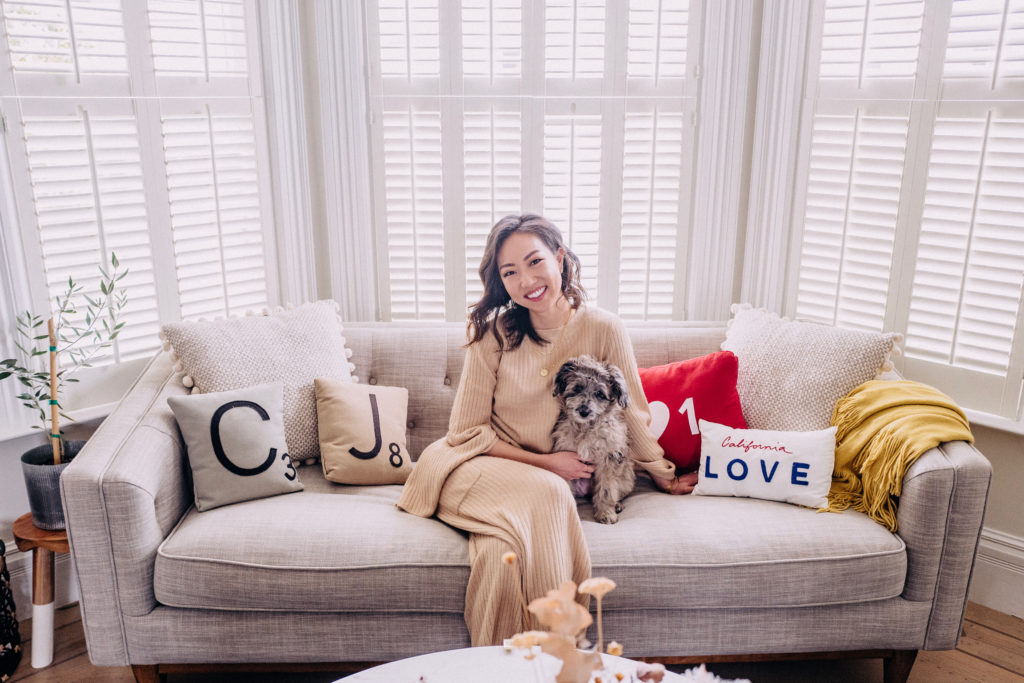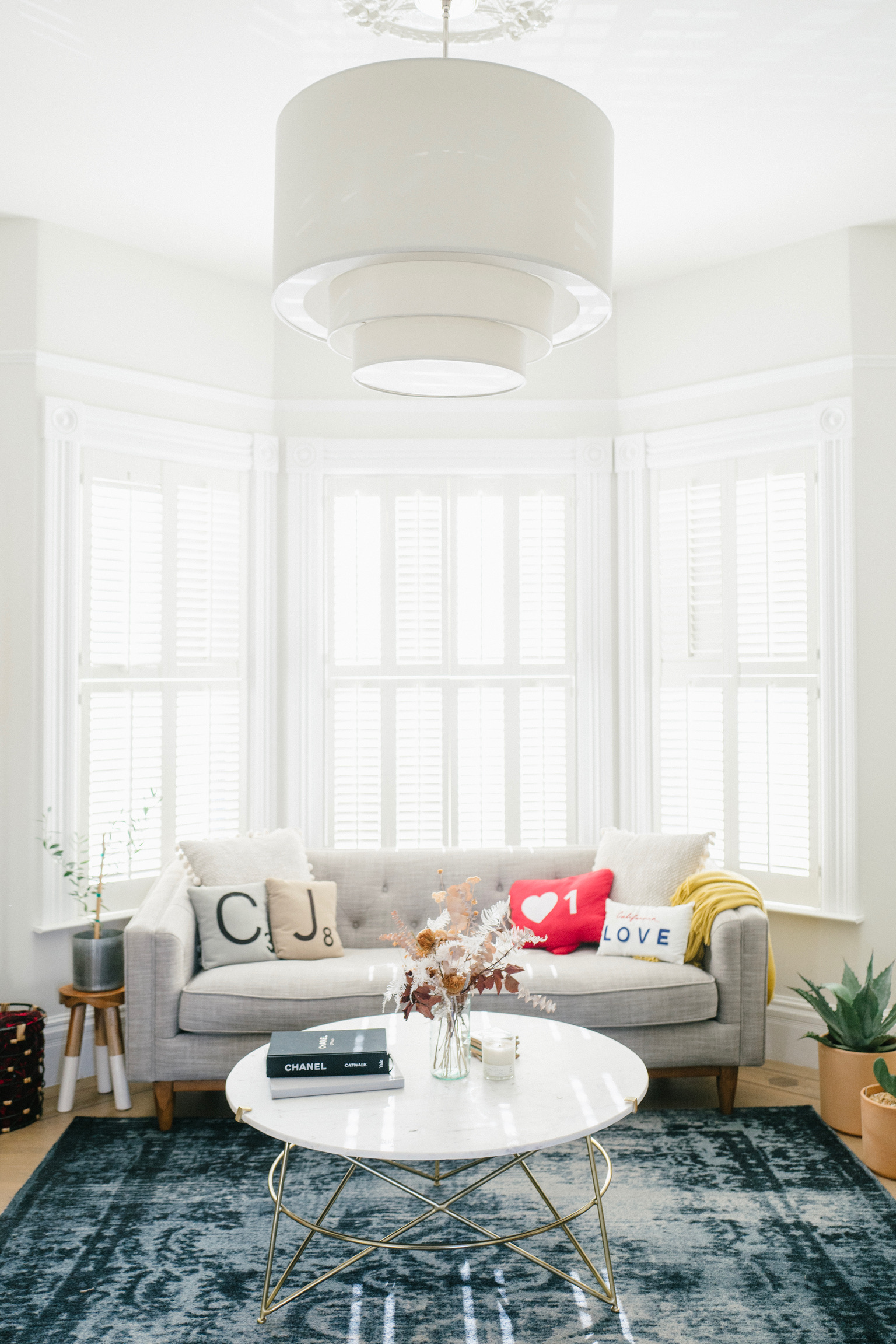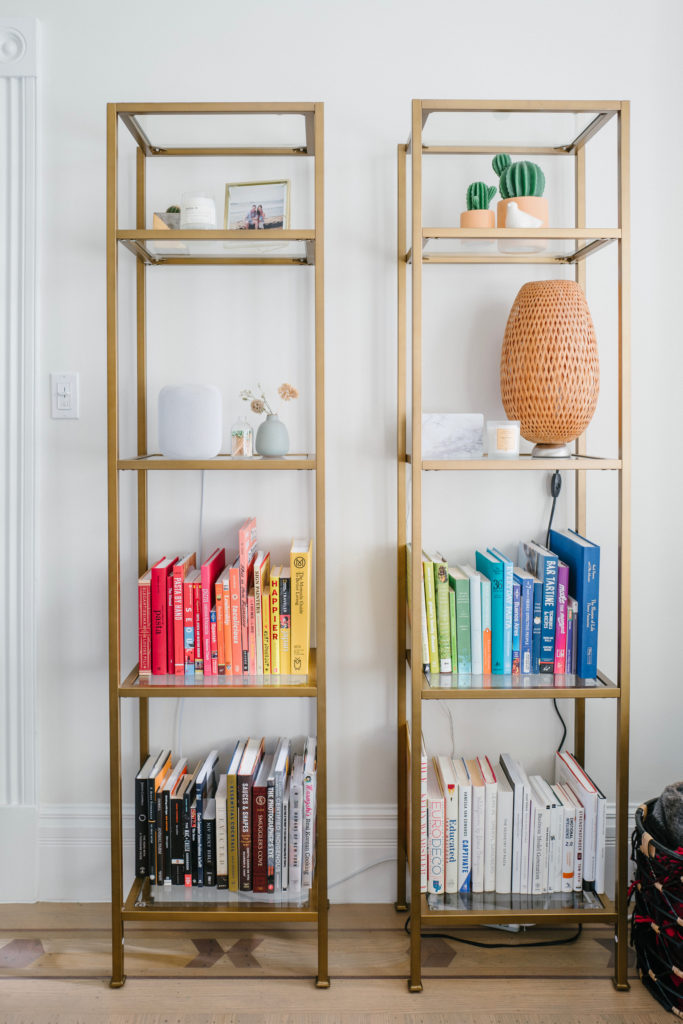 DINING ROOM
It feels SO adult having an actual dining room with a dining table. The first time we had dinner in here I felt like we had to do a prayer before eating due to the formality haha. Since we previously had no dining room we had to buy everything for this room. We went with a mid-century modern feel to keep the room timeless. Owning a dining room has given me a new appreciation for tablescapes and hosting dinner parties.
KITCHEN
The kitchen is Josh's favorite part of the home for good reason. All of his fresh pasta making dreams can come true in this amazing kitchen! We luckily didn't have to do much except fill it with our existing stuff. After we unpacked, it was crazy to think about how we managed to fit everything in our previous small kitchen. This is probably the only room in the house we didn't buy anything for, so everything you see is stuff from our previous apartment.
FAMILY ROOM
This is the room we spend the most amount of time in. We decided to go with a bohemian chic and modern feel since it's our favorite style when it comes to home decor. We went with a leather couch due to its durability and look. We were initially nervous about buying a couch online and not seeing it beforehand, but after doing a lot of research and comparing between various leather couches I'm so glad we went with the Article one. It's beyond comfortable, light, and we love how it looks. We still need some work to do in this room like adding artwork but as of now, plants are our decor!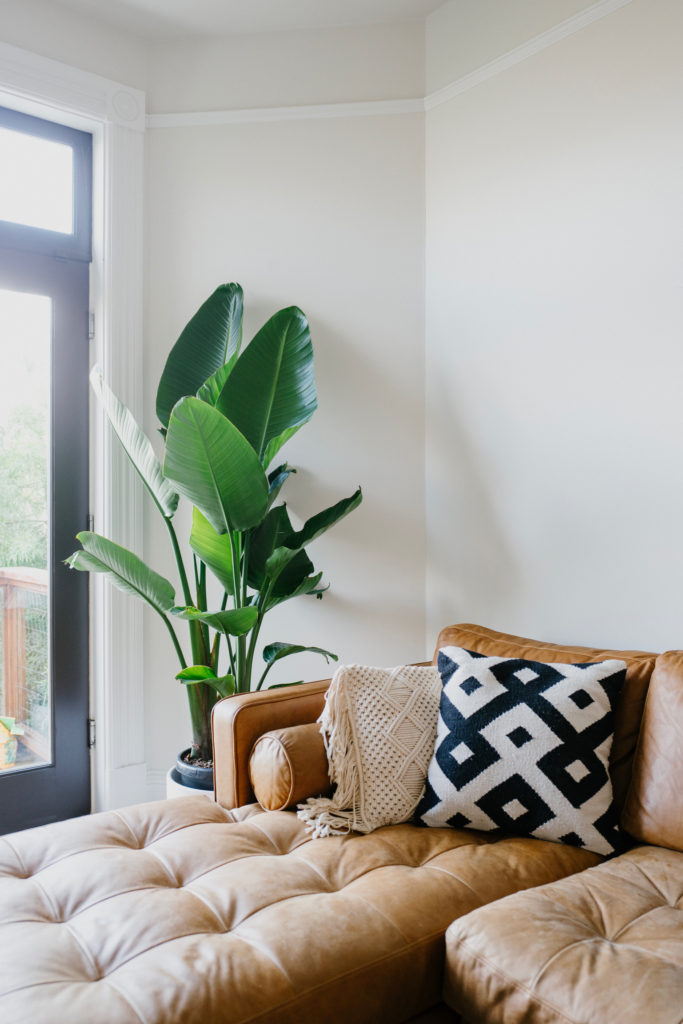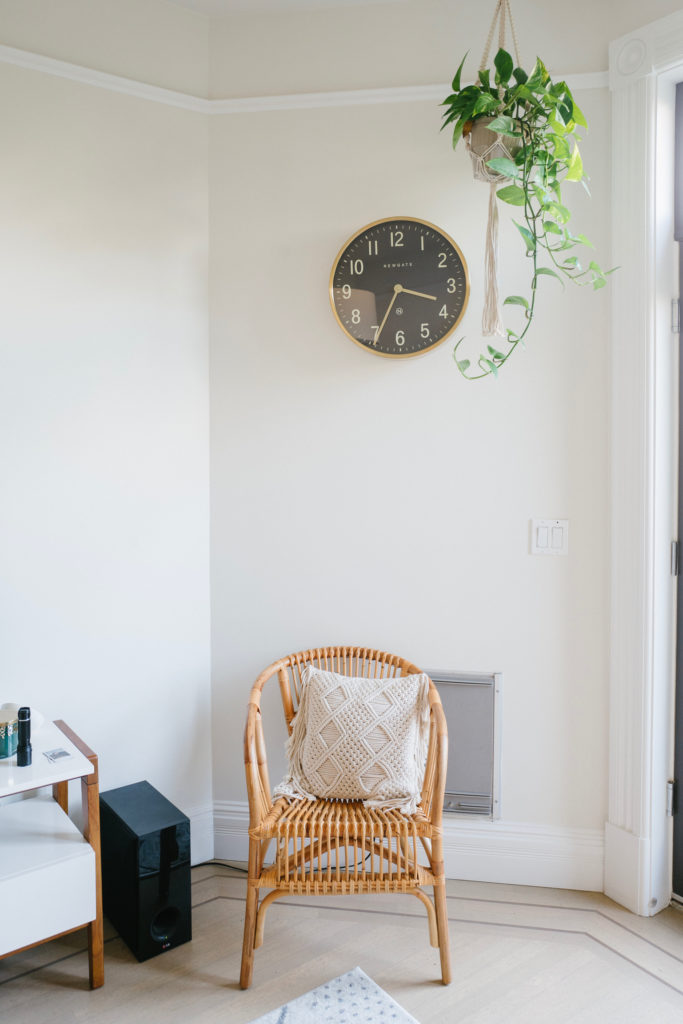 I hope you enjoyed my first home tour post! I'll probably share more updates as we slowly start to remodel things like our upstairs and master bedroom. Follow my Instagram to get the fastest updates on our progress! Thanks for reading! 🙂