BLAZER NATION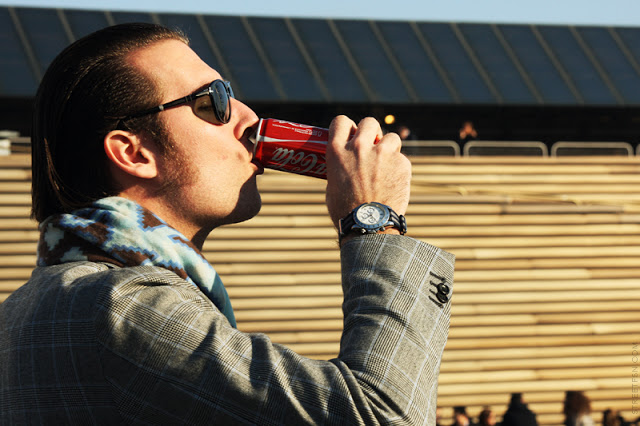 Totally appreciate guys that can pull of patterned scarves.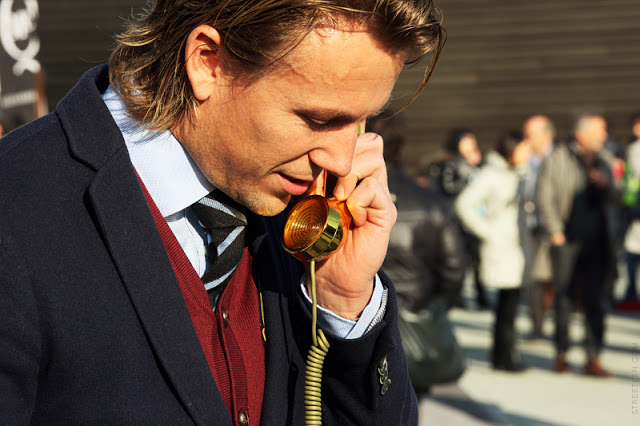 Gold phone? Yes please. Also diggin his red cardigan buttoned down under the navy blazer.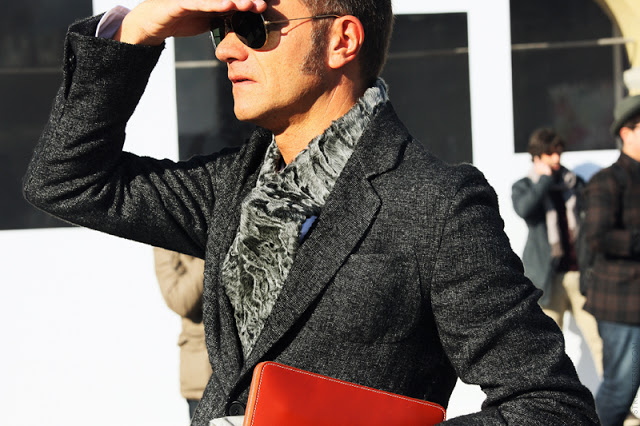 Diggin the color/texture of his blazer.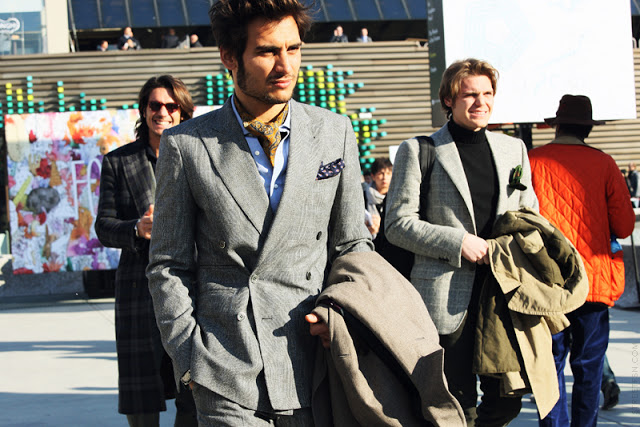 Double breasted blazer = thumbs up. Contrasting but complimentary patterned tie & handkerchief = double thumbs up.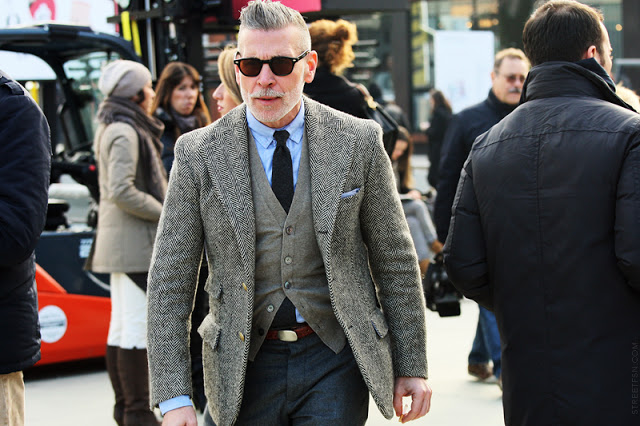 Great layering & talk about flawless color coordination. Also liking how he buttoned up just the top 3 buttons so his belt buckle remains visible.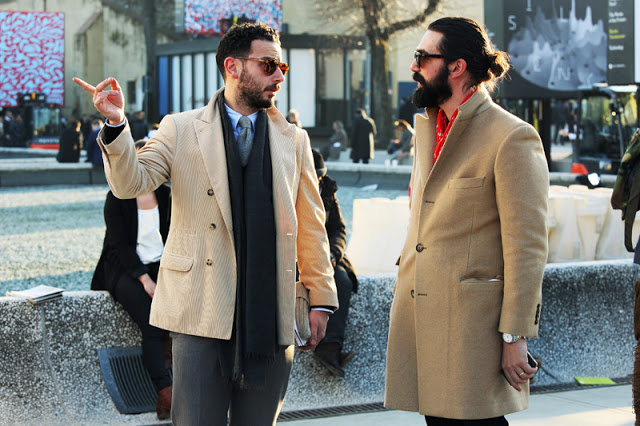 Simple and warm. Neutral coats is also a must in every fashionista's closet.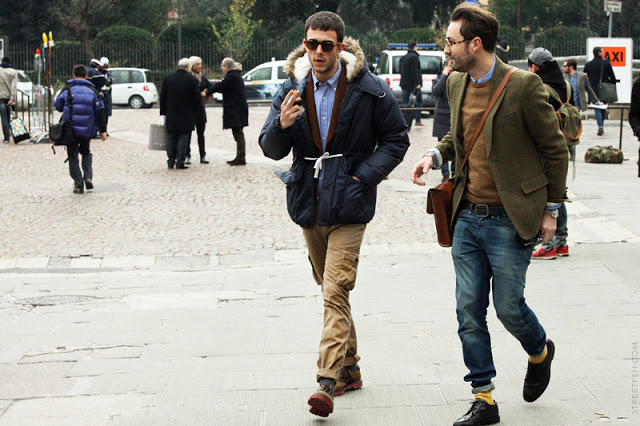 Casual blazer wear. Also liking how he wore colored socks with cuffed up denim. Simple but totally fashion-forward.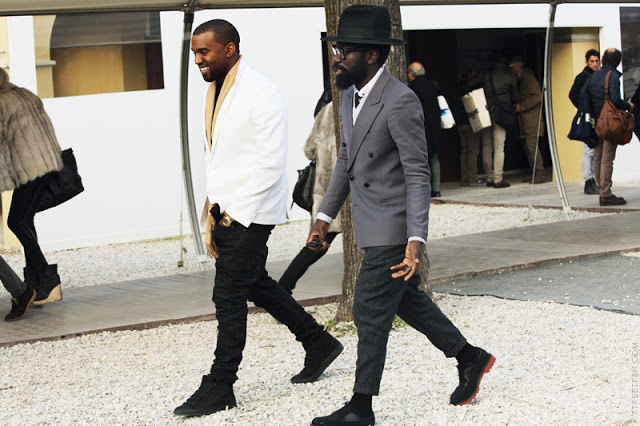 And of course, Kanye West. Always rockin them blazers and lookin oh so fly.