The shopping in Bali is amazing because everything is affordable, trendy and hip. To be honest, I wasn't planning to shop a lot so barely had any extra luggage space, but Josh and I were surprised with all the good shopping that we ended up buying a duffel bag to make space for everything we bought! We went to two markets, one in Ubud and another in Canggu. I liked the one in Canggu better because it was more organized and the products were higher quality but both markets were great and I recommend checking out both.
How to Bargain Shop in Bali:
The key is to bargain for HALF the asking price. Vendors purposely don't put prices on their products because they'll throw out a price depending on the customer. Locals tend to double the price when they see a tourist (we learned this from a local). So the best way to make sure you're getting the best deal is to negotiate for half the price they initially asked for, then slowly work your way up.
Another negotiating tactic is to "walk away". If they're unwilling to give you a product for the price you want, tell them it's ok and walk away. 8/10 times, they'll change their mind and give it to you for the highest price you wanted it for. I ended up scoring the best deals this way. If this doesn't work, go to other vendors to comparison shop (everyone sells the same thing) and negotiate for the same thing elsewhere.
Also, make sure to bring lots of cash in small bills, a credit card and carry it in different pockets. The plus to paying in cash is that everyone accepts it, but the con is that some vendors will claim that they don't have change. Lots of vendors accept credit cards too, so bring your card just in case.
Best 2 Markets to Shop in Bali: 
Time: Open every day from 8am-6pm
Location: Jalan Raya Ubud main road, opposite the Puri Saren Ubud palace.
What to buy: souvenirs, handbags, clutches, cheap jewelry, wooden trinkets, silk items, sarongs, and dresses.
What I bought: a silk halter dress, tote bag (in photo) and a beaded clutch (worn here).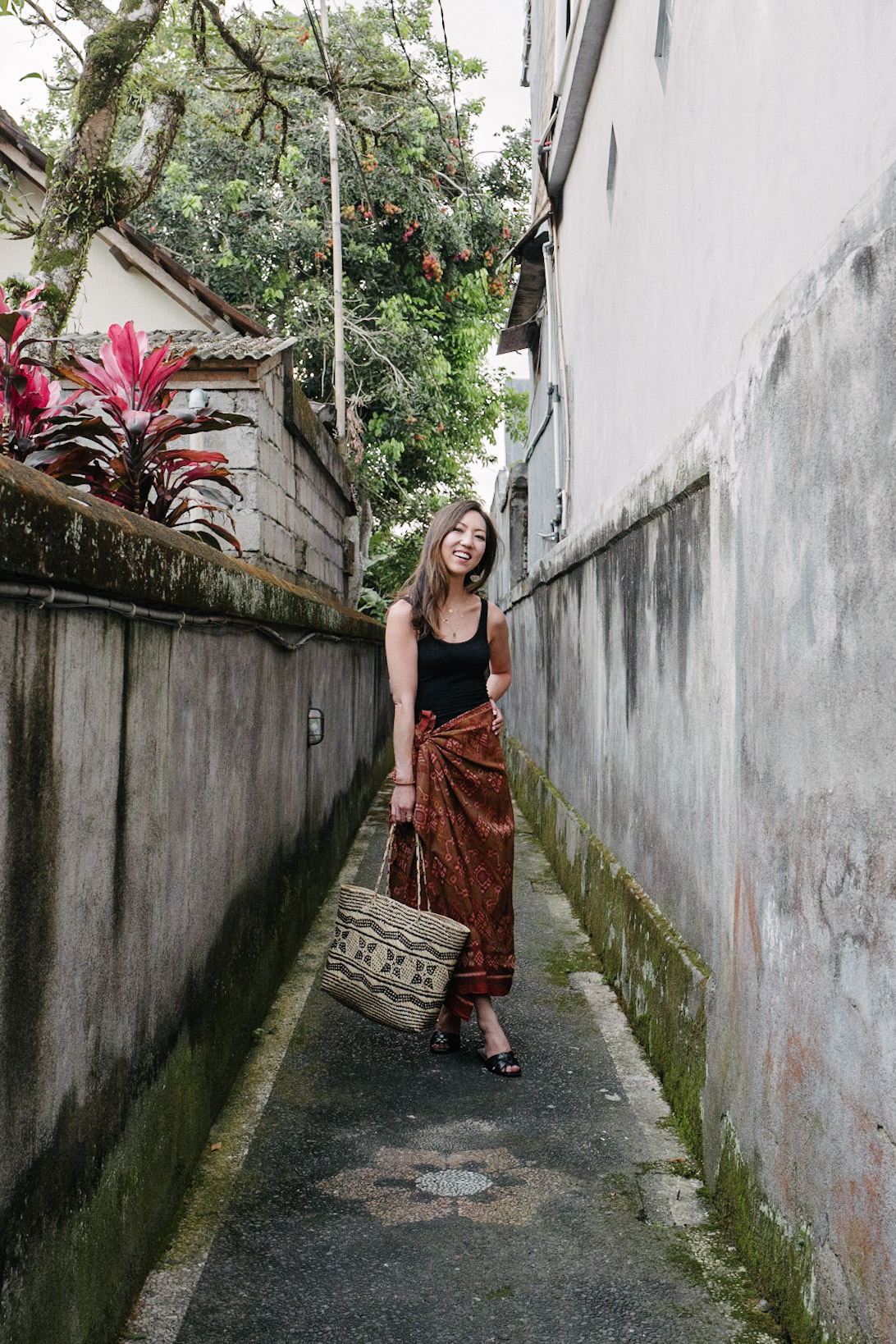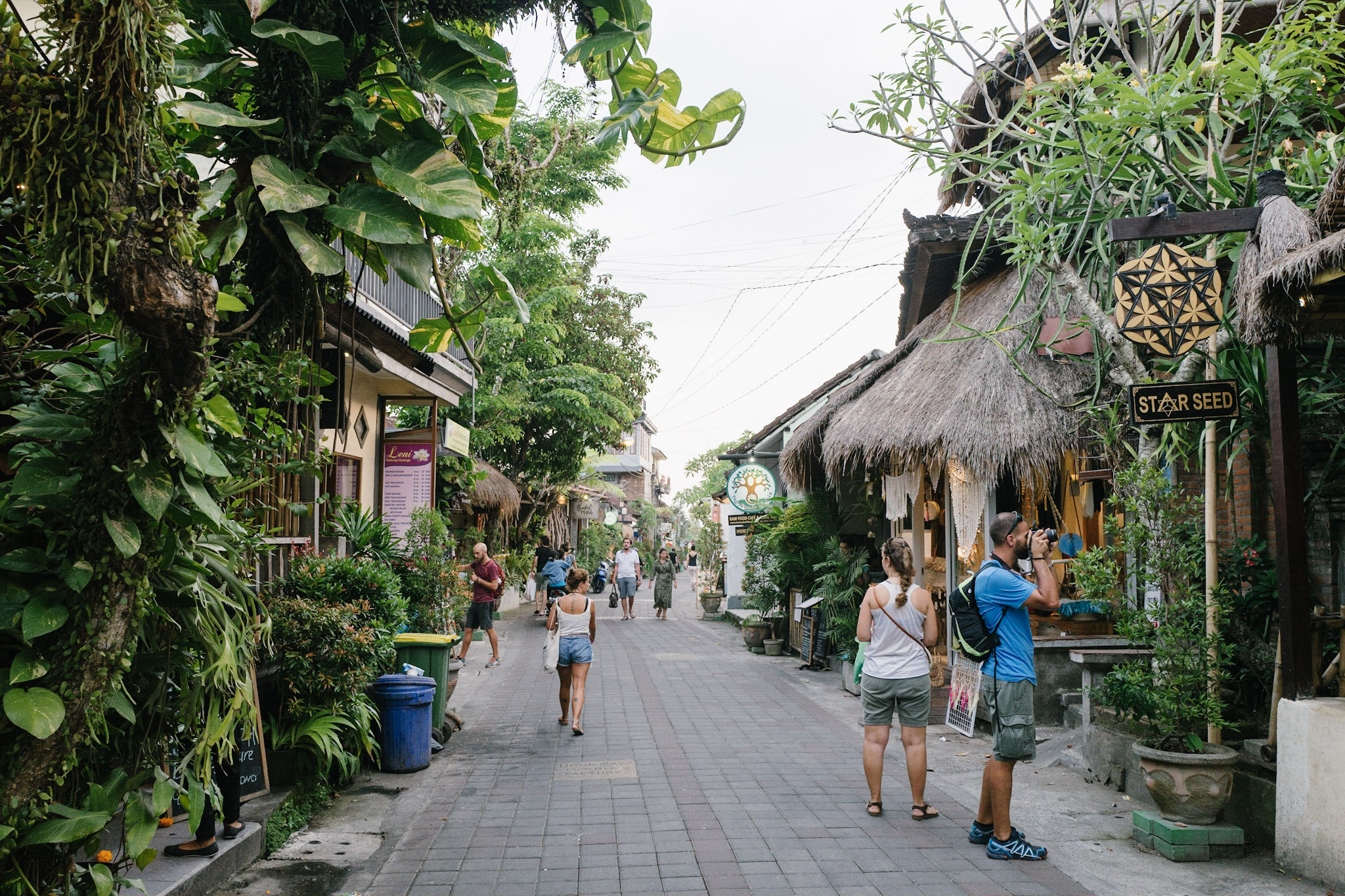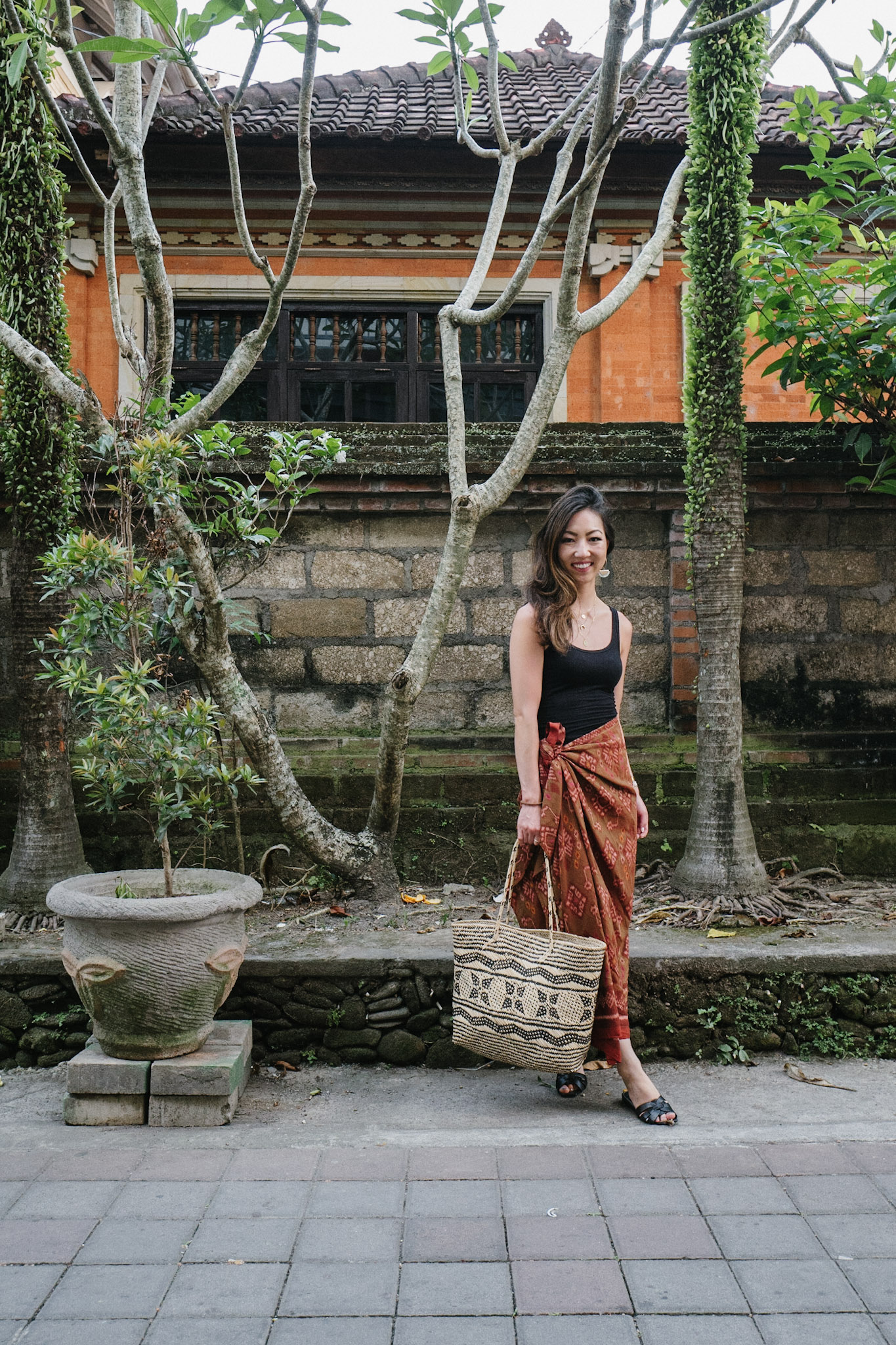 Canggu, Love Anchor – The Bazaar
Time: Open every Saturday and Sunday from 9am-11PM
Location: Jalan Pantai Batu Bolong No.56, Canggu, Kuta Utara, Badung, Bali 80351
What to buy: home decor items, macrame goods, bikinis, t-shirts, jewelry, anything made of bamboo or rice paper like bags or hats.
What I bought: macrame pillow covers, macrame bag (photo here), macrame plant hanger, paper straw visor (worn below).